Maintaining good hygiene is an important part of everyone's daily life, and more so with the global situation of the pandemic, people have been more conscious than ever about personal hygiene. One way to protect yourself from germs and bacteria is to constantly wash your hands. However, sinks are not always available whenever you need them. So how do we continue keeping ourselves germ-free?
This Hand Sanitizer Spray Pens will come in handy for anyone who wants a quick wash-up without a sink. These 2-in-1 pens make the perfect giveaway during this pandemic season while having your customers or employees know that you care! The hand sanitizer spray pens are easy to use and provide a quick and convenient way to clean your hands when soap and water are not available. The pen includes a clip for easy attachment to bags or purses, making it perfect for on-the-go use.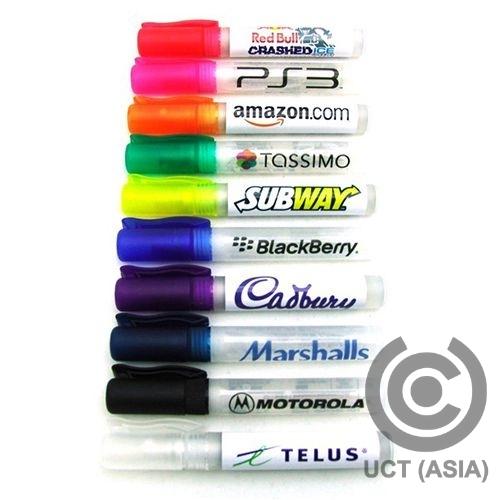 The perfect promotional gift: The Hand Sanitizer Spray Pens
Multi-purpose
Pens are one of the most ubiquitous office supplies – it's estimated that the average person uses 10 pens a day. But did you know that the pen serves a 2-in-1 purpose? Not only is it a handy writing utensil, but it also provides a way to clean your hands. That's extremely handy at functions like trade shows, where you inevitably meet and interact with thousands of participants. A hand sanitizer and a pen are two things you can find in almost anyone's bags – so why not combine them into one? The next time you're looking for a multipurpose pen, remember that it can serve as both a writing utensil and a way to keep your hands clean.
Convenience
Hand sanitizer spray pens are an incredibly convenient way to keep your hands clean and germ-free. They're small and easy to carry, so you can always have one on hand when you need it. So regardless of where you are or what you're doing, you can always be sure your hands are clean and free of harmful germs.
Customizable
These hand-sanitizer pens can be customized to match your brand colors or to have your company name or logo printed on them. Having a pen with your brand name or logo visible will remind customers of your brand every time they use it. This increases brand exposure and can lead to more customers. Ordering custom pens for your business is a great way to promote your brand and increase brand awareness.
Product details:
Our hand sanitizer pens are a great way to promote hand hygiene. They are perfect for keeping in your purse or pocket, and they come in a variety of colors. The pens have a 5ml-10ml capacity and a printing area for logos.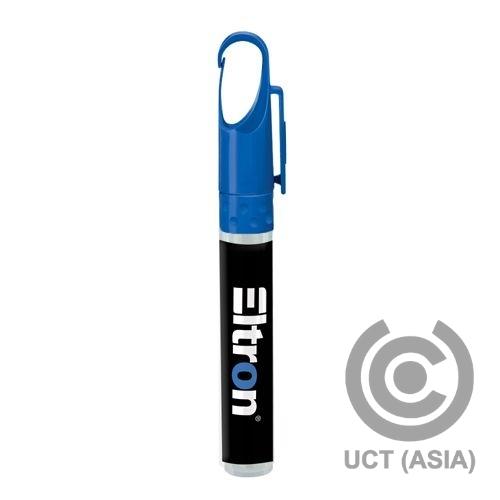 Final thoughts
While it's important to give your customers a product that they will enjoy using, sometimes the most practical items can make the biggest impression. Something as simple as a hand sanitizer pen can show your customers that you care about their well-being and that you're thinking about them beyond just making a sale. This small gesture can build emotional connections and brand loyalty, which will eventually boost your business. So don't underestimate the power of a practical giveaway – it just might be the key to success for your brand.
How can UCT help?
Custom hand sanitizer pens are one of the most unique and interesting products that UCT has to offer. With the help of our product designers, we can create custom promotional products that will wow your audience. Our specialists will be able to assist you with every step of the process and ensure a pleasant experience. Contact us today to find out more about our branded promotional products and how we can cater to your needs.