Corn starch packaging is made out of, you guessed it, corn starch! It's a sustainable, biodegradable, and renewable resource that can be used to make everything from plastic bags to food containers. And the best part? Corn starch packaging is just as durable and sturdy as its traditional counterparts. So, next time you're at the store, be sure to look for products that are packaged in corn starch – your wallet, and the environment, will thank you! Here at UCT (Asia), sustainability is part of our ethos and beyond Cornstarch PLA we have many other sustainable manufacturing options for your sourcing needs you can explore.
How Corn Starch Packaging is Changing the Way We Store Food
At first glance, the corn starch packaging may seem plain. However, don't let that fool you. This packaging can be used with eco-friendly vegetable inks and creative designs to make them strike out.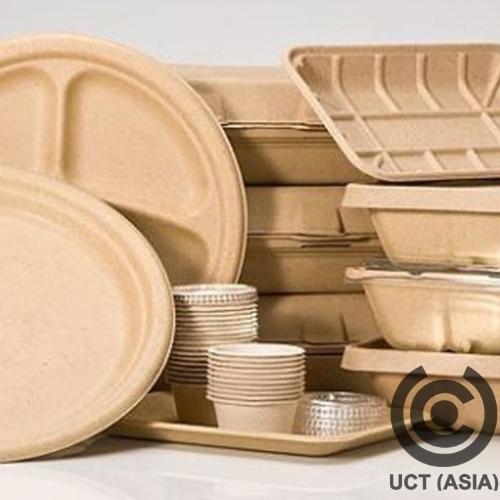 You could also drink your favorite beverage while you're using these!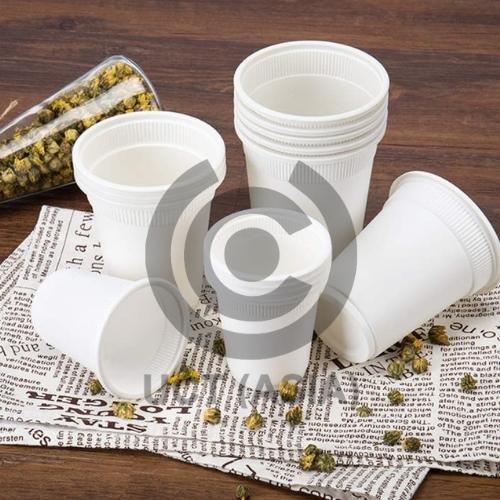 A More Sustainable Future with Corn Starch Packaging
-Corn starch packaging is made from a renewable resource.
Corn starch packaging is a great choice for businesses and consumers who are looking for a more sustainable option because it is made from a renewable resource whilst being biodegradable and compostable.
-Corn starch packaging does not contain any harmful chemicals or toxins.
Corn starch packaging is a great way to store food because it does not contain any harmful chemicals or toxins. This makes it a safe and environmentally friendly option for packaging food.
-The production process emits far fewer greenhouse gases than conventional plastic production.
The production process of corn starch packaging emits far fewer greenhouse gases than the production of conventional plastic. This means that choosing corn starch packaging over traditional plastic can also help to reduce your carbon footprint!
Switching to corn starch packaging: What does it mean for your company?
More and more companies are turning to corn starch packaging as a way to improve their brand image and increase marketability. This type of packaging is also becoming increasingly popular with consumers, who are looking for products that are environmentally friendly. In addition, Corn starch packaging can help improve visibility, as it often stands out from the traditional packaging used by competitors.
Here are some ways that this Eco-friendly packaging can give back:
Corn starch packaging is highly beneficial to both the environment and your company. In addition, using such eco-friendly packaging for your promotional gift is a smart move to gain customer loyalty. This is because customers will be more supportive of businesses helping the environment instead of causing more harm to it.
Additionally, you can raise your brand awareness simply by imprinting your brand name and logo on the Corn-starch packaging. This would once again remind customers of the corporate's social responsibility image when they reach out to open the packaging. All in all, corn starch bags are a great way to show that your company cares about the environment.
Contact us for a more sustainable future!
It is no secret that our planet is facing an environmental crisis. Every year, millions of tons of plastic waste are produced, and a large portion of this waste ends up in our oceans, where it poses a serious threat to marine life. If you are interested in leaving a more positive business footprint, contact us!
At UCT, we understand the importance of China factory selection. As such, we have a list of credible China suppliers (certified ISO, OK COMPOST HOME, etc.) ready to meet your green packaging needs. We have extensive experience in product design, sourcing, and manufacturing. So, do not hesitate to get in touch with us today!