One of the most frequent questions we get asked by our clients is: what is the main difference between a woven bag vs. a non-woven bag? Our blog explains technical and design features to help you design and manufacture unique branded products.
Woven and non-woven bags both make great imprinted tote bags, but they are distinctively different. We'll take a look at the benefits of each type in more detail below: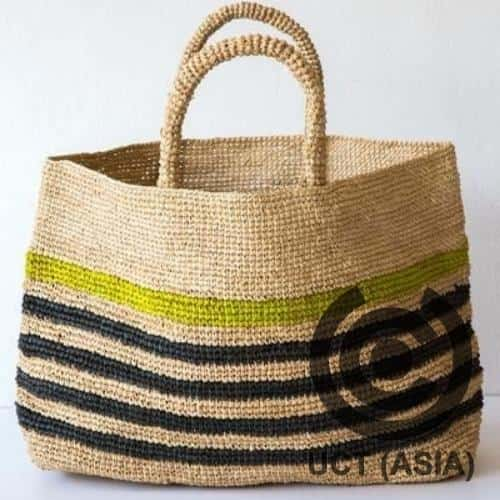 Difference of Woven vs Non-Woven bags
A woven bag is made of woven fabric, which means the individual threads are woven together to form a strong and sturdy material. A non-woven bag, on the other hand, is made of bonded fibers. The fibers are not woven together but are instead bonded together using heat, adhesive, or ultrasonic waves. As a result, non-woven bags are typically less sturdy than woven bags.
Benefits of using Woven fabric:
Woven fabrics are strong, meaning that they can be reused multiple times. This makes them great for bags and other accessories that see a lot of wear and tear. Additionally, woven fabrics can be easily cleaned in a washing machine, making them low-maintenance and easy to care for. Finally, woven fabrics can be designed in either a laminated or matte finish, giving them a versatile look that can be adapted to suit any style.
Benefits of using non-woven bags:
There are a lot of reasons to love non-woven bags. For one, they're more versatile than their woven bag counterparts. They can be used in a wider range of applications and offer more leeway for printing and customization options. Many countries and organizations are beginning to ditch plastic bags in favor of non-woven bags, which is great news for the environment. Non-woven bags are also becoming popular replacements for plastic shopping bags. Not only are they more durable, but they're also easier to recycle. So if you're looking for a more sustainable option, non-woven bags are the way to go.
When choosing between the two, it's important to consider the intended use of the bag. For example, if you need a durable and sturdy bag, a woven bag is typically the better option. If you're looking for a light and affordable bag that can be printed with complex designs, a non-woven bag may be the better choice.
Why you should switch to using Branded Shopping Bags
There's no doubt that branded tote bags are a hot item right now. Not only are they stylish and trendy, but they also offer an extra level of safety that normal drawstring bags don't have. In addition, they are unique and can help your business stand out from the rest. So if you're looking for a way to gain an edge against your competitors, consider using branded shopping bags.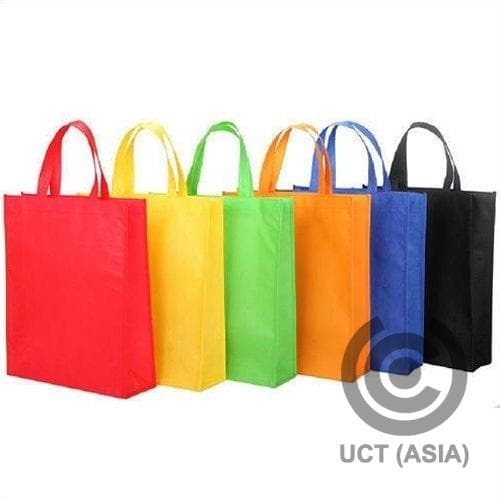 The environmental benefit of using non-woven bags vs plastic bags
While plastic shopping bags have become the norm, there are actually many reasons to choose non-woven bags instead. For one, non-woven bags are more durable than plastic bags, so they can withstand more wear and tear. They're also cheaper than woven cloth bags, making them a more affordable option for marketing managers. In addition, non-woven bags tend to be more eco-friendly than plastic bags, as they're made from recycled materials. As a result, choosing non-woven bags over plastic shopping bags is a smart choice for both businesses and consumers.
Contact UCT for more information
At UCT, we have extensive experience in manufacturing tote bags for a wide range of clients. We have a network of contacts throughout Asia, which means that we can produce practically any size or design of tote bag that you require. If you're interested in custom-designed tote bags, then please get in touch with us today and we'll be happy to discuss your requirements in more detail.
Final thoughts
Custom promotional tote bags are one of the most versatile and effective marketing tools available. They can be used to promote a wide variety of businesses and organizations, and they are affordable, stylish, and reusable. While custom tote bags come in a variety of shapes and sizes, they all have one thing in common: they are an excellent way to get your brand seen by potential customers.
Tote bags are often used as shopping bags, beach bags, or carry-ons, which means that your logo or slogan will be visible to a wide range of people. And because they are reusable, customers will see your brand every time they use their tote bag, which means that your advertising dollars will go further.
Promotional benefits
Most people think of promotional bags as being boring and unimaginative. However, there are ways to make these bags more interesting and unique. One way is to change up the styles and designs of the bags on a regular basis. This will help to keep customers' attention focused on your products. Another way to increase the value of your products is to use unique custom bag ideas. These bags can be designed to stand out from the crowd and attract attention. By using these branded tote bags, you can ensure that your promotional bags are anything but boring.