For a regional launch, UCT (Asia)'s in-house design studio proposed this cutting edge design, with a very sober Japanese inspiration.
The product was a real success and has since then inspired numerous other brands to recreate similar designs.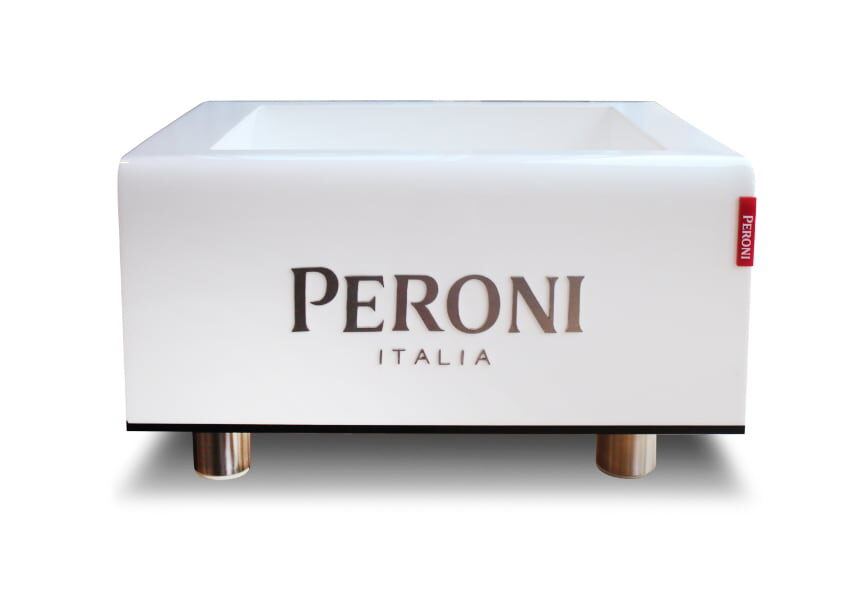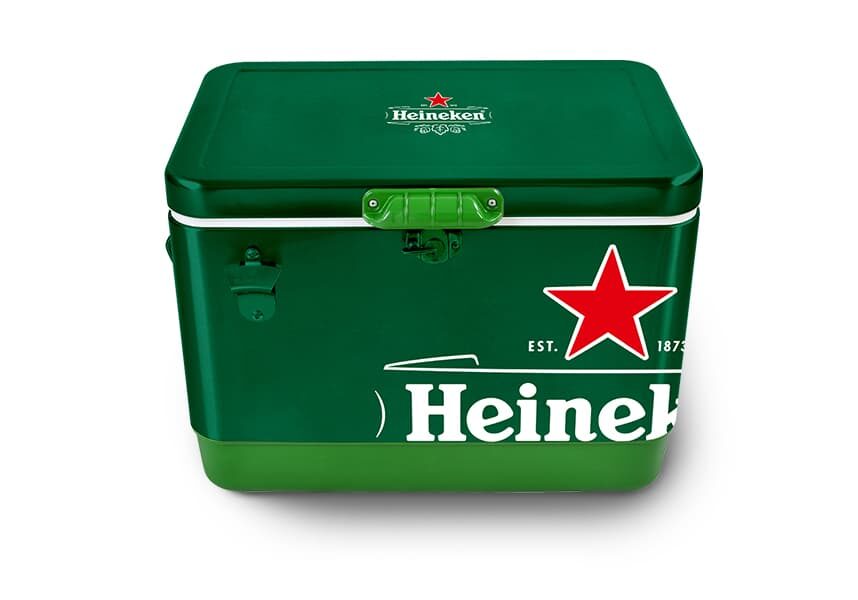 For a global operation, Heineken wanted to get high quality coolers which would showcase Heineken's brand identity. UCT (Asia) using its strong manufacturing capabilities and in-house quality auditing team, was able to produce these in a limited time with a perfect quality, matching our customer's expectations.
The result speaks for itself, our customer - a global procurement agency - had great feedback from Heineken and this amazing branded merchandise was a success. Since then we have been reproducing this order numerous times for various markets.
Hendricks Gin Ceramic Tasting Set
UCT developed, with its partner, five different ceramic sets, for Hendricks Gin, which were offered as Point of Sales Merchandise to the on-trade.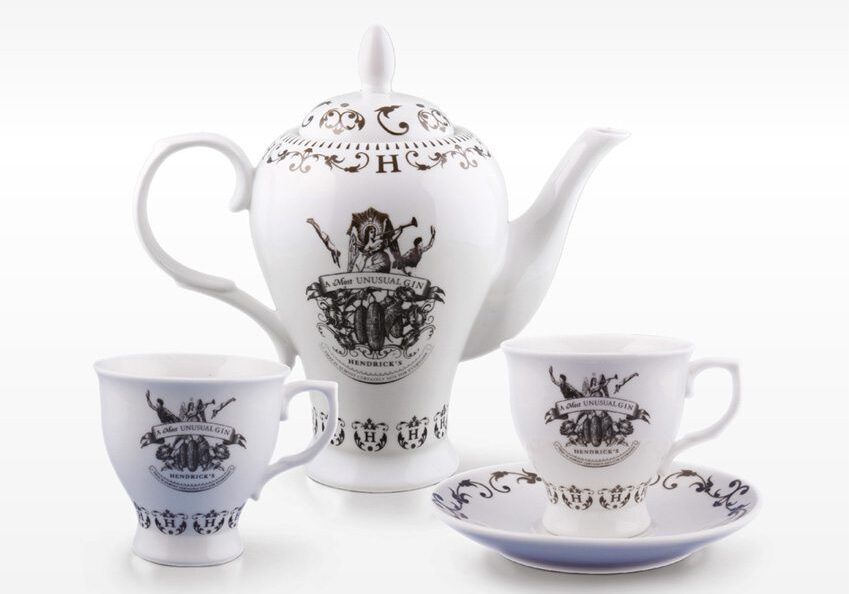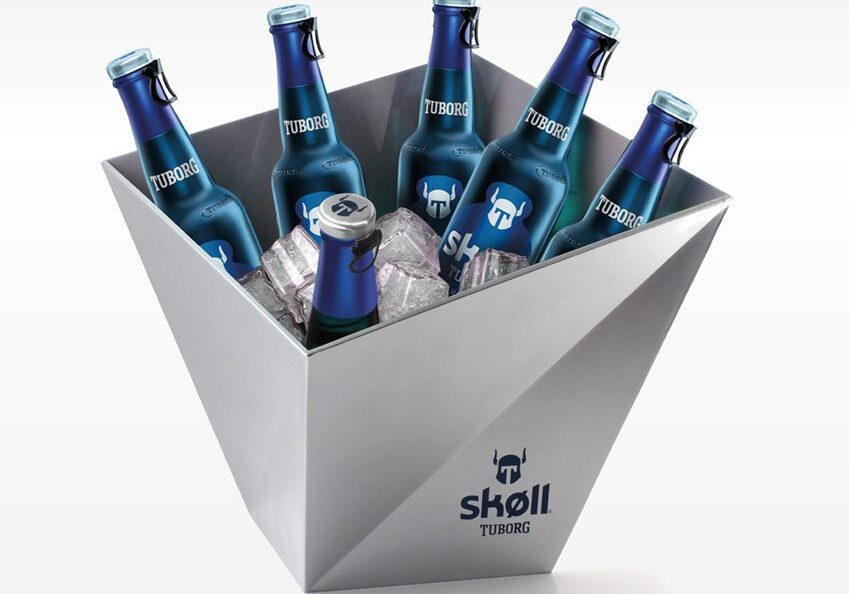 For the re launch of Skoll Beer on the French market this year, Carlsberg Group asked our partner to design and developed a new cooler, which would stand out and break the rules. UCT 's in-house design studio came with this groundbreaking design, and develop a great tooling and product, at a highly competitive price.
Our client, who was handling the European procurement for some of the Pernod Ricard brands, asked UCT (Asia) to design, develop and produce high end and highly functional cases, for the Pernod Ricard sales people to easily carry tasting kits, to sell the newly launched brand to outlets.
We designed a smart case in wood, with PU leather covering, copper accessories which reflect the brand's image.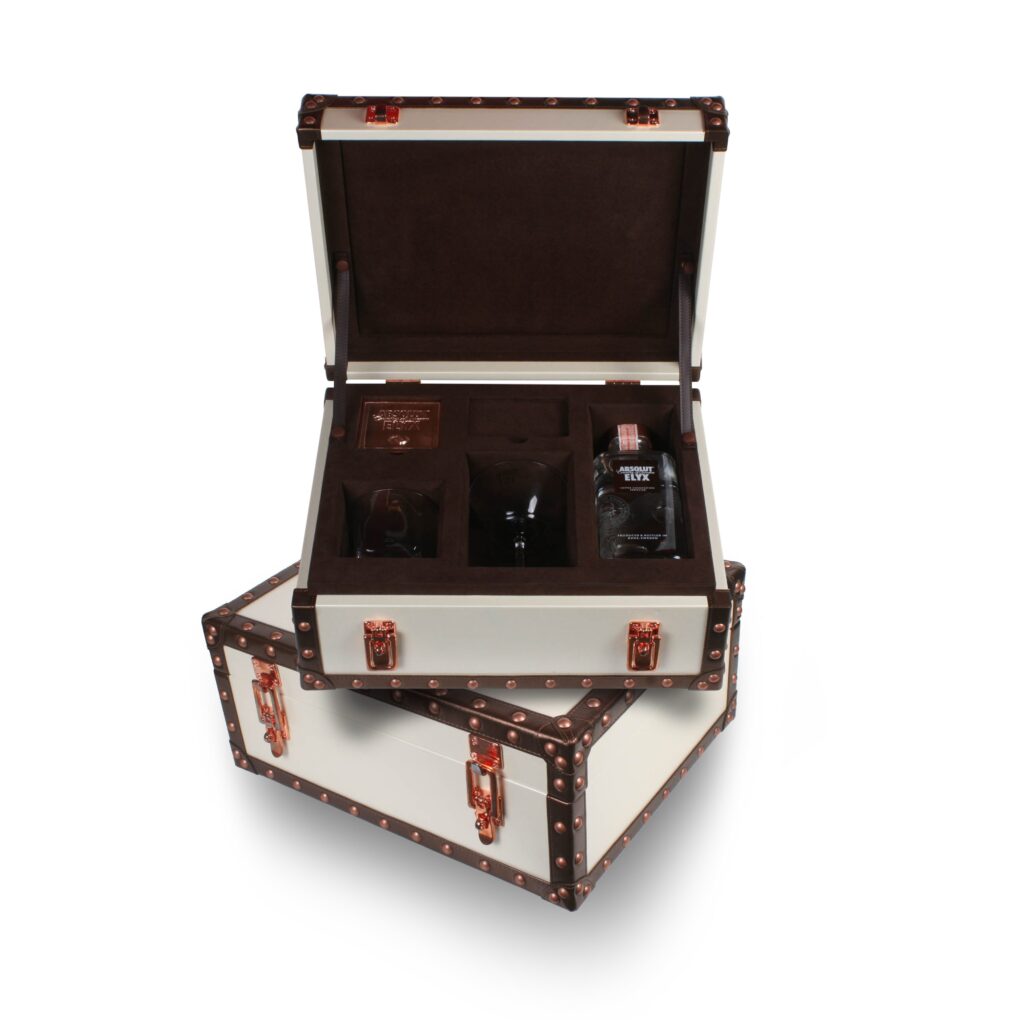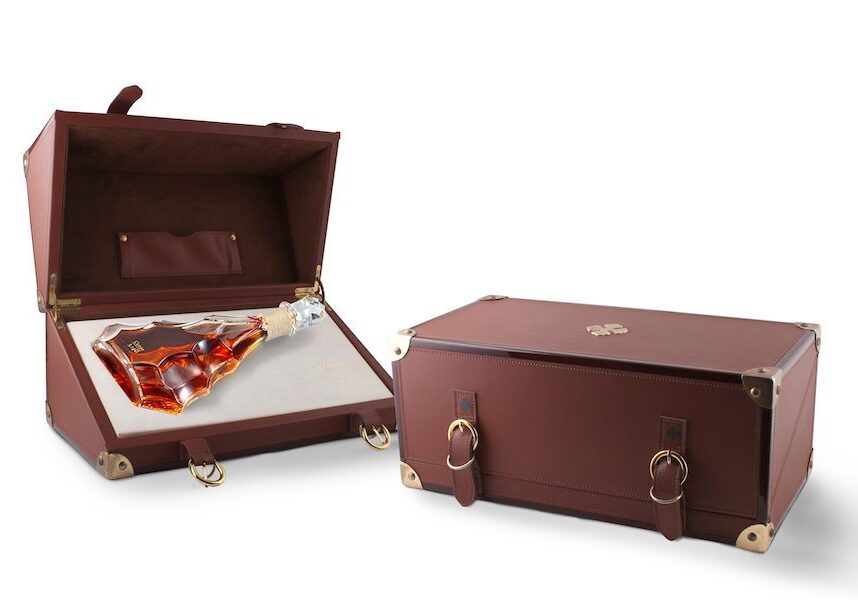 Camus Cognac Duty Free VAP
UCT (Asia) was assigned by a procurement agency to produce a high end packaging for Camus Special Cuvee, for the leading Airport Duty Free Outlets, worldwide.
We selected very fine Goat leather and made it happen.
Retail price of the item in the stores: USD 3.600 in average.
For a worldwide operation, Heineken wanted to produce an innovative concept, for the people to be able to use a unique tray, on which a bottle or a can, as well as snacks, could be jointly served.
The result was extraordinary, with this simple, elegant, snack tray, which reflects Heineken's brand identity: sleek, innovative, young, stable and festive.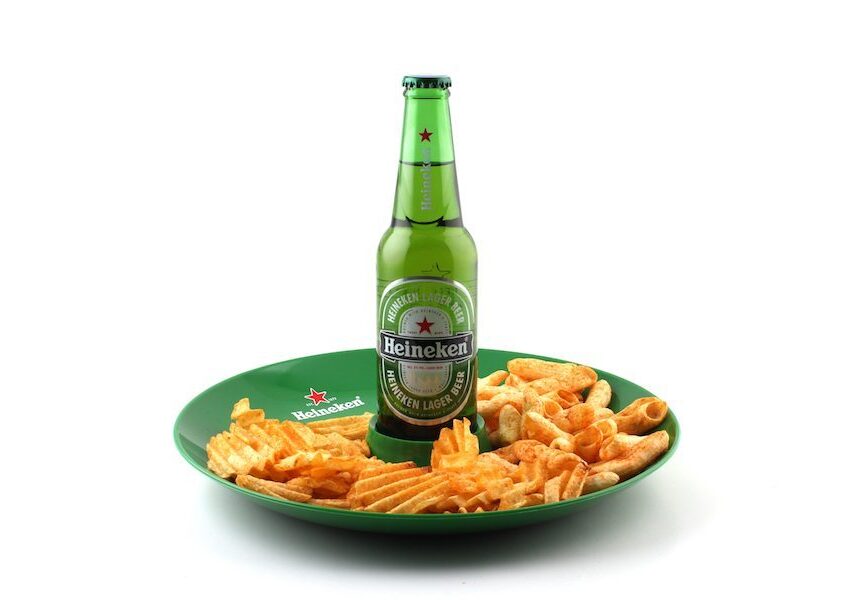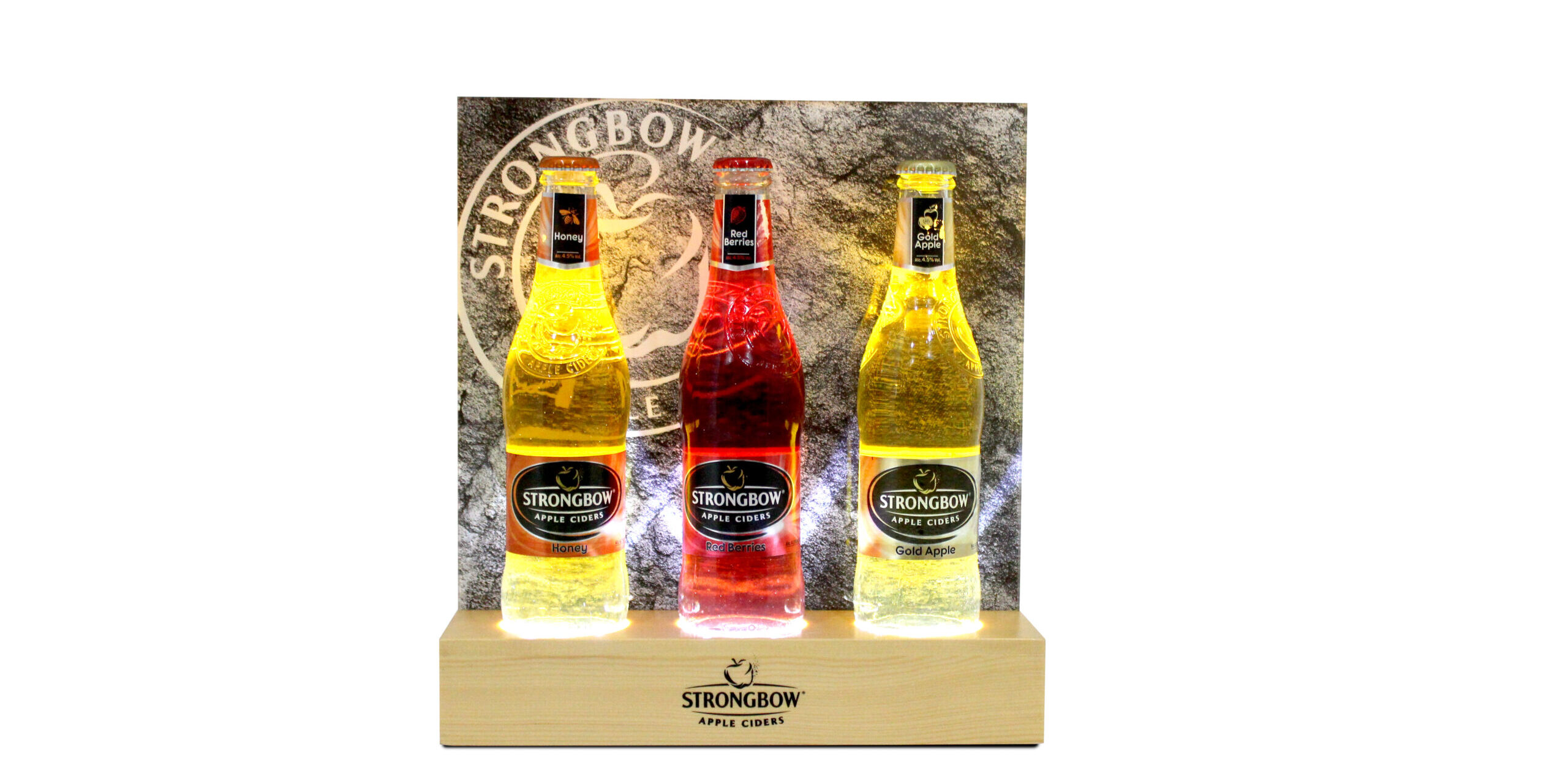 Strongbow LED bottle glorifier
UCT (Asia)'s workshop mass produced this beautiful Strongbow bottle glorifier, as a back bar display for European markets. Made with a wooden base, a sturdy acrylic back panel and ultra bright grade A LED lights to illuminate the bottles. a Point of Sale item engineered and mass produced in the most competitive and qualitative way.
For its Asian markets, Heineken Procurement asked our distributor to develop a serving ritual for its Strongbow brand, which would reflect the brand's image, which would not take too much space, and which could be carried by the waiters easily.
UCT (Asia) came up with this beautiful vintage-look wooden serving tray, stainless steel ice bucket and glasses.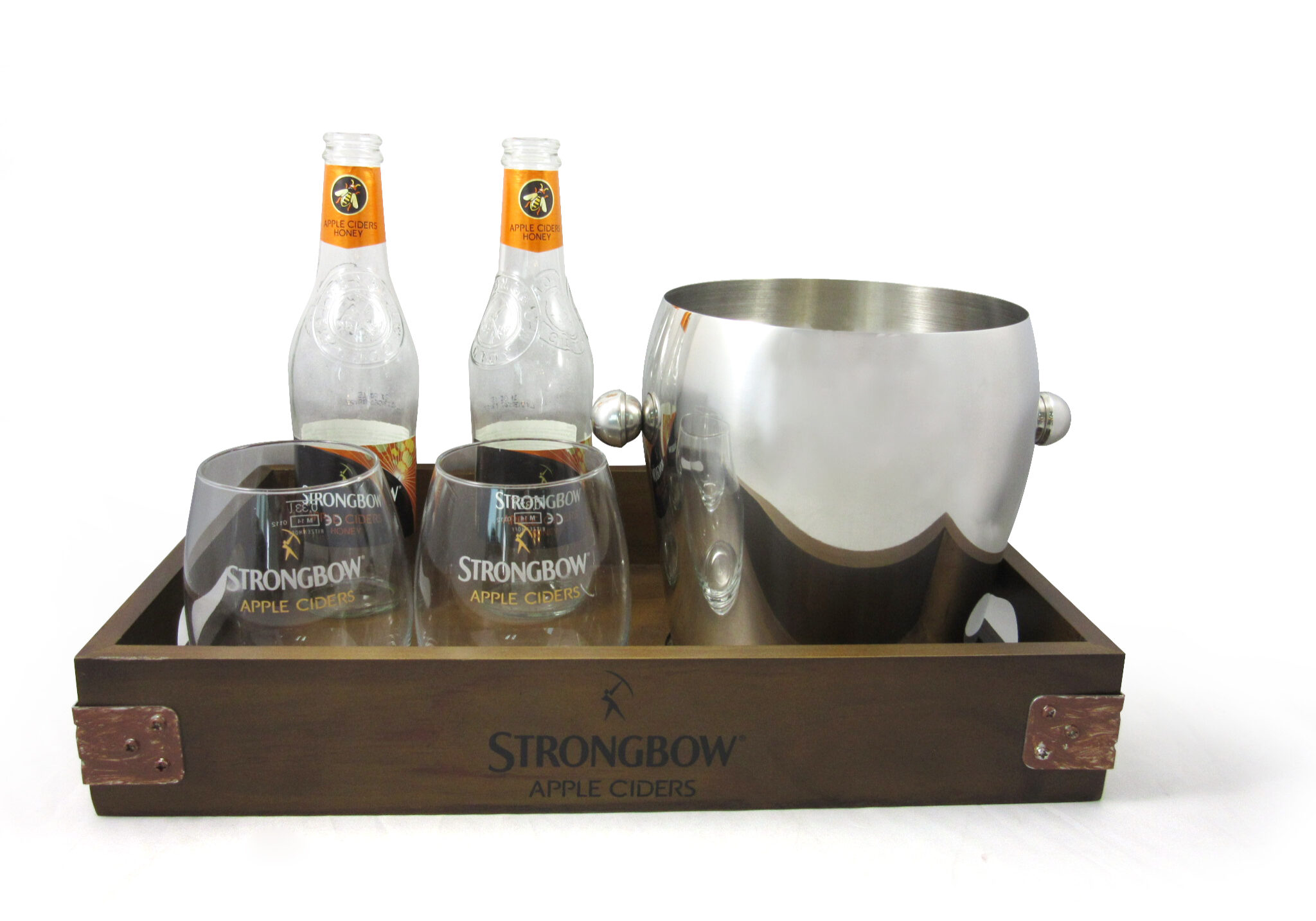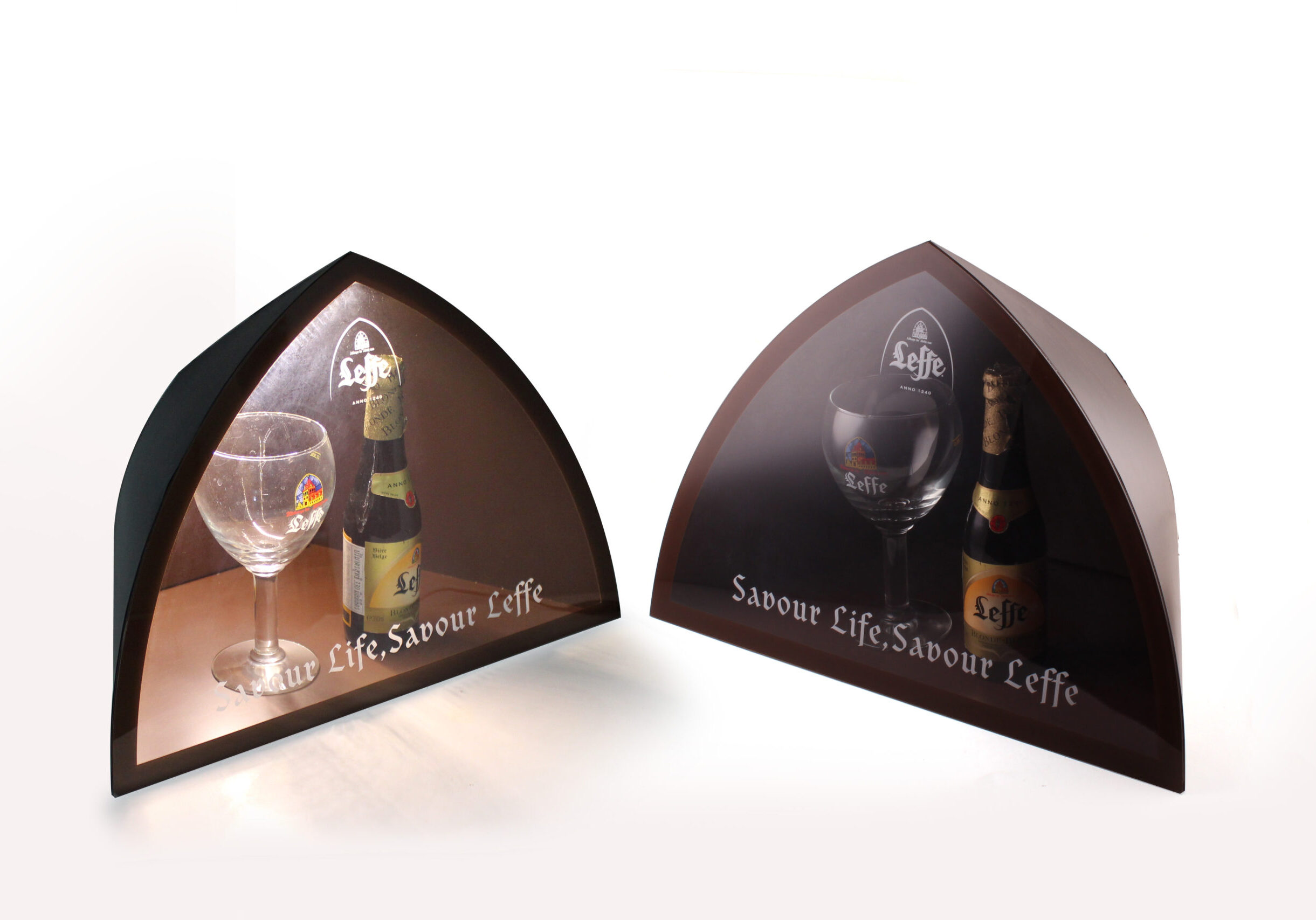 In order to push the sales of Leffe in Pubs, where drinks are ordered at the counter, AB Inbev asked our partner to come up with an innovative Bottle Glorifier. UCT (Asia)'s in-house design studio created the concept, rendered 3D drawings of  this shell containing a real Leffe bottle and Leffe glass, and developed and mass produced this awesome glorifier which had a great impact in the country's sales numbers.
Jägermeister Stag Head Frame A-Board
We participated in Jägermeister's brand refresh for a new young, active, trendy clientele. UCT (Asia)'s in-house creative team proposed to its client - a global merchandise agency - to mix the heritage of the brand, the Stag Head, with new tones/colors on this iconic A-Board, bringing a modern, noticeable and successful touch.