POWERFUL PACKAGING WITH A PUNCH
Are you looking for a fun and creative way to promote your products, while attracting more customers to engage with your brand? If so, then on-pack marketing might just be the golden ticket that you've been searching for.
On this page we will walk you through everything you need to know, including what on-pack promotions are, how they can be used to benefit your business, and what UCT Asia brings to the table.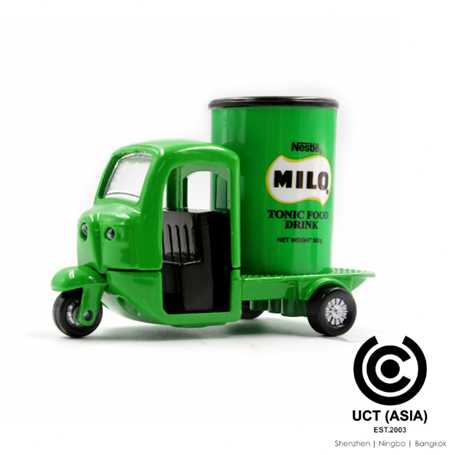 On-pack promotion is a sales-marketing technique that can be incorporated onto / in the product itself. This is most commonly used for retail products and is highly popular with fast-moving consumer goods. One of the best examples of on-pack promotions is McDonalds' world-renowned annual Monopoly campaign.
The promotion is based on the Hasbro board game Monopoly. Each product has peelable stickers that reveal various tokens, including "Instant Win" tokens that can be redeemed in-store for other products – including an elusive "Grand Prize".
Certainly, this is a large-scale on-pack promotion as McDonalds have a gargantuan budget to play with, however, this should give you an idea as to how on-pack promotions can be used to boost sales and promote brand loyalty – while inspiring fun amongst your consumers.
Another notable on-pack promotion is the "Golden Ticket" promotion adopted by Willy Wonka in Roald Dahl's classic: Charlie and the Chocolate Factory.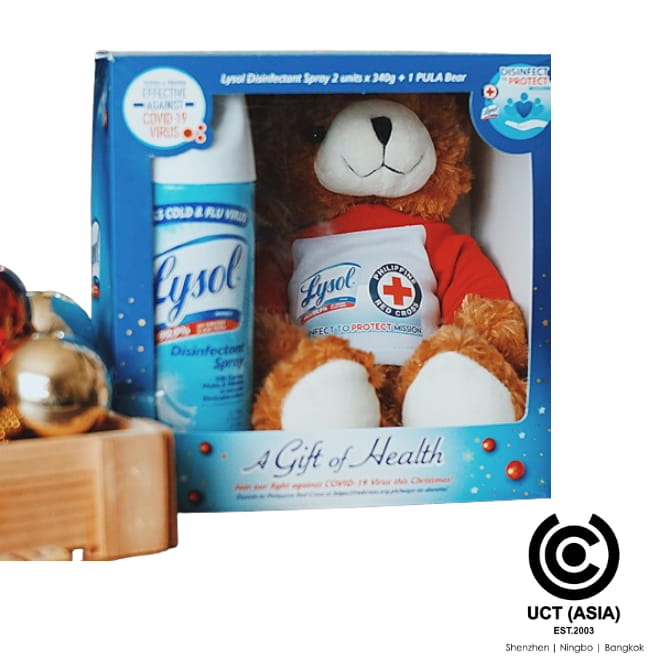 The different types of on-pack promotions
We have shared some examples above, but there are many different ways that you can leverage on-pack promotions to engage more customers:
Items inside the pack (e.g., toys with cereal)
Lottery numbers / barcodes
The type of on-pack promotion you choose will vary depending on the product itself, the type of packaging, and who your target audience is. In any case, at UCT Asia, with significant experience in helping brands utilise on-pack promotions to increase their brand awareness and generate sales, we can help you put together the best possible promotion for your business.
How can the use of On-Pack promotions benefit your business?
There are a number of ways that on-pack promotions can be used to benefit your business, such as:
Collect valuable customer data:
some brands utilising the on-pack promotion marketing technique may include a 'microsite'. This is where consumers may be encouraged to visit a certain website or use a QR code to provide their personal information (e.g., name and email address), in order to enter a competition. These entrants can then be entered into an on-going email marketing / newsletter campaign for future promotions, and so on.
Increase your sales:
who doesn't love a shot at winning a top prize? On-pack promotions are highly effective at standing out on the shelves and attracting potential buyers over your competitors. If you have two chocolate bars side by side, with one of them offering a chance to win a free trip to Disney Land, which would you choose?
Engage customers and promote customer retention:
by interacting with your customers and handing out free gifts every now and again, you'll increase your customer's overall satisfaction, faith in your brand, and bolster loyalty. Those who win will be likely to buy again, and those who don't will want another shot at it the next time the promotion rolls around.
Increase word of mouth and 'buzz' about your products:
on-pack promotions are great at promoting word of mouth and creating a buzz around your products. Customers who win prizes will share their success with friends and family, both in person and on social media – thus increasing the overall reach of your marketing efforts significantly.
Encourage future sales:
any redeemable coupons will serve as a reminder to your customers that they need to head back into the store to claim their freebie. Many consumers will be tempted to either purchase another on-pack promotion product, or try some of your other items instead.
Great for increasing purchasing during certain periods:
if there is a certain time of the year where your product sales decrease, introducing an on-pack promotion is a great way of encouraging more customers to purchase and counter-act the annual lull.
Offset increases in price:
if for, whatever reason, you need to increase the price of your products, you can offset the inflation with some freebies. It's a clever way of softening the blow.
Offset increases in price:
if for, whatever reason, you need to increase the price of your products, you can offset the inflation with some freebies. It's a clever way of softening the blow.
Quick facts about on-pack promotions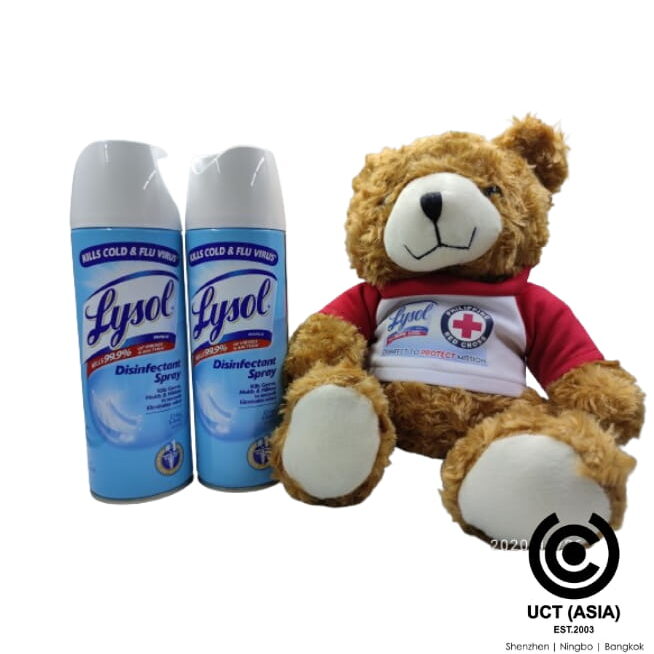 72% of American consumers' state that packaging design heavily influences their purchasing decisions.
61% state that they are far more likely to purchase again if the product was served in premium packaging.
35% of consumers watch and enjoy 'unboxing' videos – 55% of which claim that such videos often encourage them to purchase the product.
If your packaging is authentic and well-branded, 40% of consumers are likely to share it on social media.
Gift-like packaging with unique branding is 50% more likely to be recommended by consumers.
30% of businesses report an increase of revenue after making a conscious effort to improve their packaging.
How UCT Asia can help you create the finest On-Pack promotions
We have a long-standing reputation for delivering exceptional quality and have worked with some of the biggest international brands in the world, including Heineken, Mars, Pepsi, and BMW.
We have our own design and manufacturing facilities and can provide you with strict quality control, great flexibility, and some highly competitive prices.
Not only that, but our marketing strategists and design team collaborate closely to think up new and innovative ways of appealing to our clients' target markets. Using consumer psychology and the art of quality design, we can put together a ground-breaking campaign that will give you a significant edge over your competitors.
If you are tempted with trying an on-pack promotions campaign, we invite you to contact UCT Asia for a free consultation. We will better get to know your brand and business, your products and target audience, and what your future goals are. Combining that information, along with all of your valuable input, we can formulate a winning on-pack promotion that will help you take your business to the next level.