At UCT Asia, we specialise in creating exceptional point of sale merchandise displays for our valued clients. If you are looking to showcase your brand and products in a unique and engaging way, then this is the page for you. We're going to take a closer look at what point of sale merchandise displays are, how they can benefit your business, and what the team at UCT Asia bring to the table. Here's everything you need to know...
What is POSM?
Point of sale merchandise (also known as point of purchase), as the name suggests, are items for sale placed strategically near the check-out queue in a retail store. POSM tends to include lower-cost items, such as chocolates and snacks in grocery stores or wallets and socks in clothing stores. It can be any type of product to be honest; including stationary, electronics, soft toys, and all manner of attractive, low-cost merch that may pique the customer's interest.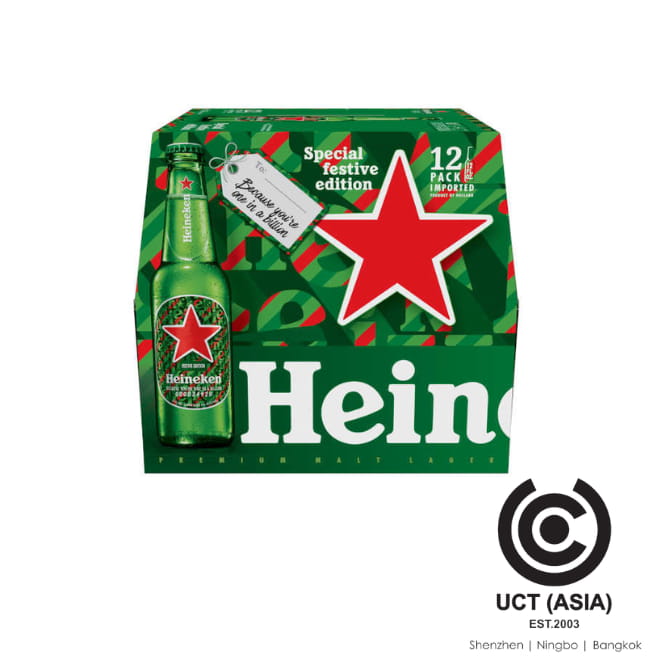 With a focus on low-cost merchandise, it significantly increases the chance of making additional sales. But there are several other strategies that you can put into place as well. For example: not only can you choose low-cost items for your POSM, but you may also want to consider items that can complement the bigger purchases. A great example of this is in a book store; customers will be checking out with brand-new books, so having bookmarks and portable reading lights make highly effective POSM as they can be used in conjunction / make excellent gifts.
How can POSM displays benefit your business?
Now that you know what a POSM display is, how can it benefit your business - besides increasing revenue of course?
Attract your customer's attention:
customers typically walk into a store with a clear idea of what they need to purchase and then go through the various aisles looking for said specific product. Unfortunately, the packaging alone tends to be too small to make much of an impact and draw a customer's attention, regardless of how stunning and visually appealing the design may be. However, with a quality POSM display, using various modular displays and bigger, bolder signage, you can attract the attention of your customers and increase the chances of making a sale.
Supplement packaging:
POSM displays make it far easier for your brand and product to stand out. Such displays offer you more space for branding and a unique opportunity to educate prospective buyers on the value that your product can offer them, while they are about to make another purchase. You can include additional information, or perhaps a special offer / promotion that would otherwise not fit on the packaging itself.
Strategic locations:
as most POSM displays are free-standing, they can be moved around retail stores and placed in different locations. While they are called "point of sale displays", they don't always necessarily have to be located at the check-out. Instead, they can be placed in high-traffic areas, or located next to complementary products that could be used in conjunction with your merch (e.g., books and bookmarks or bottle openers and wine, etc.).
It's cost-effective:
advertising is expensive, there's no two ways about it. However, POSM displays (while not necessarily cheap), are a far more affordable—and irrefutably effective—means of advertising your brand and products, instantaneously. Customers can be directly impacted and make snap decisions to purchase your products in the moment.
Serve impulse buyers:
here are some interesting statistics on POSM for you: in mass merchandise stores 74% of all customer purchases are not pre-planned and are made in the store itself. The same applies with grocery stores, with 68% of purchases being impulse buys! In other words, there are a lot of people who are willing to part with their money on a whim, and by having your quality products on offer using a well-designed POSM display, you will be significantly more likely to attract those impulse buyers and boost your sales.
Here at UCT Asia, we have a wealth of experience in designing and manufacturing branded merchandise, promotional products, and POSM displays. We can take your brand and bring it to life by designing and constructing premium-quality POSM displays that are eye-popping, accurately convey the necessary information, and effortlessly attract the attention of impulse buyers.
One of the keys to creating effective POSM displays is authenticity. While there are many tried and tested formats, our designers relish a new challenge and love working with exciting brands and thinking up new, innovative ways to promote them at the point of sale.
Additionally, we own our own production workshops as well, allowing us to operate in such a way that guarantees strict quality control, great flexibility, and the ability to offer our valued clients the most competitive prices.
Want to learn more about POSM displays?
If you'd like to learn more about POSM displays, how they can benefit your business, and what UCT Asia can do differently, we invite you to contact us today.
Join us for a free consultation and we can get a better understanding of the products you'd like to promote, the brand message that you'd like to convey, and what your goals are. With that information, we can get to work on designing exceptional POSM displays that will exceed all expectation.