On this page, we're going to talk about our premium promotional products service. What are promotional products? How can they be used? And what benefits can they bring your brand and business? Following that, we'll outline the UCT Asia difference and how having your promotional items designed and manufactured with us can yield some unbeatable advantages.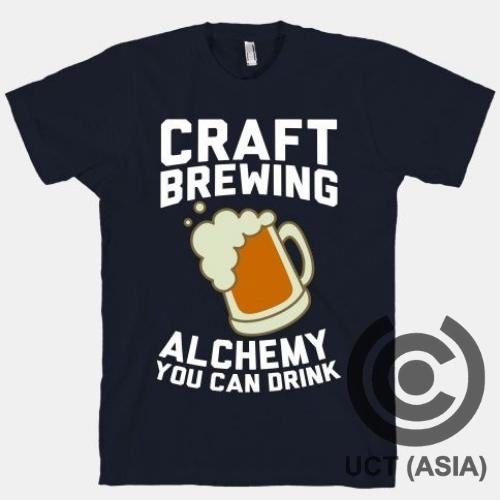 What are promotional products?
Promotional products, in essence, are customised items that companies can apply their brand to and offer to their potential customers and other parties for promotional purposes (which we will cover shortly).
From kitchenware and office products, to cooking utensils and clothing, promotional items are widely considered as a staple in modern marketing.
Such products can help to provide your audience with lasting impressions, familiarising the potential customers with your brand and offerings.
What are some of the most popular promotional products?
You can find examples of promotional items just about everywhere! We can almost guarantee that someone in the office is using a promotional coffee mug from a favourite brand. Then there are trade-show sponsors giving away drawstring bags with USB chargers and lanyards; sports events launching branded t-shirts into the crowd, and so much more. In truth, there's practically no limit to what you can do with promotional merchandise and when executed creatively, it can be an excellent strategy to promote corporate growth.  Other examples include: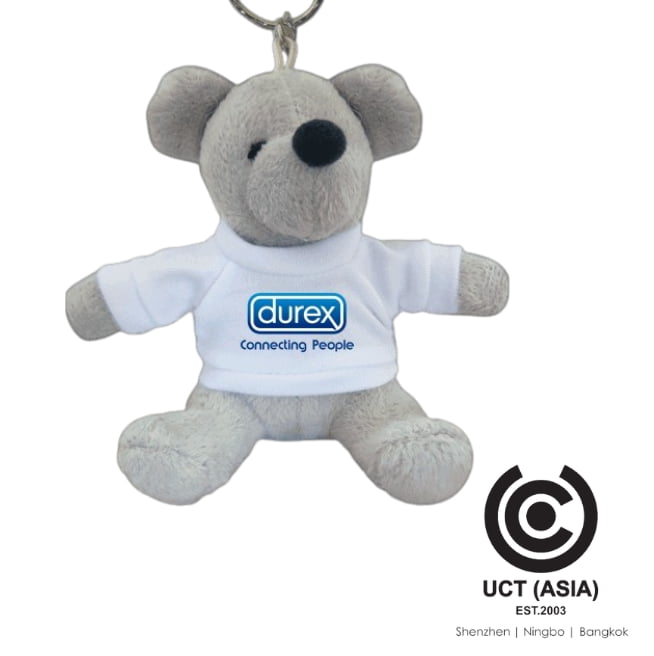 Jackets and windbreakers.
Backpacks and drawstring bags.
Coffee mugs and water bottles
Charging devices and USB items.
Personal protective equipment such as facemasks and hand sanitisers.
As you can see, the majority of these promotional items are long-term use items. For someone with a branded mug, they may end up using it for years, thus increasing the overall reach of your brand, through just one item alone.
What is the potential reach / expected lifetime of a promotional product?
The expected lifetime of a promotional product varies from one item to another,
however, here are some interesting statistics on potential reach:
it is estimated that approximately 18% of consumers will keep a promotional item for less than a year.
approximately 22% of consumers will keep a promotional item from 6 to 10 years.
somewhere in the region of 41% of consumers will keep a promotional item from anywhere between 1 and 5 years.
a staggering 18% of consumers may keep an item for over 10 years (there's that trusty old coffee mug showing its face again)!
How can promotional products be used?
So, how can an organisation like yours leverage promotional products? Here are some examples of why a business may use promotional products: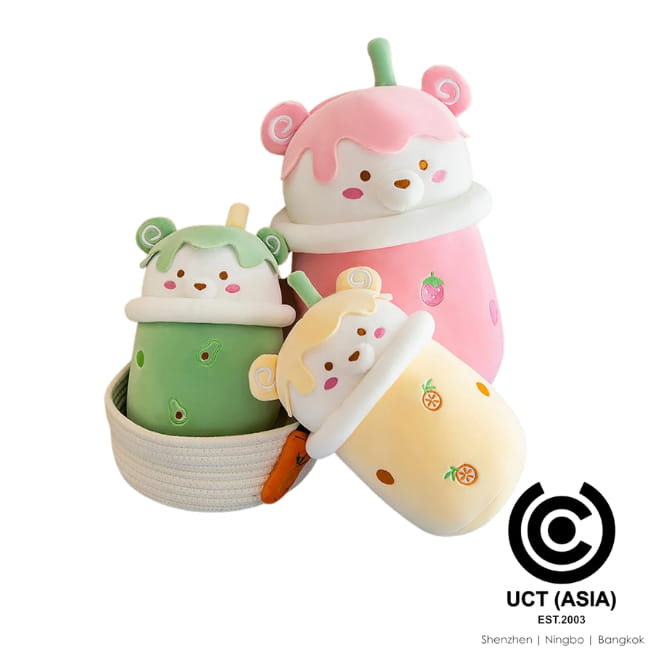 Build brand awareness
Demonstrate identity
Customer appreciation and further retention
Employee appreciation
Incentives and behavioural modification programmes in the work place
New product launch and awareness
Public and investor relations
Sales and referral generation.
Depending on what your aim is, promotional products can be used to achieve a wide variety of goals. At UCT Asia, our marketing strategists and designers can work closely with you to put your goals into action – whatever they may be.
What are the main benefits of using promotional products?
Now that you have a clearer idea as to what promotional products are and how they can be used; what are the key benefits of leveraging them?
Way better than a business card:
sure, everybody appreciates a decent business card, but promotional products over a unique and unrivalled flair to advertising campaigns. Promotional products take it one step further, while showcasing your brand to both the product user and those who come into contact with that person for months—even years—to come. That, and it allows you to flex your creativity and show off!
Gain a competitive edge over your rivals:
particularly when they are unique and well-thought out, promotional products can help your company stand out from your competitors and make it far easier for potential customers to recognise your brand. If you want potential customers to favour your brand over that of your close competitors, something as generous as giving away free, yet awesome, promotional products is an excellent boast.
It's budget-friendly and highly effective:
using promotional products is one of the most effective forms of marketing, at an attractively low price. The ROI on quality branded merchandise is not to be snuffed at, particularly when executed with expert precision.
An increase in leads and sales:
promo products aren't just branding tools, but lead generators as well. They are proven to make a long lasting impression and have a high likelihood of turning prospects into customers.
Quick facts about promotional products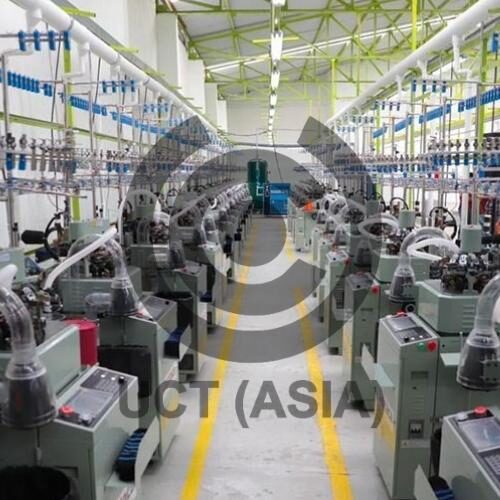 In the US alone, the promo products industry is worth a whopping $17-billion.
Between 2020 and 2024, the predicted annual growth of the promotional products sector is thought to be 3% - a steady climb for you to get behind.
Across the world, 85% of customers who are given a promo item will remember the brand that gave it to them.
72% of people state that a brand's reputation is reflected by the quality of the product they used as promotional tools (yet more reason to work with a premium promo products manufacturer like UCT Asia).
Why choose UCT Asia to design and manufacture your promotional products?
Not only have we worked with some of the biggest brands in the world, but we have solid manufacturing and sourcing capabilities. With our own design studios and manufacturing facilities, our clients can enjoy strict quality control, great flexibility, and highly competitive prices.
If you are looking to work with a reputable agency with a proven track record, unparalleled expertise, and a gift for creating unique and desirable promotional products, then you needn't look any further. Feel free to contact us today for a free consultation. We will gladly answer any questions that you may have and let's see if we're a good fit!