In most other industries, you'll find that companies develop their brand around the needs of the customer. In the luxury industry however, businesses develop their brands first, and then market to their ideal audience accordingly. We are talking about one of the most highly competitive and ever-evolving markets.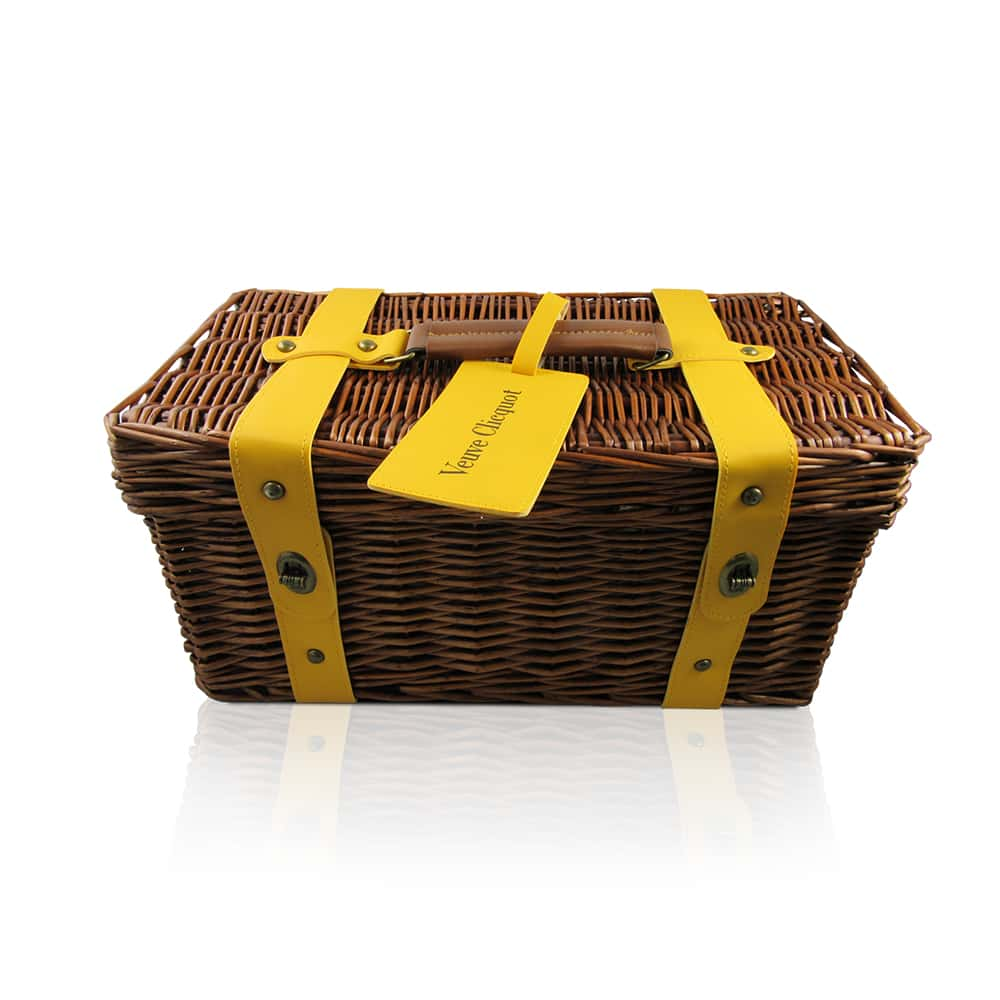 The luxury space demands that you stay ahead of the curve in each and all aspects. This includes the supply chain, the product design, marketing, sales, and the overall quality of the luxury product itself.
Traditionally, luxury status was all about "what you have". Today however, it is important that consumers understand the ethical and creative background of the luxury products that they obtain. In other words, most people want a taste of luxury, but not at the expense of somebody else. Thus, developing a strong, ethical brand within the luxury industry is paramount for the ultimate success.
What is Procurement in the Luxury Industry?
Procurement in the luxury industry involves so much more than simply finding the fanciest products. In fact, with luxury brands' general emphasis on innovating and customer-centricity when delivering luxury goods, working with the "best-in-class" vendors and suppliers who can help you maintain that very same commitment is an essentiality. There's no good talking the talk, if you're not going to walk the walk, after all.
At UCT (Asia), we recognised that partnering with the right supplier, who not only shares the same values, but can also deliver top quality, luxury goods, is important. With a focus on your unique requirements, and the various components that define your luxury brand, we can help your organisation partner up with the perfect vendors and supplies to help support your overall strategic initiatives.
In other words, whether you are looking for specific materials and/or manufacturers, or you want to stay competitive against the fast-fashion trends, or expend your overall network / enter a new market, then at UCT (Asia), our luxury procurement experts will be delighted to assist you.
Using Branded-Merchandise to Boost Sales and Bolster Brand-Recognition in the Luxury Industry
Using branded merchandise, such as point of sale merch, printed materials, corporate gifts, and promotional items, play a pivotal role in the procurement process within the luxury industry.
For example, in the luxury industry, branded corporate gifts can be used to sway those big marketing decisions and re-negotiate contracts with existing or prospective vendors.
In addition to that, loyalty gifts, promo items, and give-aways can help to solidify your client/customer relationships and keep them returning to your brand for more luxury goods.
If you are rolling out a new, luxury product, then the utilisation of various branded promotional merchandise and goods is crucial in creating hype and drawing attention to your new products. At UCT (Asia), we have a wide variety of branded merchandise that we can create for your business, including promotional gifts, printed materials, loyalty gifts, and so much more.
What Are Some of the Biggest Procurement Challenges in the Luxury Industry?
Why Choose Us?
At UCT, we have a reputable and experienced team of strategic sourcing consultants who each understand the great emphasis that luxury companies place on the overall customer experience. This makes them uniquely qualified to help you in achieving your strategic goals, particularly when it comes to procurement.
We can act as an extension of your business, leveraging our extensive network to find the best-fit suppliers and vendors to not only supply you with the very best products, but from companies that match your company's culture, values, and overall ethical approach to doing business.
A luxury brand isn't just a logo; the most successful luxury brands become highly regarded by their customers for delivering some of the finest quality goods in the world. Having a business model that emulates such quality, coupled with partners who share and maintain the same values, is crucial for keeping your brand at the forefront of your niche.
If you choose UCT (Asia), we will help you to establish a strong supplier base and foster effective relationships that are absolutely essential for a luxury brand to thrive.
UCT (Asia) works with a wide range of reputable clients, including: Heineken, Peroni, Hendricks Gin, Jägermeister, and more.
We focus on total acquisition. This means not just the cost of the product itself, but everything from direct and indirect cost efficiency, through to the logistics and transportation of said goods.
Using an extensive network, we can help you reduce your overheads and costs
Our growing footprint across Asia includes: Shenzhen, Ningbo, Manilla, Bangkok, Ho Chi Minh, and Phnom Penh.
UCT (Asia) can create a wide-range of incredible branded merchandise, from Point of Sales Merchandise and POS Displays, through to Serving Materials, On-Packs, and Loyalty Gifts.
So, how can we help you? Are you looking for a procurement partner to help reinforce your luxury brand image? Are you in need of reducing your overheads and finding cheaper suppliers with higher quality products? Or perhaps you need assistance with streamlining your supply chain? Whatever the case, at UCT (Asia), we have a wealth of experience helping luxury brands take their business to the next level!
Simply contact us today and we will answer any questions that you might have.