Contrary to what many people believe, impulse buying isn't only inspired by internal psychological factors (e.g., some individuals are more prone to making rash financial decisions than others), but are also influenced by a wide variety of external stimuli as well.
Simply put, no matter how 'sensible' a shopper may believe themselves to be, few people are able to resist temptation when a product is displayed in a premium quality and exceptionally well-designed impulse unit. But, what are impulse units and how can they benefit for your business? On this page, we'll tell you everything you need to know…
Impulse units, or point of sale merchandise units, are display stands that are intended to attract the attention of a certain type of buyer: those who are prone to make impulse purchases. These are most often strategically located at the point of purchase in a retail store, however, depending on the product, they can be placed elsewhere – with the intention of encouraging people to buy on the spot. A great example of this is having an impulse unit filled with bookmarks at the check-out in a bookstore.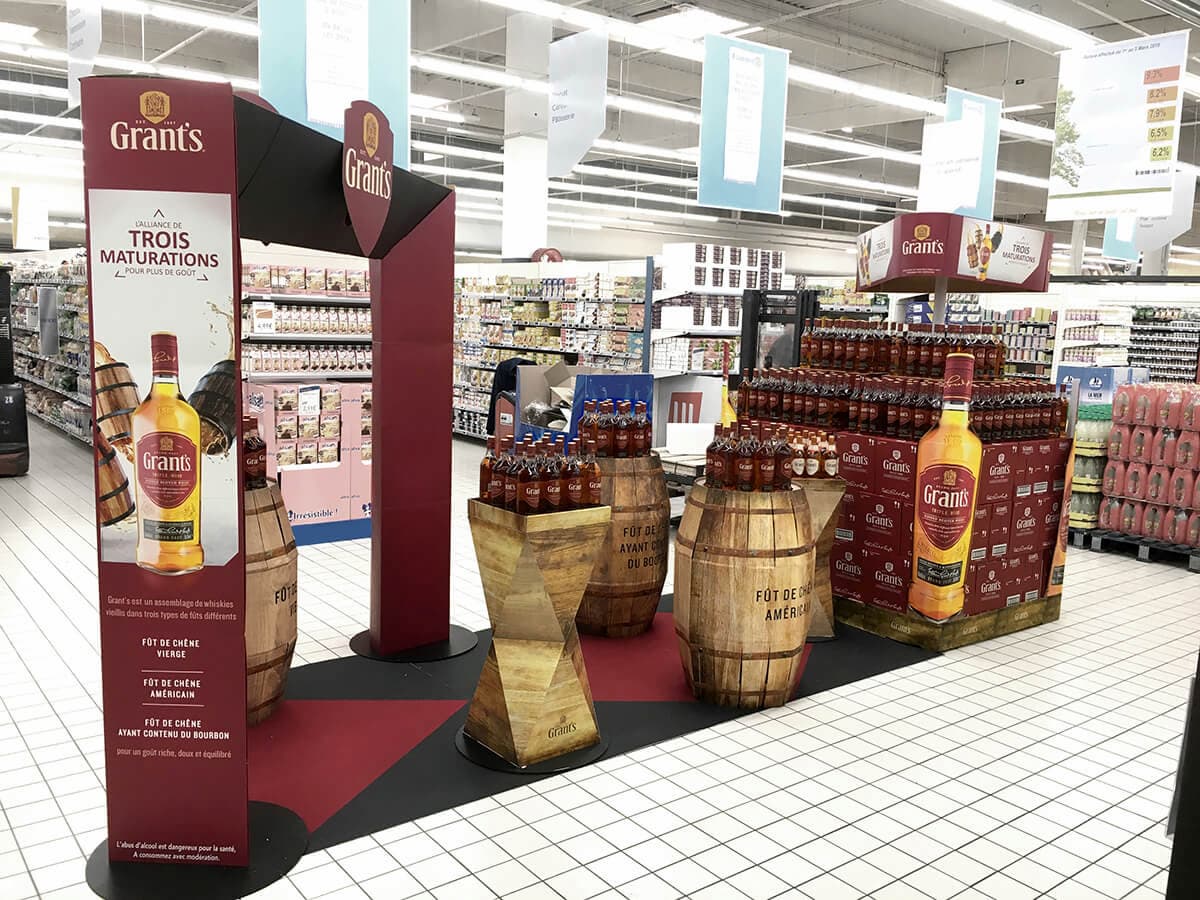 So, why should you invest in bespoke impulse units of your own? Can they make that much of an impact on customer psychology?
The fact is, in the US alone, the average shopper spends at least $5,400 a year on impulse purchases, such as food, clothing, and other household items. We all experience the sudden urge to buy something now and again – and it's often something we definitely hadn't planned for.
The main causes for this often powerful and irresistible urge to make a purchase are both quality advertising and excellent timing! Both of which can be achieved using custom-designed impulse units (with the right message and correct placement in your store).
In essence, when paired with expert design, quality branding, and a well-written marketing message, many of your customers will feel compelled to make an additional, impulse purchase when they visit your store and chance upon your impulse displays.
What are the benefits of impulse units?
Now that you have a clearer idea as to what impulse units are and how they function, what other benefits can they offer you?
Tap into the mind of your target audience
In order to create the most effective impulse units, the team at UCT Asia are well-versed in customer psychology. When designing your impulse units, we will pay close attention to the specific products you are trying to push with a focus on the ideal customer that is likely to make a purchase. With this information we will design and manufacture a highly specialised impulse unit with the following in mind:
In other words, what drives your ideal customer to make a purchase, and how can we stimulate those feelings and emotions through the power of quality copywriting and exceptional graphic design?
Contact us today for more information on our bespoke impulse units
If you are interested in exploring our bespoke impulse units further, please do not hesitate to contact us today. One of our friendly representatives will happily answer any questions that you might have and we can get to work on designing and manufacturing some premium quality impulse units for your business!