Ice buckets are an awesome gift product for lovers of beer. They are common in bars, hotels and restaurants. No wonder Heineken sees potential in using a bucket with a print or laser engraving as freebies for promotion.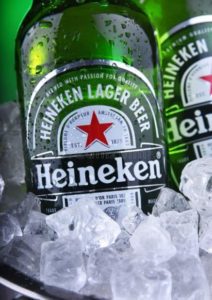 Promotional products are what leading brands give to promote and get more impressions. Beer buckets in the beer industry help you get noticed quickly. Bar owners can use a customized beer bucket because it's fancy and encourages you to sell up to six bottles at once.
Drinks are meant to be served chilled, and an ice bucket keeps your drink iced. Heineken promo wants to make sure the drink served at the hotel, bar, and restaurant stays cold.
Most people at bars always prefer a bucket of beer. Apart from promoting, the ice bucket does its job of getting your drink chilled. No wonder many asked for the bucket of beer instead of a beer bottle.
It's a brand that thoughtfully uses a promotional campaign to use giveaways to back other marketing strategies such as Newspapers or TV ads in place. It has various promotional gifts apart from its branded bucket.
How Is Ice Bucket Helping the Heineken Brand With Promotion?
Bartenders love ice buckets since they help with ice-chilled ice cubes for the party. It's easier to carry and large enough to perform tasks.
Heineken Ice buckets are classic and stylishly designed to enhance the bar's beautiful environment.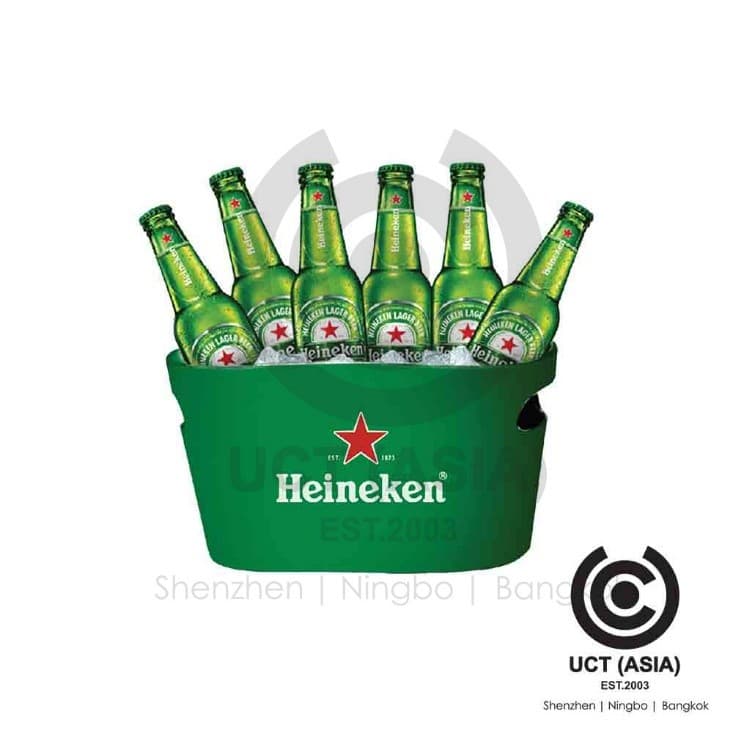 Whether in a bar, restaurant, hotel or party, the customers or guests need real refreshment with no stress.
Branded ice bucket promotion helps the Heineken brand in the following ways:
• Branded Ice Bucket Has a Great Look and Gives a Good Impression of the Brand's Appealing
Heineken ice buckets look incredible with their unique customized logo, part of the marketing strategies that make the brand's popularity appear naturally. It gives a brand a dominant market status.
Heineken ensures the distribution of their branded ice block to bars, hotels and restaurants, putting their brands in the upper class. Customers notice the brand displayed before them in a top-notch promotional product, establishing the brand as a key player in the beer industry.
• Ice Buckets Are Durable and Last Forever.
An ice bucket is not like one-time promotional freebies because it can stand the test of time. It has a real value to bars, hotels and restaurants. It's clean and rewashed for new usage. The ice bucket impression is unlimited because of its longevity meaning it can be used for years.
• It Is Needed by Bars, Restaurants and Hotels
Ice buckets are expensive to buy if not given as freebies, especially when they're bought wholesale. Bars, restaurants and hotels rely on brand managers like Heineken to supply them with ice buckets.
Verdict
Employing promotional products assists in branding. Heineken, for instance, is a drink that uses different items with branded buckets being apart. It's a low-cost marketing strategy that can spin your promotion to an incredible status.
Contact us if you consider Ice buckets as an item; we have profound knowledge in creating and manufacturing this item to help you promote your business.