The competition in the alcohol business is intense, and several brands are tightening up their game with promotional items, and Bacardi is not left out.
Bacardi uses a lot of customized point of sale items, of which the customized bar stool is astonishing. The appealing bar stool stands out in the On Trade establishments.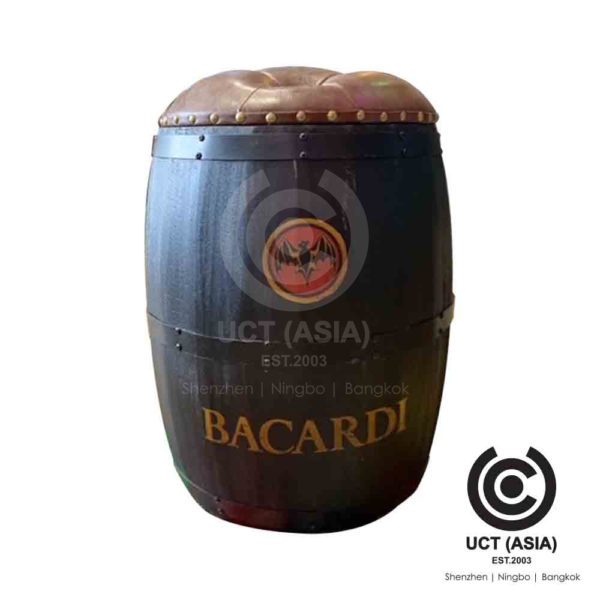 Why Bacardi stool and does it reflect in their sales is what the largest family-owned spirit brand has figured out before introducing it as a point of sale item. Stools are important in bars because they give support to the bar users. Having a nice time in a bar with friends requires you to relax and chill. It adds comfort to the users loosening up for a good time in the bar. It's also useful for home users who have a bar at home.
The branded stool is a cheap and cost-effective means of reaching your audience if you are in the alcohol business. It would be great to consider a similar promotion item to promote your brand. Contact us for designs that give your brand the exposure to succeed.
Consider promotion items used daily because the continuous impression is what matters to drive up sales. Bacardi bar stool has a daily usage in bars, and anytime the bar opens, Bacardi exposure is assured.
When there's a space, there is a need to enhance it with a glamorous vibe by incorporating a premium bar stool. Your brand is your focus, and your customer must know this. It gives a bar a new dimension, one of the reasons you hardly see a bar, pub, restaurant or small home bar that doesn't keep bar stools.
The benefit of using a barstool as a Promotional Item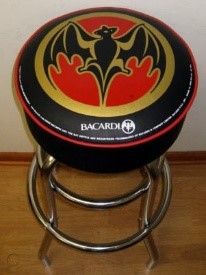 •    Its versatile use 
It's versatile furniture that suits many places such as workspace, reception, kitchen gardens, bars or holding a talk with a client during an exhibition.
•    It saves space
A bulky chair takes a lot of space, unlike a light-weighted bar stool.
•    Durability
When it comes to maintenance, the bar stool doesn't need to be high. It's durable and lasts long. A good promotional item must have long-lasting use.
•    Aesthetics
A bar stool designed and branded with logos has an aesthetic feel to rooms, and harmonizing with indoor and outdoor looks is not tough.
•    Comfortability
It allows comfortable seating, and it's a big factor why it is used a lot in pubs, bars and restaurants.
Why do Bacardi Bar Stool Drive Sales?
•    It Improves Brand Recognition
It's large with wide space, so it's not a bad idea to use it as a marketing gift. It's acceptable to cover it with your logo in any creative chosen style. It's easy for consumers to notice the inflation due to its wide dimension and thus increases your exposure.
•    Boost Brand Reputation
Brand reputation goes unnoticeable when people see efforts in branding a promotion item. The social status of brands gives the company respect even among competitors.
Conclusion
In the marketing world, promotional items are essential. Bacardi's other promotion items include a mirror, display, bar mat, Pourer, muddler etc.
Contact us for a promotional item design for your brand recognition and reputation.