If you're a business owner who relies on Chinese suppliers, then you're probably aware of the upcoming Chinese New Year factory shutdown. This event takes place every year and usually lasts around two weeks. During this time, factory closures will happen so that employees can spend time with their families. What does this mean for your business? In this blog post, we'll discuss the impact of the Chinese New Year factory shutdown on businesses both in China and abroad. We'll also offer some tips on how to prepare for this event.
Chinese New Year 2023 begins on January 22nd which falls on the year of the Rabbit. This usually means that Chinese people get 7 days off from January 21st to the 27th.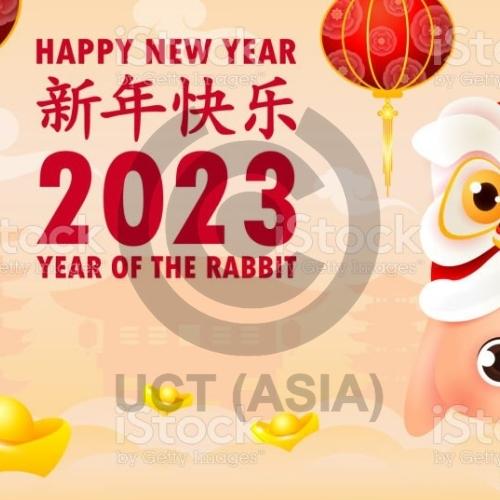 How Long do Factories shut down for?
Although there are official seven days for the national Chinese New Year holidays, majority of factories actually close their operations between 2-4 weeks.
This public holiday does not just affect business in China but in other parts such as Indonesia,Malaysia,North Korea,Singapore,South Korea,Vietnam, the Philippines and Brunei.
Here is more information on the public holidays in China as of 2023 as well as the upcoming ones in 2024,2025 and 2026.
The effects of The Shutdown
For businesses, the Chinese New Year factory shutdown can have a significant impact. Many factories in China produce goods for businesses all over the world. When these factories close down for the holiday, it can cause disruptions in the supply chain. This can lead to delays in orders and higher prices for goods. In some cases, businesses may not be able to get the products they need at all.
However, by preparing in advance, you can minimize the impact on your operations. By understanding the event and planning ahead, you can ensure that your business is able to weather the storm.
Preparing ahead
There are a few things that you can do to prepare for the Chinese New Year factory shutdown.
1.Check your inventory
One of the first things you can do is to stockpile inventory. This will help to ensure that you have enough product on hand to last through the shutdown period. Another thing to keep in mind is that lead times will be longer during this time period. So, if you need any items produced in China, you will need to place your orders well in advance. It's also a good idea to build up a buffer of inventory so that you can still meet customer demand even if there are delays in receiving new products.
2. Communicate With Your Suppliers/ Manufacturers
It is important to communicate with your suppliers and customers to let them know about the impending shutdown. Communication is key to a smooth business operation. By communicating with your suppliers, you can let them know about any potential errors that may occur during the Chinese New Year shutdown. In addition, by communicating with your customers, you can let them know about the potential delays in shipments. This way, they will be able to plan for it and there will be no surprises.
3.Get your finances in order
The Chinese New Year factory shutdown can have a big impact on your business finances. This is because you will likely have to pay for storage and shipping costs during this time period. Additionally, you may need to front the cost of production for any products that you have ordered in advance. To help offset these costs, it's a good idea to get your finances in order before the shutdown period begins. This means making sure that you have enough cash on hand to cover any unexpected expenses. You may also want to consider taking out a loan or line of credit so that you have access to additional funds if needed.
4.Quality check your orders beforehand
A quality management plan helps to ensure that products meet customer expectations. It can also help identify and resolve problems in the manufacturing process.
An inspection plan can also help to ensure that products are safe and meet regulatory requirements. In some cases, products may need to be tested before they can be shipped. A quality management plan can help to ensure that these tests are conducted in a timely manner. It can also help to ensure that products meet customer expectations and regulatory requirements.
By having a plan in place, businesses can avoid disruptions and keep their operations running smoothly.
If you're looking for ways to make the most of this holiday season, check out this blog post on Promo ideas to giveaway on Chinese New Year. You can also check out our branded gifts to make the occasion more celebratory.
Contact UCT(Asia) for further assistance:
If you are seeking a sourcing company for the preparation of Chinese New Year shutdown, we are perfectly equipped to guide you. We have a good standing relationship with our suppliers and sources in China so contact us today for a less hectic start into 2023!
UCT(Asia) is well versed in the various techniques and skills required to manufacture promotional items that give your brand the marketing boost it needs at an effective cost. We work with the best product designers and merchandise manufacturers in the industry. So, get in touch with us today to get started.