In the world of beverages, Coca-Cola is a multinational corporation. Its interest is in manufacturing, retailing and ensuring the marketing of its non-alcoholic beverages, syrups and also its alcoholic beverages.
Having a nice Coca-Cola cool drink is great, and it combines well with almost everything from whisky, cheeseburger or ice cream floats.
How Did Coca-Cola Commence?
The soft drink was a productive effort by John Pemberton 1886, who worked as a pharmacist in Atlanta. The death of Pemberton put Asa Candler, who was also a pharmacist, in charge. The successor changed the face of the brand, which led to Coca-Cola's fame.
Candler offers much promotional merchandise to strengthen the brand's fan base. Products such as Coke clocks. The brand also offered store displays to attract store owners' customers.
Nonbusiness owners joined the trend by wearing customized Coca-Cola t-shirts. Fans decorated their homes with the brand's iconic catchword. People even embellished their entire room with Coca-Cola promotional products.
With $11000 commuted to the marketing strategy between 1892 and 1919; indeed, Coca-Cola took its spot as one of the legendary brands of the 20th-century.
Since then, it has grown beyond being an American swag. It has factories in almost every country. It's one of the most popular brand names in the world.
The drink gathered huge fans because it was sold in bottles rather than fountains, giving many people access to enjoy this cool drink at home.
What Are the Coca-Cola Promotional Products?
When it comes to promoting, the company knows how to do it the best. You will always see their logo on pens, bottle openers, etc.
Here is the list of Coca-Cola promotional products:
• Calendar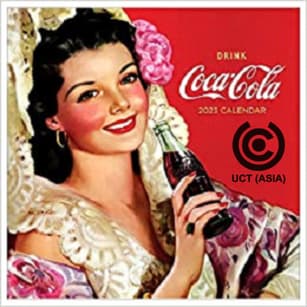 Source: Amazon.com
Coca-Cola loves promotional merchandise products, and vintage calendars were one and the first. It was launched in 1891 and remained prominent for the following decade. It's valuable as of today, estimated at $18000.
• Clock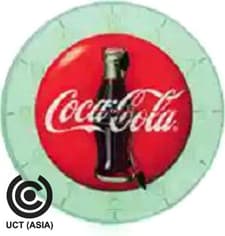 Source: Amazon.com
It came into existence in 1893 as a promotional gift for stores or diners buying a minimum of 100 gallons of Coca-Cola syrup.
Stores and diners proudly display this clock for their customers to see.
• Cooler
A partnership between Coca-Cola and Glascock Bros in 1929 led to the design of a cooler. Stores stocked coke bottles in these coolers and placed them in front of their stores. In its first year of opening, the cooler sold 32,000 at $12.50 each.
• Metal signs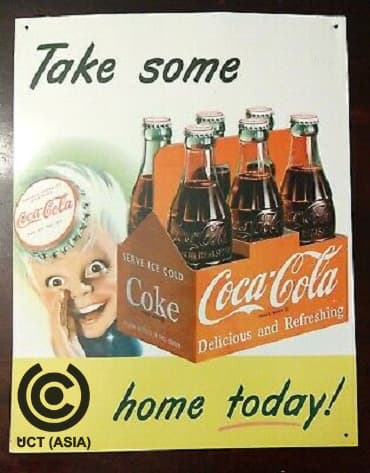 Source: eBay.com
Metal signs are trackers embossed or lithographed for advertisement. It's placed in stores, stations and diners.
• Serving tray
These trays were lithographed and handed out to restaurants for serving and tip trays. The most popular trays were "Menu Girl," presented in 1953.
• T-shirts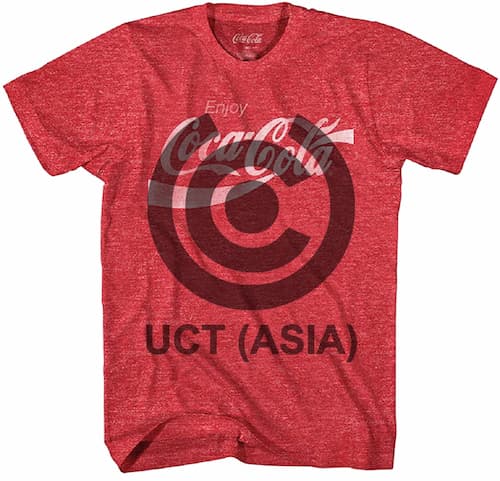 Source: Amazon.com
It's a trend that got popular the most in the 1950s. It has the same style and artwork as its calendar. The brand fans worldwide still flaunt these t-shirts because of the vintage style.
Conclusion
Coca-Cola's promotional products brought more attention to the brand and created a lasting impression. According to forbes.com, Coca-Cola is still partnering with malls like the American Dream mall.