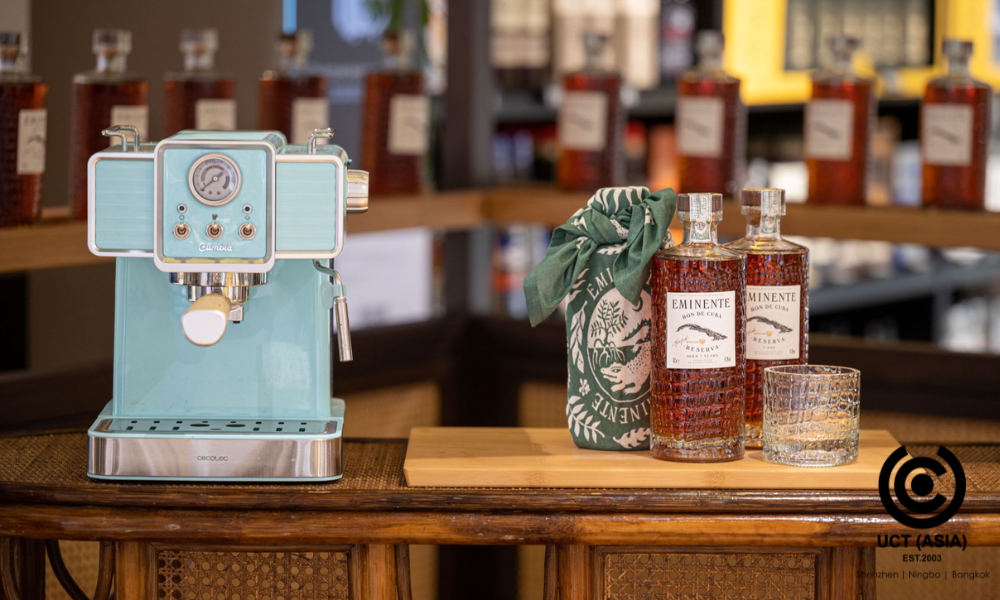 To know that buyers are hellbent on purchasing your products can be heart-drenching, and this shows how successful you are. However, becoming a brand mogul does not come with ease. In becoming a successful brand owner, you must leave your shell, perhaps your comfort zone, and strive for the best.
Hitherto, some brands are still scared of trying new promotional strategies. They prefer to keep going their old ways and doing their outmoded things – not wanting to invest in their business for fear of getting a loss.
One thing my team admires about this promotional strategy is the fact that it is spectacular, fearless, and yet sustainable. Eminente Cuban Rum has traveled from Cuba to take over Paris Charles de Gaulle Airport, thereby revealing the vibrant heritage of Cuba.
Eminente Cuban Rum is a taste of roasted almonds, coffee, and even vanilla. This Cuban rum exhibits the vespers of a rich cultural heritage with the intricacy of a traditional ritual of flavors for Cubans and anyone who cares to have a sip.
Why We Oblige You to Try This Promotional Strategy for Your Next Campaign!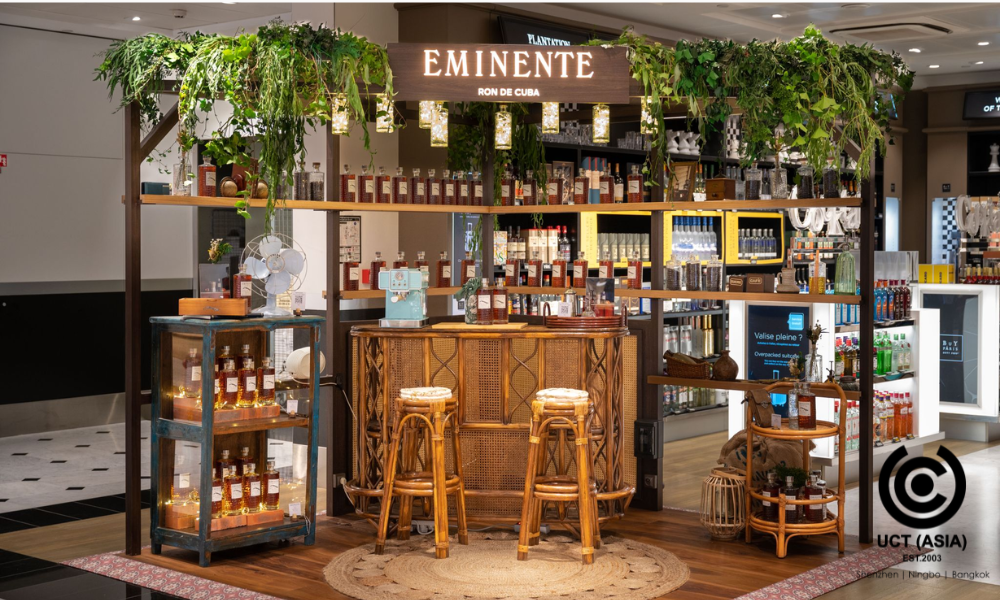 Promos here and there, and you are confused about what to settle in for. Worry no more, as we got a pill for you. Check out these incredible reasons why you should try this promotional strategy.
1. An Excellent Collaboration
"No one is an island," said John Donne. In the same vein, no brand is self-sufficient or outrageously autonomous. We learn from each other, and we are lifted through each other's push. Eminente Cuban Rum has done so much in collaboration with Moët Hennessy Travel Retail to harness the golden opportunity in the Paris Charles de Gaulle Airport. This, however, is a duo win for both sides.
2. Resplendent Display
An emblem of royalty and splendour, Eminente Cuban Rum embodies a majestic story summarised in a bottle with an aesthetic presentation that mellows the heart. The Magnificent adornment of a Cuban scarf wrapped around the Eminente bottle depicts the apparel of honor.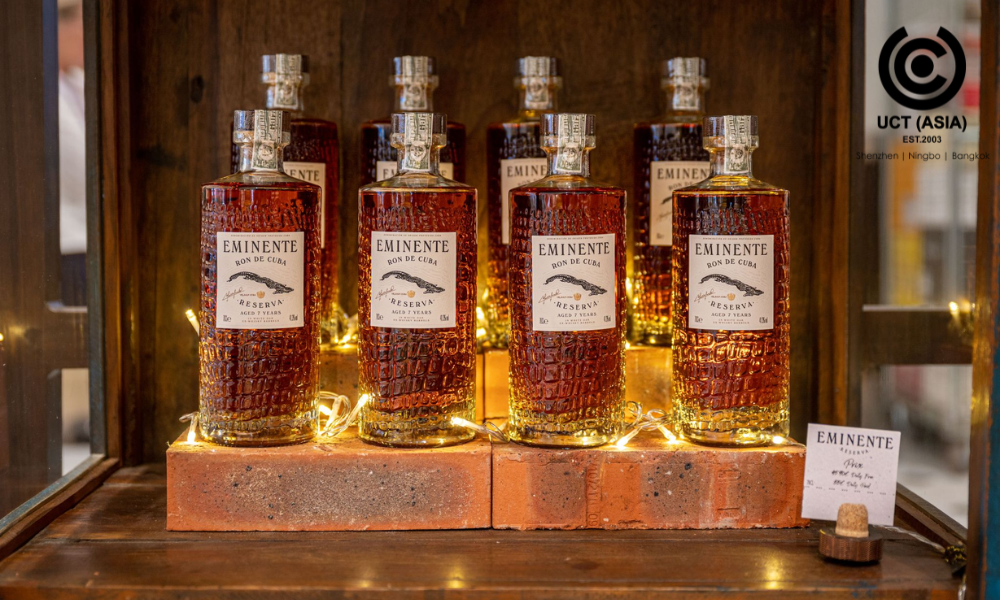 3. Sustainability
With Eminente Cuban Rum, nothing is a waste. This rum is so sustainable that the empty bottles are re-visualized and remodelled into decorative household items, including turning them into flower vases, pendant light fixtures, and even up till an aroma diffuser. This, as a result of this, gives 100% no wastage, including conservatism and eco-friendliness.
In Conclusion,
Everything you need to become an intelligent brand owner is conceptualized in promotional strategies, and adopting one like Eminente Cuban Rum is not a bad one.
Let's Help You At UCT(ASIA),
We are committed to making your brand iconic. Bank your treasures with us as we build the brand you envisage together. Here are a few of our beautiful services: POS Displays, bottle wearables, entertainment, and the list is inexhaustible.
Contact us today at UCT (ASIA)!