When it comes to marketing, there are a variety of techniques that can be used to get your business seen by more people and ultimately increase sales. One of these techniques is freebie marketing.
Freebie marketing is a strategy where businesses offer a free product or service to attract new customers. This can be a great way to introduce people to your business and products, and can help you build loyalty among customers. Additionally, this strategy can help you stand out from your competition, as most businesses do not offer freebies.
There are a few things you can do to make the most of freebie marketing:
1. Make sure your freebie is valuable. If your freebie isn't useful or interesting, people won't bother using it.
2. Offer something unique. If everyone is offering the same thing for free, people will have no reason to choose your business over others.
3.If the quality of your freebies isn't good, people will be disappointed and may not want to do business with you in the future. So, have them align with your product strategy to enhance your brand image.
4. Promote your freebie well. You can use social media, your website, and through other channels. This way more people will talk about your brand and as a result, you will get more business sales.
By offering a valuable free product or service, you can attract new customers and build loyalty among current ones. Promote your freebie well and make sure the quality is good, and you'll be able to see results from this marketing strategy.
Heineken is a company that knows how to use freebies to its advantage. It's one of the main ways the company markets its products. For example, the company has been known to give out free beer in exchange for people signing up for its mailing list or visiting its website. Additionally, Heineken also offers free beer tastings in certain locations. By doing this, the company can get more people to learn about its products and potentially become customers.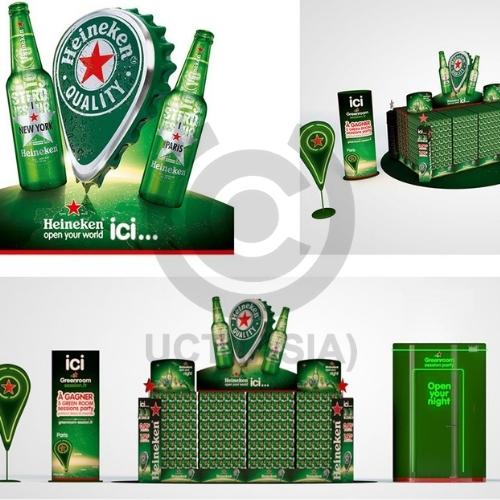 In addition to offering a variety of delicious beers, the company also provides free promo gifts for those who sign up for its mailing list or visit its website. This is just one way Heineken shows its customers how much it appreciates them.
How does this strategy work?
Many companies offer a gift with purchase as an incentive to buy their product. This could be anything from a small item like a keychain or pen, to a larger item like a tote bag or a piece of jewelry. Additionally, some companies offer discounted products as an incentive to buy more than one product. This could be a discount on the overall price of the products, or on additional products that are purchased at the same time.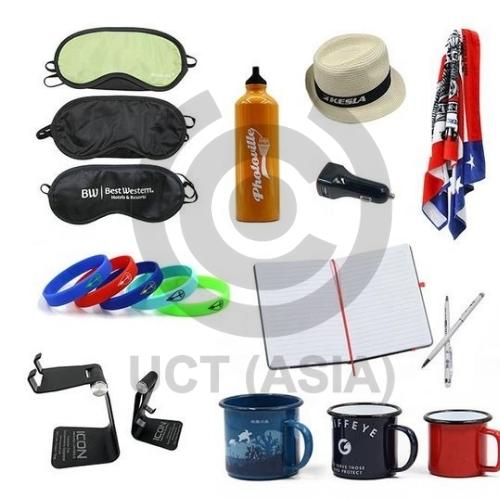 Both of these strategies can be beneficial for companies. The free gift with purchase often helps promote the company's brand, and discounted products can help increase sales. By using these strategies, companies can get more people to buy their products and see results from their marketing efforts.
Understand your target consumers
When creating a freebie marketing product, it's important to understand who your customers are. This will help you create a product that is relevant and interesting to them.
Creating a customer profile can be helpful in this process.
Consider the following questions when creating your customer profile:
-What are their demographics?
-What are their interests?
-What needs do they have that your product can address?
-How will they use your product?
Once you have a clear understanding of who your target consumers are, you can begin creating a product that they will love.
Contact UCT(Asia) for more information
Confused about what promotional item to choose? Or are you stuck on a marketing idea and don't know the way forward? Worry no more! We are here to guide you through every step of the way.
With several years of experience in FMCG industry product sourcing, UCT(Asia) is well versed in the various techniques and skills required to manufacture promotional items that give your brand the marketing boost it needs at an effective cost. We work with the best product designers and merchandise manufacturers in the industry. We also partnered with the finest marketing strategist and experts just to give you the best marketing directions you need for your business.
Contact us to create your gift with a purchase or a promotional product for your next marketing campaign.