Procter & Gamble is a multinational consumer goods company headquartered in Cincinnati, Ohio, United States. The company was founded on October 31, 1837, by William Procter and James Gamble, both from the United Kingdom. It has operations in over 80 countries. Their products include cleaning agents and personal care products. From then on, they have stayed on top and remained ahead of their competitors as their net sales reached about 76.12 billion U.S Dollars by 2021.
In 2015, Head and Shoulders collaborated with the world-famous Football Club Barcelona (FCB) to increase brand awareness and product sales. This was an integrated marketing campaign that offered a free, 100% polyester towel gift-with-purchase to anyone who bought a Head and Shoulders product. The campaign was a huge success, with sales of Head and Shoulders products increasing significantly in China.
There are several reasons why this marketing campaign was so successful. Firstly, FCB is one of the most popular soccer clubs in the world, with a massive fan base. This gave Head and Shoulders access to a large number of potential customers. The 100% polyester towel gift-with-purchase on pack promotion was an attractive incentive that encouraged people to buy Head and Shoulders products. Overall, their marketing campaign was well-integrated into FCB's existing marketing efforts, which helped to create awareness of the collaboration.
Here are some tips:
1. Target market
To be successful at marketing, brands must understand who their audience is. They should then develop strategies that appeal to this particular group. For example, if you sell hair products like Head&Shoulders, you might find that men prefer certain styles over others. Your job would be to figure out which style appeals most to your male clientele and use that knowledge when creating new advertising campaigns. Moreover, because it sells in China, the campaign has its messaging cater to the Chinese language which sells more.
2. Co-Branding
Brands often sign licensing agreements with other popular franchises to utilize their content, endorse products or collaborate on new products. In this case, we can see how Head & Shoulders leverages on the massive fan base created by FCB, which targets mostly male consumers. This fits their target audience and allows Head & Shoulder's shampoo brand to increase its marketing efforts.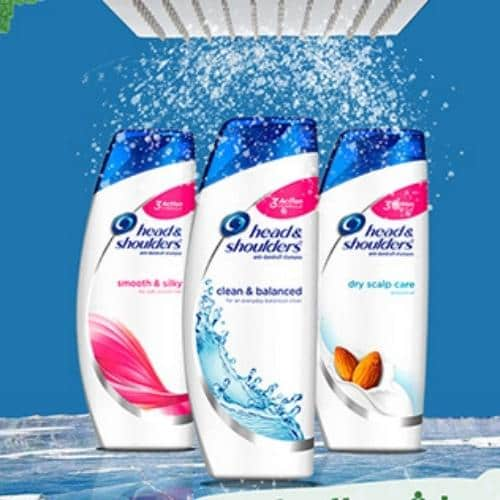 GWP
3.GWP is a powerful marketing tool that many companies have used successfully over the past few decades. It works because it encourages customers to purchase more than one item at once. Companies like Head & Shoulders understand this concept and have created a successful campaign using polyester towels as gifts. These towels are perfect for shampooing hair because they are soft and absorbent so they complement each other. Customers who receive these towels will associate them with their favorite shampoo and may end up buying additional bottles.
4.Colour
When it comes to branding, there's no question that colors play a huge role. In fact, studies have shown that the average person remembers up to 7,000 different colors. That means that when you choose a color for your company, you should make sure that it stands out for increased brand recognition.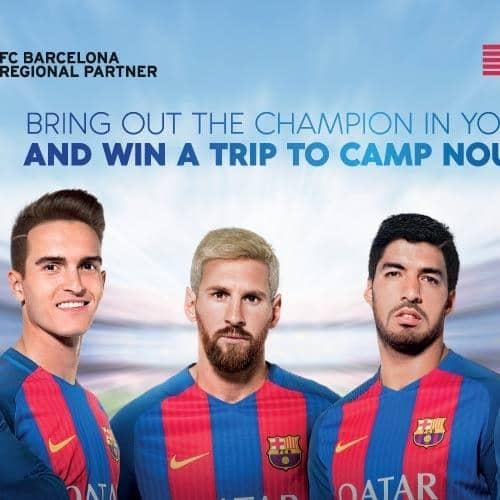 The trick is to find a color that works for your business and that makes sense for your target audience. For example, FCB and Head and Shoulders share blue. This makes sense for both of them as it boosts their brand awareness when they decided to integrate upon the same corporate colours.
Contact Us
Confused about what promotional item to choose? Or are you stuck on a marketing idea and don't know the way forward? Worry no more! We are here to guide you through every step of the way. Contact UCT(Asia) so we can help you create a marketing campaign to stay ahead of competitors and become as successful. We also have other blogs on related promotional products and such.