Located in Tequila, Sauza Tequila in Mexico is produced by Sauza Tequila Import Company. It's a spirit brand that has won several awards for its name.
The brand now belongs to Suntory
A glass rimmer alongside other promotional items is used by the brand to create exposure.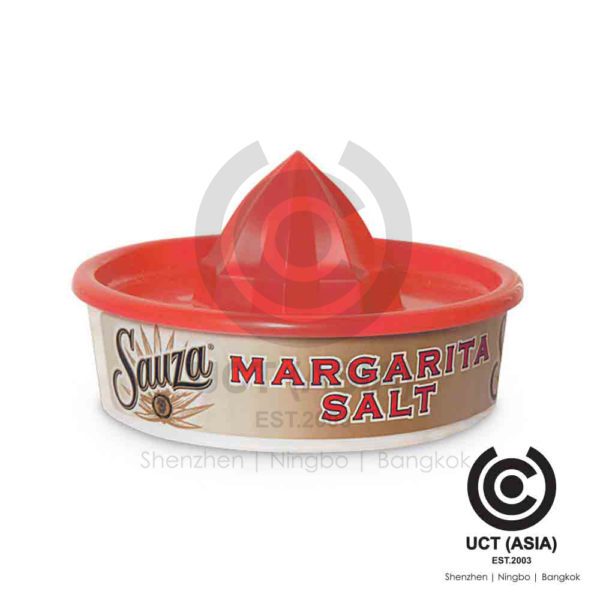 A glass rimmer is a rounded bowl, although shallow but loaded with sugar, salt or drinks. Some rimmer design gives room for salt, sugar and drinks; likewise, some are only salt simmer.
It's also called salt or sugar rimmers. It's a bar accessory borrowed to apply salt or sugar to a glass rim. It's great for cocktails of any type.
Bartenders who are creative with the act and flavor of margaritas know its importance. It has one or more bowls that look like a disc. Since bartenders need to make cocktails, it is a perfect promotion item in bars. Several sweet and sour shots, even old long drinks, can benefit from good rimming. Therefore getting a branded rimming is something you should consider for your brand by contacting us. It's a buying trend that is nice and hot.
A good promotion item must have good use so that when it's been used often, the message the item is carrying sticks to the user's mind. Having a slogan or logo like the Sauza glass rimming at a low cost is an effective market strategy compared to news, TV and any other media outlets.
Brand awareness is the main purpose of promotional items. So the item is a physical product that can be seen and touched. A brand doesn't need to stress too much to pass down its intended information. The Sauza glass rimmer has the brand name printed on it.
It has long-term usage, so when given a promotion gift, customers find it valuable.
Promotional Product: Why a Glass Rimmer?
• Custom design
The glass rimmer can be customized to your taste to fit your brand feel. It's a premium product that has your brand logo displayed boldly. A custom design promotional item makes your business stand out
• Acceptable gift with purchase
Champagne and other drink lovers would love a gift like this, so you cannot underestimate the exposure a glass rimmer will give you, even among bartenders. It's an item that strengthens purchase value. Whether it's salt or sugar needed to change the flavor of your drink, what comes to mind is a rimmer. The Sauza company is conscious of it; therefore, regardless of whether your brand is just starting or growing, you also need to be aware of this.
• Encourages conversation
It's a product used in social gatherings, and word of mouth can help your brand because users of the product may drop comments and opinions about your brand or even to the extent of doing a free advertisement for your product in their conversation. If your product is high quality, it guarantees you a positive review.
Conclusion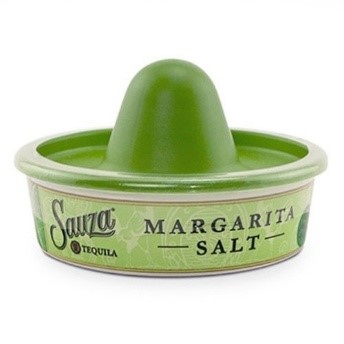 Brands don't joke with recognition because it can increase sales. A rimmer like the Sauza glass rimmer is a perfect item that can improve your brand deserved awareness.
Contact us today for a design like this that will integrate your logo and ensure your earn the benefit of using a valuable promotional product.