Promotional Standee is a great marketing tool that can help the brand connect with customers. The standees are very well done, and they portray the brand in a very positive light. As a result, customers will be more likely to engage with the brand. The promotional standee is a great way for VietJet to optimize their brand. By having their air stewardess and a Vietnamese in cultured traditionally costumes, customers are more likely to trust and connect with the airline. This can help to boost sales and encourage customer loyalty.
Why you should consider using Promotional Standees
One of the benefits of using promotional standees is that they draw attention from customers. By having a large, visually appealing display, customers are more likely to take notice. This can help to increase brand awareness and encourage customers to learn more about the product or service. Promotional standees are an effective way to market to customers and can help to boost sales.
Promotional standees can be a very effective way to convey a message to customers and to educate them about the brand. By having a clear and concise message, customers will be able to understand the brand and what it has to offer.
There are many various materials used that are cheap and effective in order for the marketing team to save on Promotional Standees. For example, if a company is looking for a more sophisticated look, they can use premium materials such as acrylic. Promotional standees can also be printed on both sides so that customers can see the message from all angles.
Custom Standups
Being able to customize your cardboard standups is another advantage that they have. You can add your company logo, slogan, or any other type of information that you want to include. This can help to make your brand more recognizable and can help customers to remember your company.
You can also choose the size, shape, and color of your promotional standee. This allows you to create a unique display that will stand out from the rest.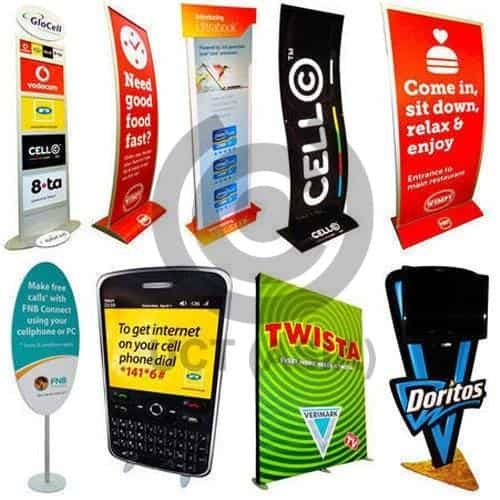 You can use Promotional Standees in a variety of ways. They can be placed in front of stores, at trade shows, or anywhere else that customers are likely to see them. They can be located outdoors such as at Parks, beaches, or any other public place. On the other hand, other digital standees can also be used in-store locations such as malls, supermarkets, or any other type of retail store.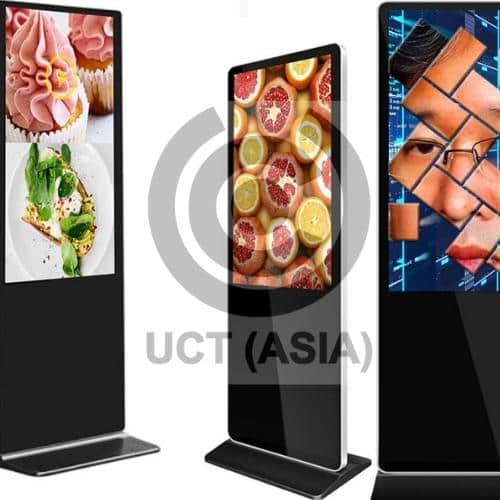 Contact UCT(Asia) for more ideas in your next promotional campaign
If you want to optimize your display design and improve market visibility and outreach at an affordable cost, then you should consider promotional standees as once of the viable choices. 
With several years of experience in FMCG industry product sourcing, UCT(Asia) is well versed in the various techniques and skills required to manufacture promotional items that give your brand the marketing boost it needs at an effective cost. We work with the best product designers and merchandise manufacturers in the industry.
Our products can be customized according to your preferences and if you would like to consult with one of our professionals,drop us an enquiry and contact us today.