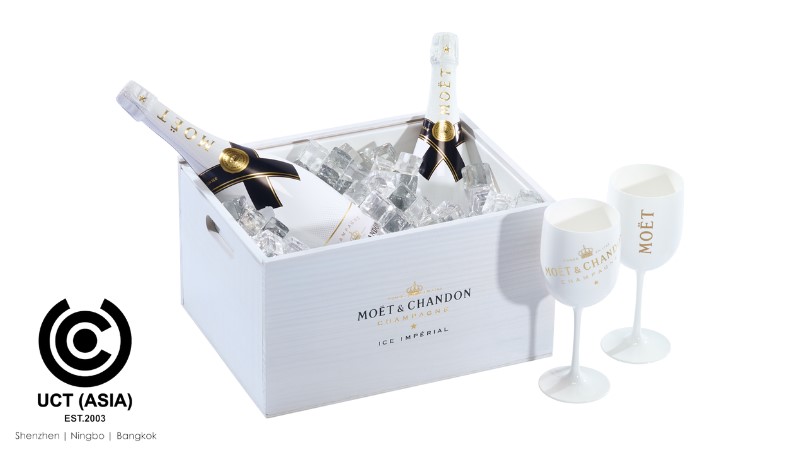 The well-known brand of fine champagne, Moet & Chandon, has over 30 million bottles produced annually. It is the world's largest producer of champagne. This popularity has given the French wine finery a sizable fan base.
The Moet & Chandon festival cooler set is designed to keep the champagne cool. The cooler is stylishly and elegantly designed with mainly outdoor celebrations in mind.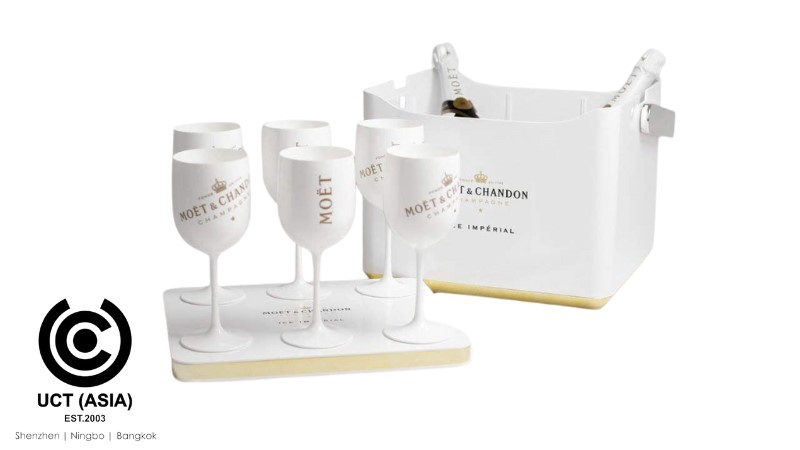 The Moet & Chandon Festival Cooler Set
The festival cooler set is eye-catching, portable, and ideal for all celebrations.
It can perfectly fit two bottles of Moet & Chandon Champagne and six iced imperial glasses.
It comes in three different colors white, silver and gold.
The festival cooler set allows consumers to enjoy champagne in its best form by chilling the drink.
The Marketing Secret Behind Moet & Chandon Festival Cooler in France.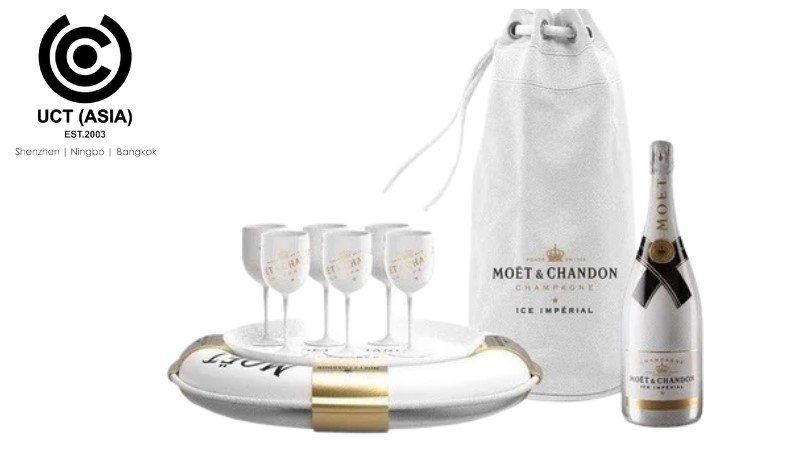 France is a temperate region; an average French person drinks 2 to 3 glasses of wine daily. Moet & Chandon realizes that the best way to ensure that consumers can enjoy their champagne with perfect taste is by providing a portable cooler set.
1. Brand Visibility
The conspicuous imprint of Moet & Chandon on the cooler creates brand awareness. A person's ability to recognize or remember a brand is central to their decision to buy. The cooler is easy to spot anywhere, thereby increasing the brand's exposure after every use.
2. Innovation:
A cooler in a temperate region where people like to drink is a creative idea. It provides a get-to-go pack on a sunny day. It shows that Moet & Chandon has the interests of their consumers at heart.
It promotes the Moet & Chandon brand of champagne, giving it an edge over its numerous competitors. It also creates a positive identity for the brand as a brand that is committed to serving its customers best.
3. Versatility:
The festival cooler set is perfect for indoor and outdoor occasions, picnics, friends and family gatherings, and all high-end parties.
The stylish appearance of the cooler spells luxury and class, both of which define the brand. It also reflects the positive identity of the brand.
4. Advantage over competitors
Branded products are an old and unique way of bonding with old customers and attracting new ones. The Moet & Chandon festival cooler set does precisely that. It allows the brand to stand out from its adversaries.
Conclusion
The Moet & Chandon festival cooler is one of the most innovative ideas for a successful marketing campaign. It shows that luxury brands are committed to their current consumers and prospects. This helps to gain consumers' trust by keeping old customers and winning prospects.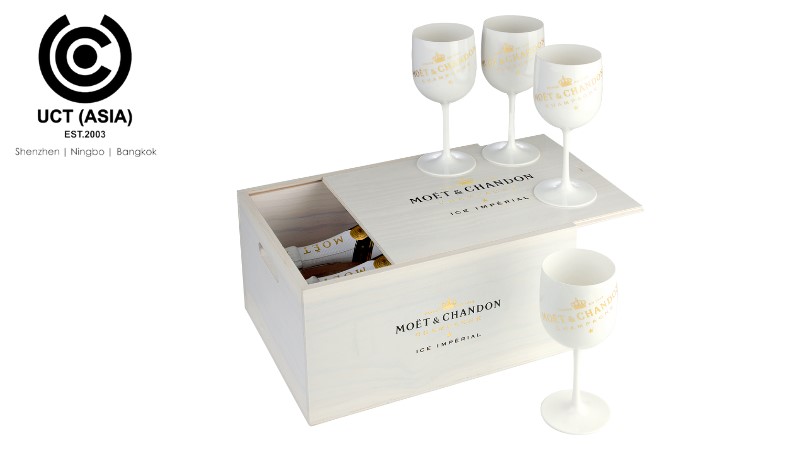 How can we at UCT (Asia) Help?
We at UCT (Asia) have years of experience in the beverage and spirits sector. We are well versed in the various techniques and expertise required to create promotional items that win your brand a broad audience.
Our team comprises the best marketing strategists and professionals, enabling us to guide you to make an informed decision on your marketing campaigns.
Contact us today!