A custom Jack In The Box can be a unique promotional product for your business. Here are six ways it can be used to market your brand:
1. Give them away as freebies at trade shows and conventions.
2. Use them as part of a customer loyalty program.
3. Hand them out to employees as rewards for a job well done.
4. Set them up as contest prizes.
5. Sell them in your gift shop or online store.
6. Send them as gifts to clients and customers
Maximum brand exposure
So, how do these custom jack in the boxes hype up your consumer's interest and make them want to buy? A fun promo product like this can be fully customized and used for different purposes.
The excitement of this product comes in its animated performance. When you work a custom jack in the box, the character pops out and gives you a surprise.
So, the next time you're looking to gift your employees or clients an interesting gift, consider a custom jack in the box. We also have others which you can check out here.
The key to producing custom promotional products is that it has to match your brand identity and its USP. If you want to stand out in the market, then your packaging and the product itself has to align with your company logo and brand name.
How can the custom jack-in-the-box be used for promotion?
1.Retail merchandise
Custom jack in the boxes make great retail merchandise. They are fun and unique, and they can be used to promote your brand in a variety of ways. For example, you can sell them in your gift shop or online store, or use them as contest prizes or rewards for employees. They are also perfect for trade shows and conventions, where they can be given away as freebies to attendees.
2.Free GWP
When you purchase any item from a store, there is usually the option to add on a free gift with your purchase. This is a great way to get customers to spend more money at your store, and custom jack in the boxes make perfect free gifts.
3.Giveaways
You can give it as free giveaways by competition entry, cinema ticket purchase,or in-store packs. By offering these free giveaways,customers will have an incentive to re visit your brand again in the future.
4.Corporate gift
Custom jack in the boxes can be used as corporate gifts to promote a company or product. They can be customized with the company's logo and colors, and can be filled with promotional materials such as brochures, business cards, and coupons. They can also be used to Thank customers or employees for their business or service.
Moreover, the personalized touch you provide in these can be a good long-lasting impression for your clients in the future.
5.Decor
Custom jack in the boxes can also be used as office decorations. They can be placed on desks or in conference rooms to add a bit of fun and whimsy to the space. They can also be used as props in photo shoots or social media posts.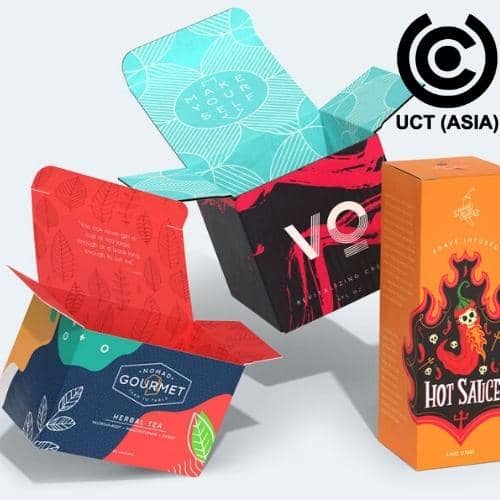 Get in touch with UCT(Asia)
We are aware of the challenges and difficulties one may have to find a good promotional product which fit their business. At UCT(Asia), we provide corporate gifts, retail merchandise, POS display, on pack promotions and other customized products such as the custom jack-in-the-box. So, get your hands on one today and contact us!
We work with the best product designers and merchandise manufacturers in the industry. We also partnered with the finest marketing strategist and experts just to give you the best marketing directions you need for your business.