Moet and Chandon never disappoints when it comes to branding and packaging. Once again, they have outperformed other brands on the promotional drink cooler bag that caught our attention in Florida, United States. In addition to its charming design, the general packaging and material quality are of high caliber.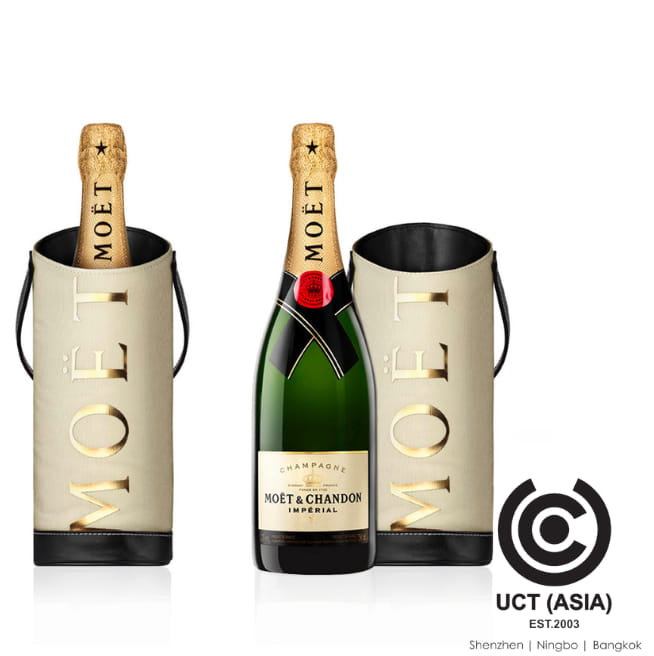 UCT thought of this merchandise as an exceptional product that offers value to consumers, as well as, serves as an adequate marketing tool for the brand. Hence, the love for the promotional merchandise. Now, let's both look at the benefits of this promotional merchandise and the reasons for you to love it too.
Reach out to our team today and let's get your next marketing campaign rolling!
Why Do We Love This Moet And Chandon Promotional Cooler Bag?
● 1. Exceptional
It is rare to find companies that get innovative with their products. This not only creates more loyalty to the brand but also boosts self-promotion. It's an amazing attribute to be able to pull out of the crowd, stand out from other typical brands and be unique. Unlike most liquor brands that use the popular promotional items to promote their brands, Moet and Chandon got distinctive with this drink cooler bag. This is an assured item to get your customers' loyalty and trust for a long time.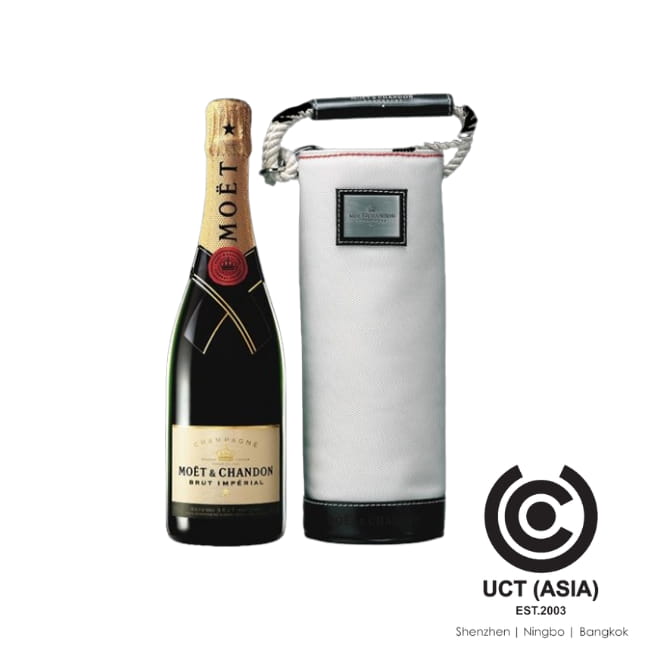 ● 2. Functionality
The promotional cooler bag is such an ingenious item that serves a great function in our daily lives. A high percentage of liquor consumers prefer to take their drinks chilled but they might not have absolute control over getting that satisfaction every time. The promotional cooler bag helps to maintain the chillness of their drinks for a prolonged period of time. Consumers will definitely love this product as it helps to solve one of their problems. It is a go-to product for people that love to have family periods together outside their homes, it can be used to keep the drinks cooler while having fun.
● 3. Innovative Design
In addition to all the amazing features of this item, its simplistic and standard design does not fail to stand out. Moet and Chandon did a good job in laying out their brand's identity vividly on the drink cooler. This helps to boost visibility as it would definitely hook the attention of customers. Its innovative design would never fail in inducing the interest of new customers, a good design creates curiosity in consumers. They subconsciously get the courage to give the product a try.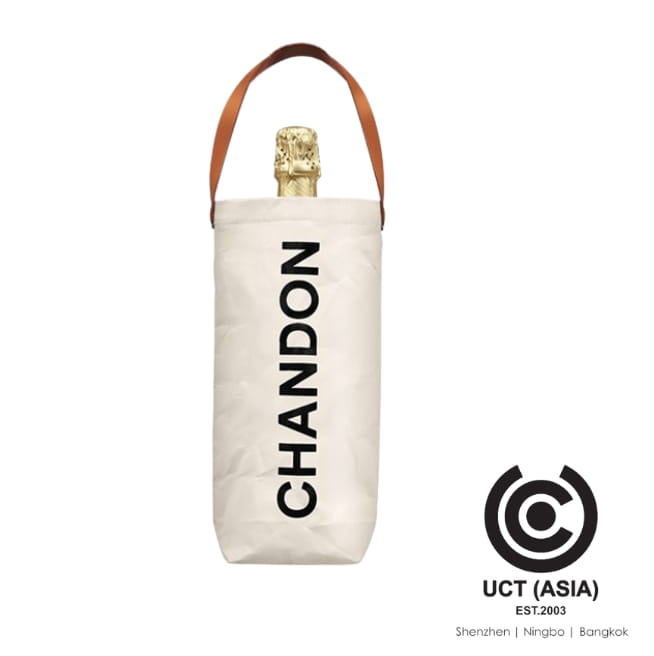 ● 4. Premium Quality
Moet and Chandon cooler bag is made of an ever-lasting material that is durable and can withstand stress for a long period of time. Its thickness and firmness give an assurance of durability. This means that users would use them for a long time and more visibility is given to your brand. Also, the continuous visibility of your brand's logo increases the level of trust in your brand.
Wrapping It Up,
Moet and Chandon made a wise decision in choosing this product as their promotional item. The branded cooler bag gives your brand the opportunity to get customers' trust and loyalty. It also helps in gaining the attention of people that are yet to purchase your products, thereby, boosting new lead generation. Most importantly, it provides a long-term brand exposure and promotes a positive client-customer relationship, which in turn, boosts old customer retention.
With several years of experience in the Beverage and Spirit sector, UCT(Asia) is familiar with the various techniques and skills required to manufacture promotional items that give your brand the marketing boost it needs, at an effective cost. We work with the best product designers and merchandise manufacturers in the industry.
Contact us for your branded drinks cooler bag today.