Point of sales display of a product goes a long way in determining how well the product sells. Most industrious and profitable companies have achieved their various heights of success by realizing this. The perception of a product by a qualified customer or a non-converted consumer predetermines what sort of decision will be made on the purchase of the product. This can either be a positive or negative decision.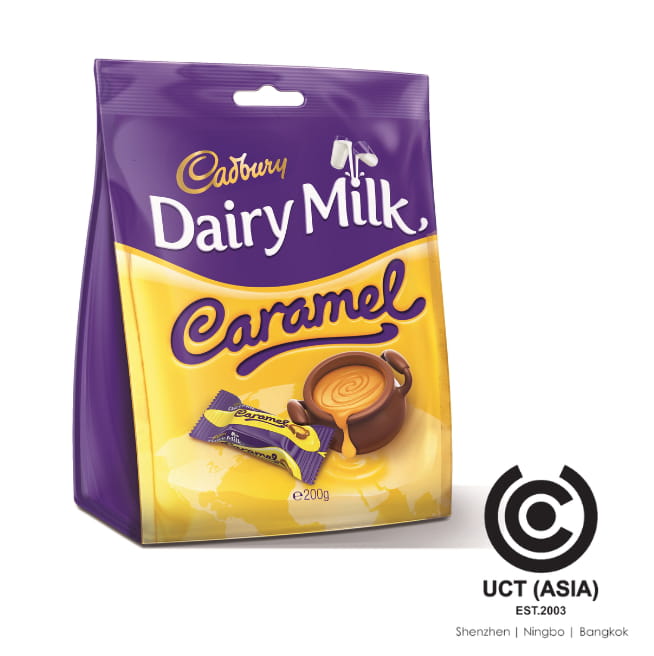 One of the largest confectionary companies founded In the UK, Cadbury, has decided to boost its brand's promotion by repackaging its dairy milk product. Cadbury launched its brand with the production of teas, coffee, and liquid chocolate in the 1880s which later got promoted to the production of milk chocolate bars. Currently, the brand is known to produce a variety of candies such as Milk Tray, Fruit and Nut, Flake and Crunchie which are all loved by children.
The unique bars of chocolate were made with delicious and well-researched ingredients that have made each of them stand out with their unique irrevocably savoring taste. One limitation attributed to these bars is their small size and short duration of consumption. Being a chocolate lover or someone who loves to feel the sumptuous taste of chocolate on his/her taste buds once in a while, one would often tend to finish these bars earlier than expected. I'm sure we've all been in situations where we wished that the chocolate bar never got finished.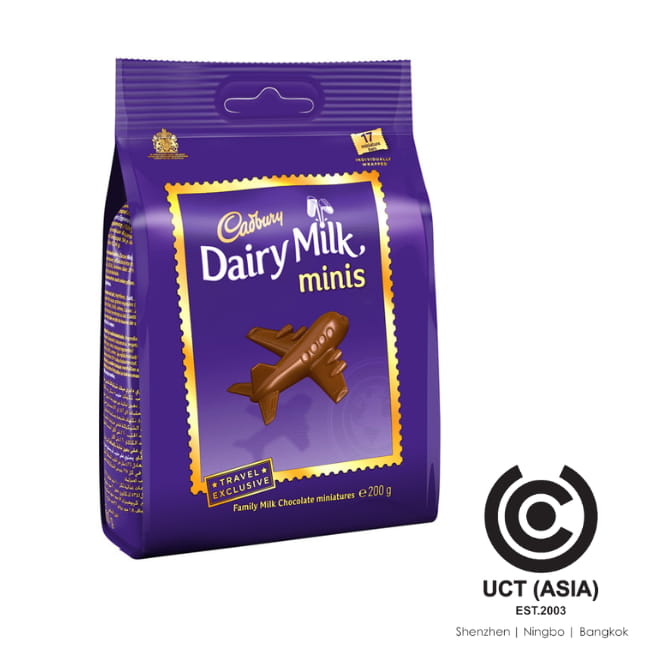 Cadbury took its time to study its consumers and their pain points with respect to its products. They asked questions such as "How do we improve the satisfaction of our customers?", "How do we attract new customers?" and "How do we make our customers more excited about our products?". Then, they came up with the production of the Cadbury Dairy Milk Chunks Bag which encompasses 17 pieces of square-shaped slices of the delicious milk chocolate. Not only was it designed to increase the duration of consumption but also to make life easier for customers by enclosing the chocolate in a portable and travel bag format.
Importance Of This New Packaging To Cadbury
Great designs attract new customers – One cannot be surprised that the new packaging of the Cadbury Dairy milk marvels the minds of both old and new consumers. Not withholding the fact that it gives the brand a great opportunity to stand out from other confectionary brands in the market. Consumers want new things, they want to gain new experiences and that is what the rebranded Dairy Milk chunks bag provides. Most importantly, the new design of the improved product helps Cadbury's promotion as a brand.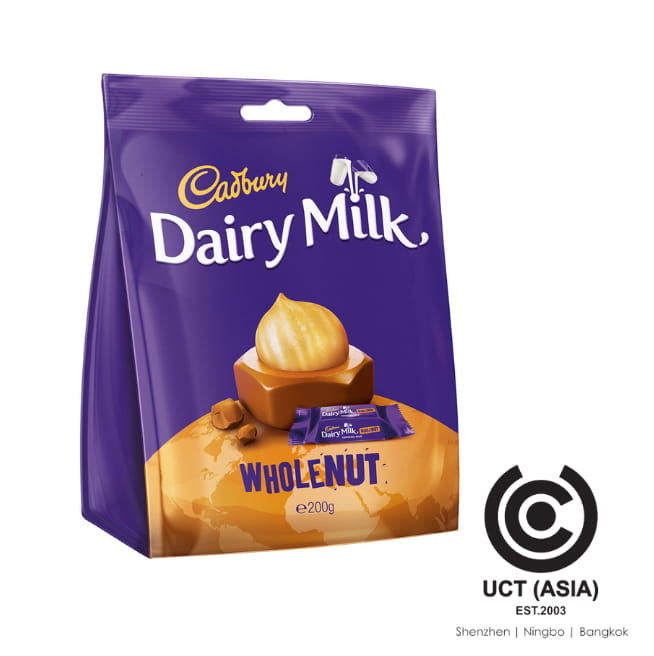 Increases Sales Revenue – People who love to travel will most likely purchase this product over other confectionary products because it serves multiple functions at the same time. Not only will they get to feel the delicious taste of milk chunks in their mouths and quench the feeling of hunger but also gives them the opportunity to save more space in their traveling packs while getting snacks for loved ones.
How Can UCT (Asia) Help?
With several years of experience in the FMCG industry, UCT(Asia) is well versed in the various techniques and skills required to manufacture promotional items that give your brand the marketing boost it needs at an effective cost. We work with the best product designers and merchandise manufacturers in the industry. We also partnered with the finest marketing strategist and experts just to give you the best marketing directions you need for your business.
Contact us to rebrand your products today.