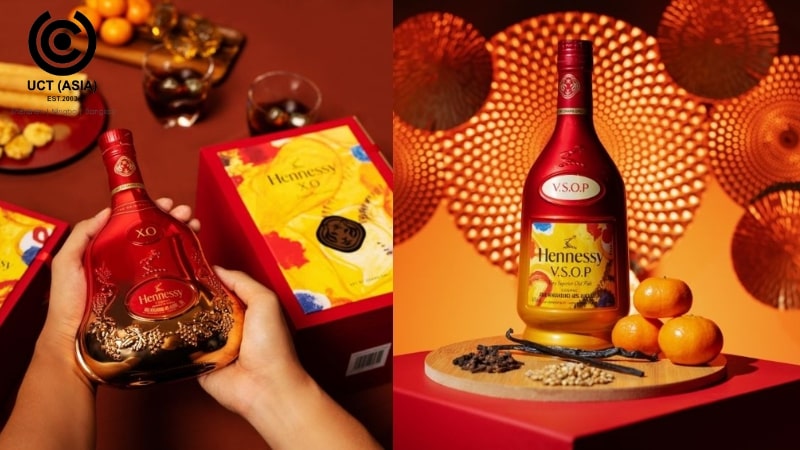 A drink gift packaging housing a promotional product is like the outer part of a building primarily designed to draw the attention of possible buyers or even passersby.
Hennessy is a top French manufacturer of cognac. It is a member of the "big four" cognac houses that make a combined 85% of the world's cognac. Known for its transparency, the brand is widely reputable for the way its liquor boxes are designed using materials like wood.
Recently, our team spotted Hennessy's gift pack which very much got our attention due to its attractive exterior features.
5 Amazing Lessons We Love About Hennessy Gift Packaging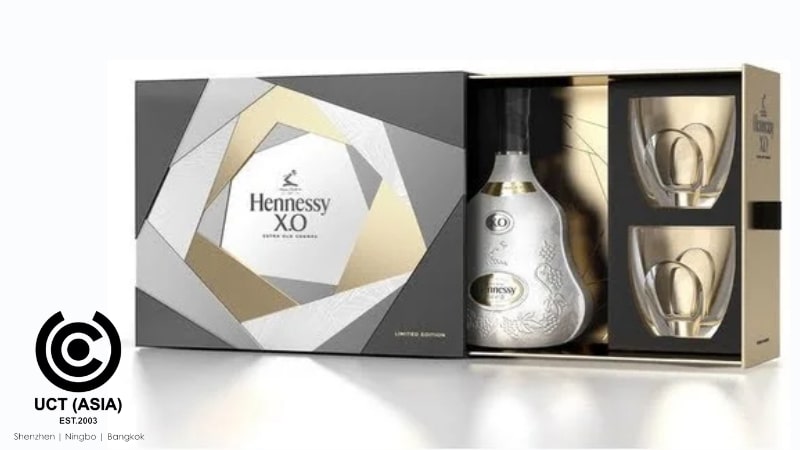 Showing appreciation to your clients is a major aspect of establishing a wonderful relationship with them. Although there are different methods to achieve this, only a few are as impactful as promotional gift packs.
So, without delay, here are 5 interesting lessons we gathered about Hennessey's gift packaging.
1. Creates a factor of surprise
Generally, when in a celebratory mood, people like to share their drinks with family and friends. So they naturally would want others to experience the same surprise they got from the gift packaging. This would compel others to patronize your brand.
2. It guarantees continuous relevance
Receiving a customized gift box from your favorite liquor brand is a special feeling. This is because, with the branded gift pack, you'll never go wrong with giving drinks as a gift.
Let's say you want to give someone a bottle of Hennessy cognac. Instead of casually presenting them with just the bottle, you can house the drink in a customized gift pack and hand it over. This effectively makes the gift look more expensive and presentable.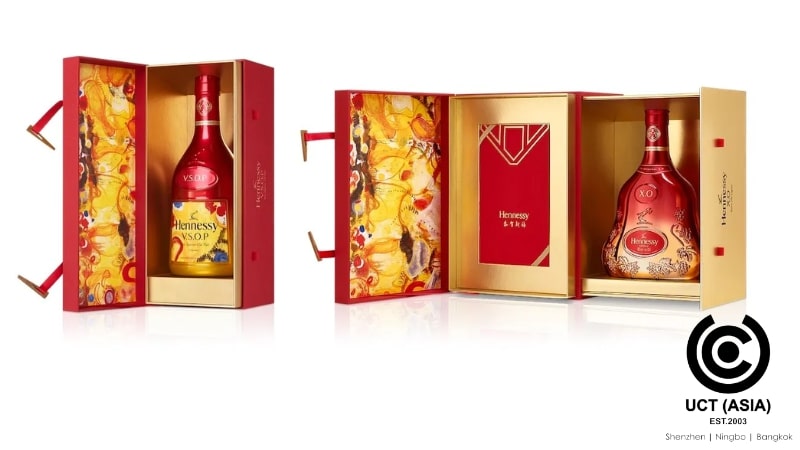 Furthermore, the gift pack is multi-purpose as it can be used several other times and for different purposes.
3. Mirrors your brand's identity
Promotional gift packs are given to valued customers as a show of appreciation for their loyalty or for significant holidays and anniversaries. However, you must find ways to make the gift packs reflect how you want your brand to be perceived.
Using the promotional gift pack the right way could portray your brand as unique and outstanding.
4. It is ready for display
Seeing this Hennessy Gift packaging in China would immediately make you picture how it would look in your home. The gift box packaging would be perfect for most house decor.
This is valuable because it means the product wouldn't be easily ignored.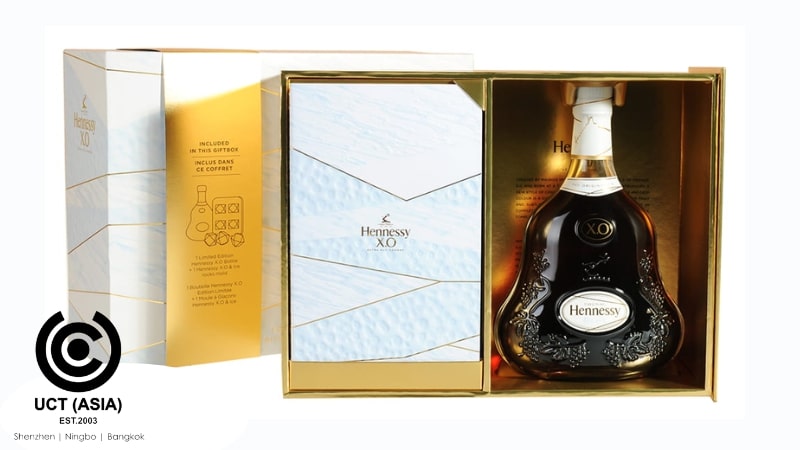 5. It is gift-ready
Gift box packaging is often used as party presents. Hence, it should always be gift-ready. Hennessy made sure to use materials that will make it easy for customers to take anywhere.
Consequently, this makes it easy for people and helps to develop brand loyalty.
Conclusively,
If you seek to promote your brand through promotional gift boxes and presents, then get in touch with us immediately.
UCT (Asia) is well equipped to help you promote your brand with amazing and effective gift packaging. Furthermore, we are vastly experienced in manufacturing promotional merchandise and providing lasting marketing solutions for your business.
Contact us today to get started.