Rexona partook in the use of gifting customers promotional merchandise with every men antiperspirant deodorant purchased. The marketing strategy of giving promotional gifts with every purchase made has proved to be an effective mechanism of marketing. It is a sensible approach to selling your brand and your products. In this particular campaign, Rexona gets to sell their newly launched antiperspirant deodorant while also selling their brands to customers – getting customers to trust their brand more.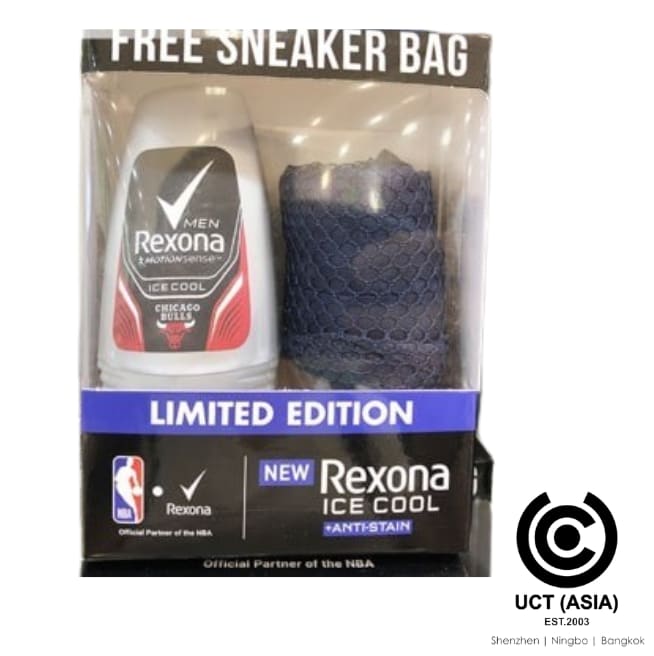 Rexona's gift with purchase stands out to UCT(Asia) because of its exceptional features. It is very rare to find companies that utilize promotional shoe bags to maximize their marketing and sales. However, UCT partners with the best manufacturers and distributors in Asia, and therefore, producing the exclusive promotional shoe bag wasn't a tacky task.
So, reach out to us today, and let's get your next marketing campaign started!
Why This Promotional Shoe Bag Will Make You Exceptional
Portability – Customers love items that are useful for them. The promotional shoe bag is portable and can be used for different functions and purposes.
Durability – Asides from being portable, it is also durable. In fact, it is one of the most durable promotional items ever produced. Utilizing items that tend to last longer with customers promotes marketing better.
Design – The importance of a good design should never be overrated. It is a known fact that great designs attract great customers. The promotional shoe bag allows you to brand your company better. It also provides better visibility to your company's logo.
Distinctive Feature – As explained above, it is a distinctive promotional item that would get customers more excited and eager to use it. In addition to its durable material and quality, the chances of it being used in the home for a longer duration of time are greatly increased, thus, giving your brand a long time of awareness and visibility.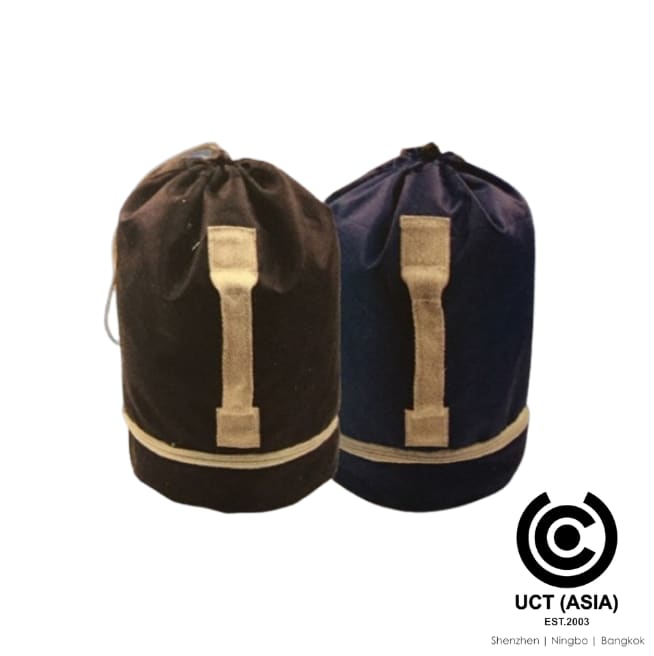 Finally, Why Should You Choose This Promotional Shoe?
You Gain Customers' Trust – Gaining customers' trust comes in handy for retaining customers. You don't want to create campaigns that convince customers to buy your product once, but you should attain customers that trust your brand enough to purchase your brand continuously. Giving out a promotional shoe bag with a certain purchase made will not just boost your sales maximally but also helps to imprint your brand logo and values on customers' minds.
Long-term Visibility – Utilizing a branded/promotional shoe bag in your next marketing campaign gives your company the benefit of gaining long-term awareness. Wearing shoes is a necessary, if not compulsory, part of an outfit. Meaning that the promotional shoe bag will be used in the homes for a long duration of time.
New Customer Retention – People sighting your classic brand design for the first time are eager to make more inquiries about your bag and how they can also get their free shoe bag. Even if the campaign is ended, they are hopeful for the next campaign and the free promotional gift they'd get lucky to win.
So, are you finally ready to stand out from your competitors? Or do you want to create an emotional connection with your customers with our durable promotional products?
Contact us today to create your gift with a purchase campaign.