Remember the olden days when we used to derive joy in playing with toys, be it a duck model toy or a beautiful human model, or even Car model toys? You should still be able to feel the level of great joy that is attributed to those moments. Studies have shown that the early involvement of children helps in the early development of cognitive, psycho-social, social skills, and even linguistic skills. You can never go wrong with branded Models in marketing your company.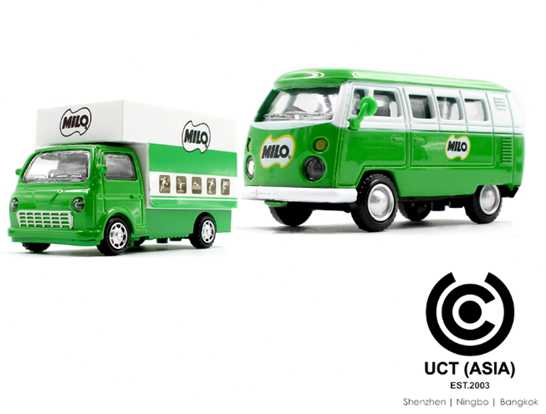 UCT(Asia) had a brainstorming moment to critically analyze the marketing benefits of Milo's branded car model before beginning its production and distribution. Milo is a famous brand known to produce nutritional food products that are extremely consumed and loved by both children and adults. The optimization of the branded car model by Milo is a sustainable means of marketing as it yields so much profit and other benefitting results.
Message us today and let's get your next marketing campaign analyzed and started!
What Makes Milo Branded Car Model On Point For Sales?
Provides An Exclusive And Impactful Brand Promotion – The branded car model provides an exclusive means of marketing your brand in a way that no other promotional product can. Branded models that children can play with in the home and create fun moments with are great tools to boost brand promotion.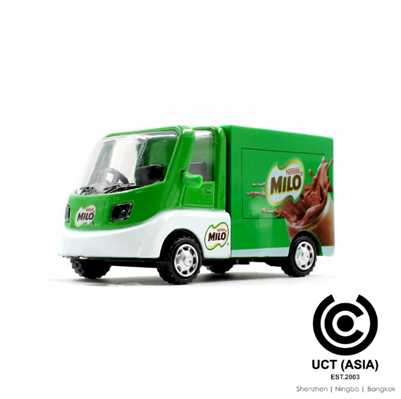 Also, this amazing branded car can help your brand create an emotional connection with families and this is because their kids would have warmed up to playing with your promotional car merchandise. Consumers would be more prompted to purchase Milo products due to the continuous sight of milo's car merchandise in their homes.
Provides An Enormous Brand Awareness – Brand awareness is sought after by many marketing schemes and companies. The branded car merchandise help to enormously gain awareness as the truck model is continuously moved around in the house by kids.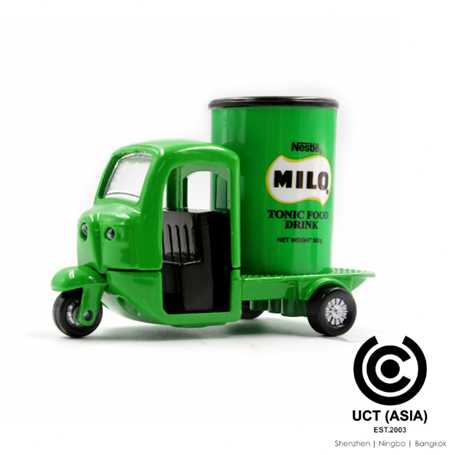 Also, kids tend to show their favorite people the new toys they just got, the same narrative is applied here. Kids may end up showing their playmates the truck model merchandise, thereby creating more awareness about your brand. Playmates may also end up telling their parents to get the exact product for them. This is a good move for business as sales revenue is increased.
Extensive Opportunity For Customization – Cars come in different models, designs, and colors. The branded car model gives you and your brand the opportunity to vividly customize your promotional truck merchandise in alignment with your brand's core values. Depending on whatever material you decide to work with, be it a plastic material, wooden material, or metal material, it'll still come out well.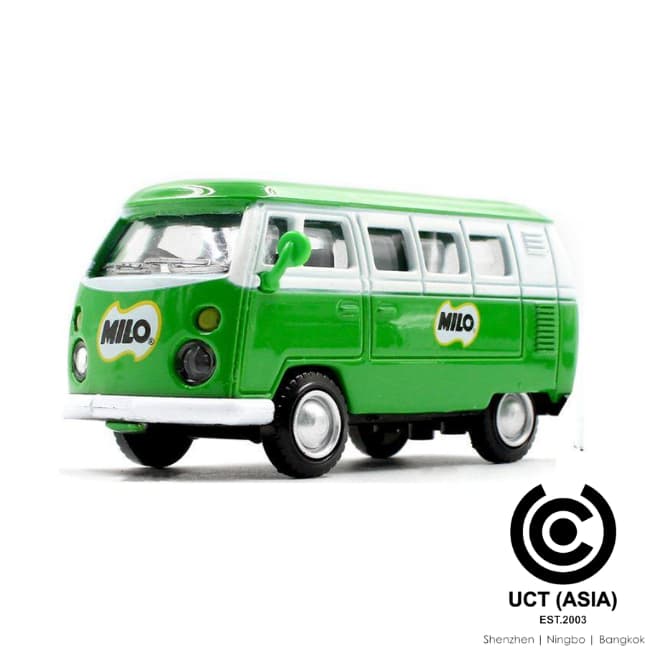 Also, there are various structural designs of cars you can choose from. The branded truck merchandise gives you the freedom to decide a lot of factors in terms of your campaign, material, design, structure, and model.
How Can UCT Asia Help?
Confused about what promotional item to choose? Or are you stuck on a marketing idea and don't know the way forward?
With several years of experience in the FMCG industry, UCT(Asia)is familiar with the various techniques and skills required to manufacture promotional items that give your brand the marketing boost it needs at an effective cost. We work with the best product designers and merchandise manufacturers in the industry.
Contact us for your branded promotional mug today.