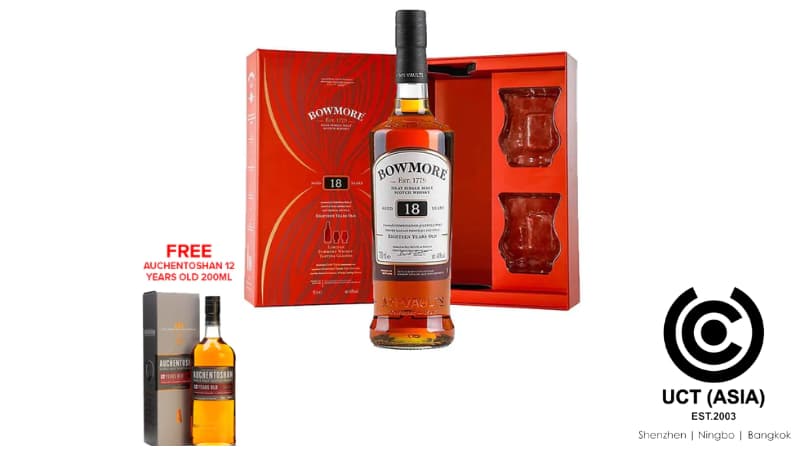 Everyone loves to get exciting deals when they purchase their favorite alcoholic drink. So, treating your customers with a special promotional gift set is a great way to grab their attention and boost sales. For this reason, it is important to promote your brand by incorporating an item that complements your main selling product.
Benefits Of Replicating This Customised Alcohol Gift Set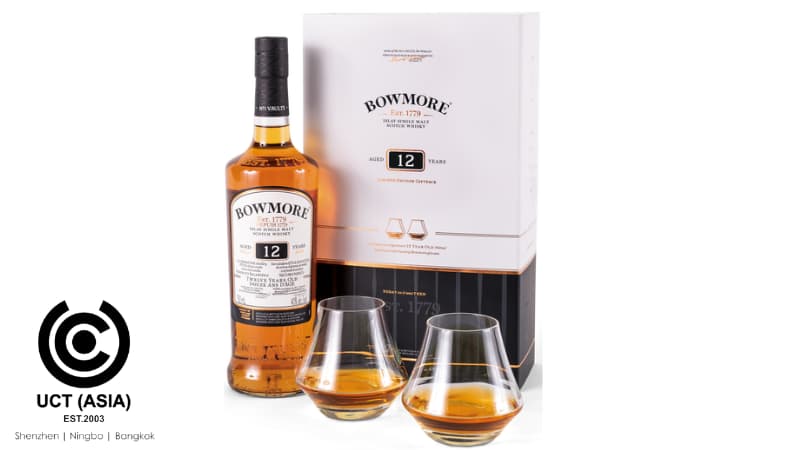 Bowmore Whisky, a Scottish distillery established in 1779 took its marketing game a notch up with this alcohol gift set aimed at expanding its brand and building a relationship with its customers.
Let's take a closer look at this amazing customised alcohol gift set by Bowmore Whisky, taking you through 4 reasons why we love it.
1. Increases Sales
The main reason for marketing is to boost your sales. This can be achieved by employing customised alcohol gift sets like Bowmore. A gift set will ensure that shoppers get a feel of your product and if your offer impresses them, then they'll be inclined to come back for more.
As a result, you'll likely record more sales and gain more recognition.
2. Enhances Brand Awareness
As a brand, your goal is to reach as many people as possible and have them recognize your brand through your logo and colour. To achieve this, branded gift sets serve as vehicles in which your brand rides on to broad recognition.
With your logo, name, and message, etched on your gifts, your brand will be visible to your customers and other people they interact with every day. The longer this gift set stays with them, the broader your brand gets recognised.
3. Free Complementary Glassware
This Bowmore Whisky gift set is without a doubt an excellent complementary gift for lovers of whisky. The gift set comes with a glass to enjoy their favourite liquor inside the set, or even any other drink.
Indeed, drink lovers, more than anyone else, will appreciate this gift as they're valuable and they'd be willing to pay to get it.
4. Maintain Customer Loyalty
Indeed, customers are crucial to the growth of any brand. You want to get new ones, hence your promotions. But you also want to maintain the loyalty of your existing customers. This is where branded gift sets come in, as they're important in your quest to promote customer loyalty.
Replicating this customised gift set by Bowmore will likely help you maintain a great relationship with your customers.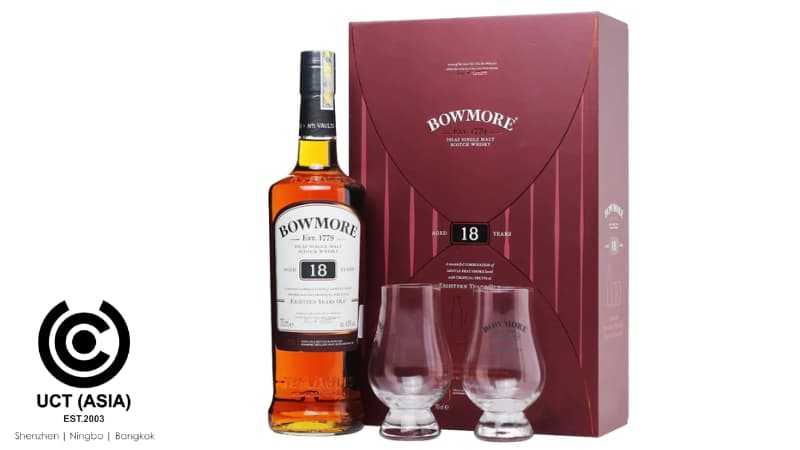 In Conclusion,
If you seek to promote your brand through promotional gift sets and presents, then get in touch with us at UCT (Asia) to know more about how we can help your brand through the use of creatively designed gift sets and branded promotional products.
We work with the best product designers to help you create unique marketing gift ideas capable of giving your brand the marketing boost it needs. We also have a team of creative marketing strategists and experts capable of assisting you to make the best marketing decisions.
Contact us today to get started.