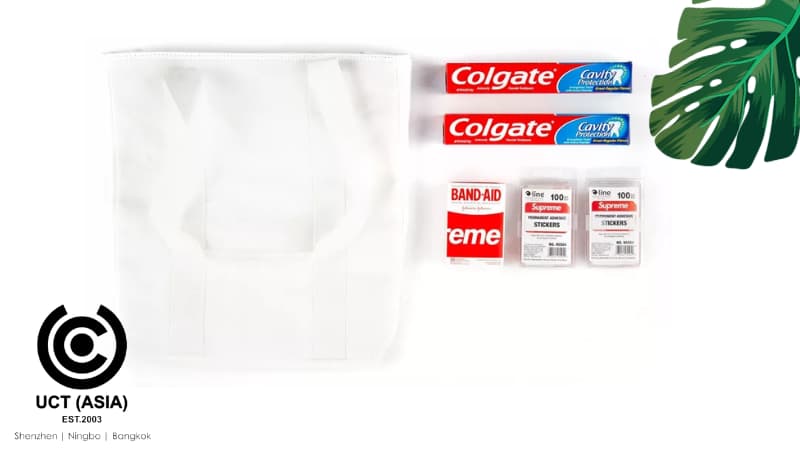 All brands work tirelessly to improve their marketing strategies in different ways. From online marketing to outdoor advertisements, these brands are doing their best to raise their efforts. However, one form of marketing that's popularly utilized is the use of promotional products offered to customers.
Thus, this article focuses on the UCT (Asia) featured Colgate's on-pack promotional tote bag and what makes it impressive.
With the high level of competition in the oral health industry, Colgate, an American-based brand of oral health products ramped up its marketing efforts to maintain its customers as well as attract new ones.
Colgate recently introduced this on-pack promotional tote bag in Hong Kong. Shoppers will get an on-pack promotional tote bag when they buy 3 150g tubes of Colgate's toothpaste.
So What Makes This Promotional Campaign Impressive?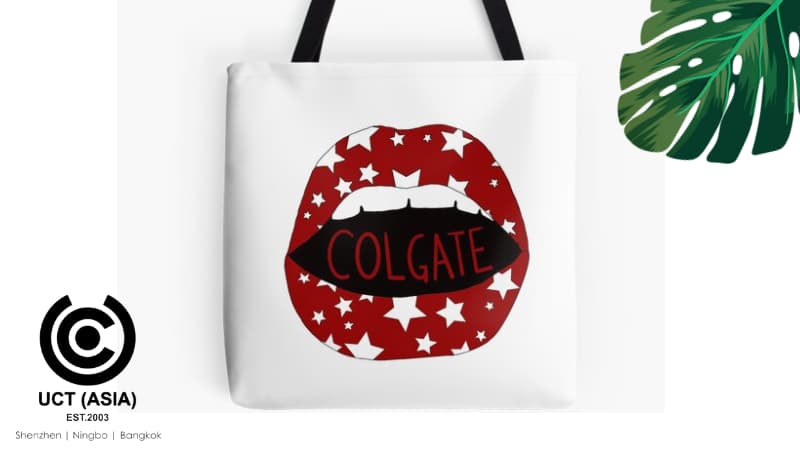 Colgate in this on-pack promotion tries to influence customers' purchasing decisions and also entices them by offering a free branded bag. Here, however, are 4 things that make this on-pack promotion impressive.
1. Increases Brand Recognition
As a brand, using tote bags as promotional items offer you the equivalent of a mobile billboard! Not only are they stylish, but they're also useful, reusable, and ideal for your customers' daily shopping activities. This ensures they're often used in public places where other people can see your logo and brand name, significantly boosting your brand recognition.
Also, depending on your target market, you can create exciting and captivating tote bag designs that will put your brand in the spotlight.
2. Generally Appealing
Unlike some promotional products, tote bags are exceptional for their great appeal. They're not specific to any gender, age, or group, which means you can create a perfect design without worrying about not including a specific demographic. You can rest assured that anyone who receives your bag will be appreciative of it because they'll use the product.
3. Builds Customer Loyalty
To keep your loyal customers and attract new ones, you need to be offering more than just your products and services. How do you do that? By adding value to your customers through promotional products.
Branded tote bags are one of the most ideal choices of promotional product any brand can use, as it gives you a cutting-edge over your competitors and helps you gain your customers' loyalty.
4. Delivers A Great Value
Tote bags have a high reusability value. They're also very durable and can last up to 5 years or more depending on how they're used and looked after.
What is there to gain from these? Well, promotional products with a long lifespan ensure your brand's exposure and awareness will continue to increase.
What is even better is that they're cost-effective and offer a great Return On Investment over time.
How UCT (Asia) Can Help
Are you looking for help with your next promotional campaign? You're at the right place. UCT (Asia) has collaborated with numerous brands to produce their promotional merchandise. We're experienced regarding the ideal products for any kind of target audience.
We ensure that our products are high-end and meet the expectations of our clients.
We're partners with a team of highly talented designers who will work closely with your brand to create unique and exciting products that will attract customers.
Contact us today to know more.