Dove is one of the dominating brands in the world today. There is hardly any country that is not by the variety of beautiful products produced by this multi-billion brand. Dove is definitely making waves in Unilever's company. Dove was launched in the 1990s with a total estimated worth of $200 million. After many business strategies involving brand elongations, product invention, and geographic extensions; Dove has developed into a successful brand with a total estimated worth of $4 billion dollars today.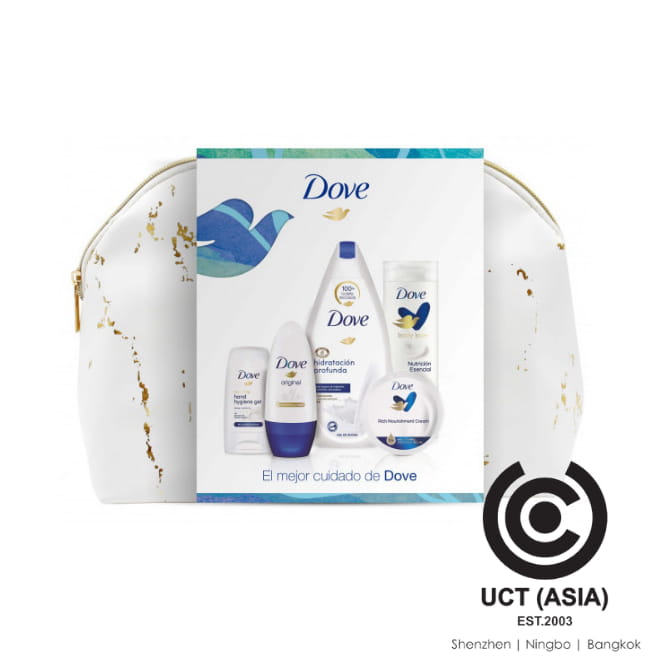 One of the innovative marketing merchandise being implemented by this multi-billion brand is the Dove toiletry organizer. It is not odd to want a very organized and neatly arranged setting either in the home or in a work environment. Truth be told, most model houses flourish more than a typical house only in terms of their furniture and how well arranged they are. Dove as a sensitive brand that cares deeply for the needs of its customers understands how disorganized a bathroom can look without an organizer for soaps and other cleaning agents. Thus, a product that solves this exact problem was created – a toiletry organizer.
What Makes A Toiletry Organizer an effective marketing merchandise For Dove
Yes, it is quite vivid that a toiletry organizer helps in multiple ways in the home and especially, in the shower room. One of its major usefulness is a unique beauty it adds to the bathroom, another is the sense of organization it gives. Also, it provides extra counter space for small spaced bathrooms attached to hotels and hostel rooms. Having a toiletry organizer in such a small space is going to be a lifesaver in a way that it can be placed at arm's reach and be hung in a position that is as comfortable as deemed fit.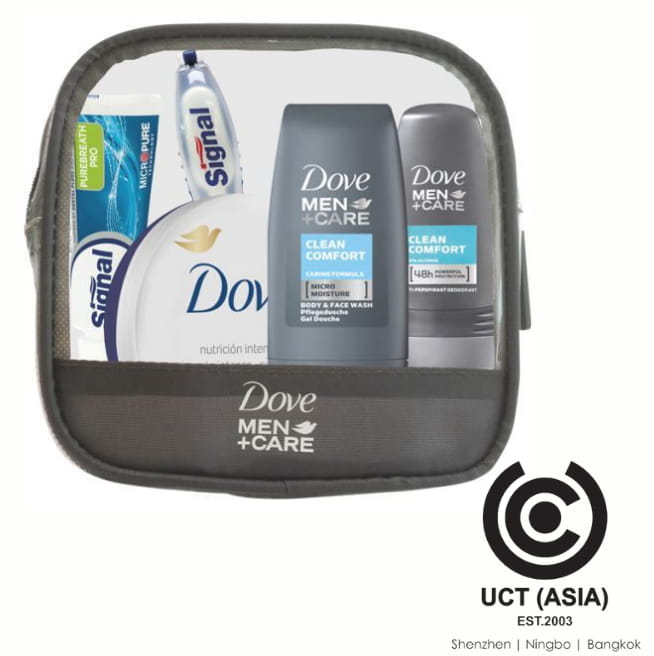 Another amazing benefit given by this toiletry organizer is the dryness it gives to the bathroom. Being able to keep one's toiletries far from the faucet and counter provides better chances of providing a less wet bathroom.
Our major focus right now is how this exceptional marketing merchandise helps Dove as a brand;
Better Brand Awareness
The awareness created by this fantastic toiletry organizer can not be undervalued. The continuous and daily perspective of this product creates higher chances of recollection in a customer's subconscious mind. So, regardless of the emergence of any new product by another brand, they will always be forced to keep using this product due to its effectiveness in solving one of the major pain points in their shower life.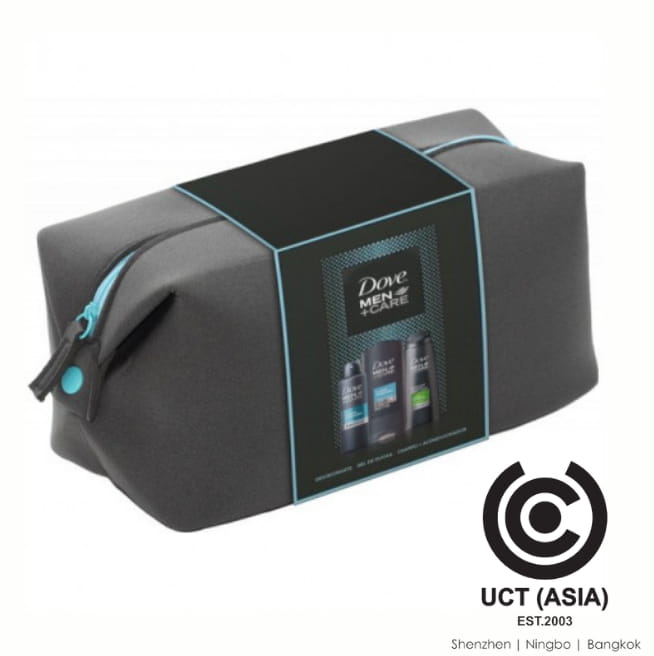 Bigger Functionality
The exciting free toiletry organizer was created from canvas. Additionally, it has supportive ropes joined adjacently with the main bag section of the product to improve its user-friendliness and usability. With these ropes, they're easily hanged and be taken along on small trips and travels. This heightens its impression on customers and thereby promotes Dove's marketing directly and indirectly.
Greater Endorsement
Freebies have been in existence since the tenth century and it has never failed in brand marketing brands, even in this 24th century. Freebies serve as a wise and innovative way of advertising Dove as a brand to more and more customers. It also serves as a self-promoting product that promotes Dove as a brand.
Contact us for a branded toiletry organizer today. With several years of experience in the FMCG industry, we are well versed in the various techniques and skills required to manufacture promotion items that give your brand the marketing boost it needs at an effective cost. We assist our clients in every step of choosing the best promotional items and merchandise that works well for their brands and desired marketing goals.