One of the basic means of surviving is consuming the necessary food to give us the required nutrients. In order to maintain a balanced diet, drinking has become a necessary part of our lives. No one is excluded from the act, ranging from water to coffee to juice and even carbonated drinks. People love to add a special touch to their methods of drinking. The most preferred means of consuming a drink is through the usage of a typical mug or cup. Being one of the characteristics of people, people tend to get distinctive with the type and design of the mugs they drink from.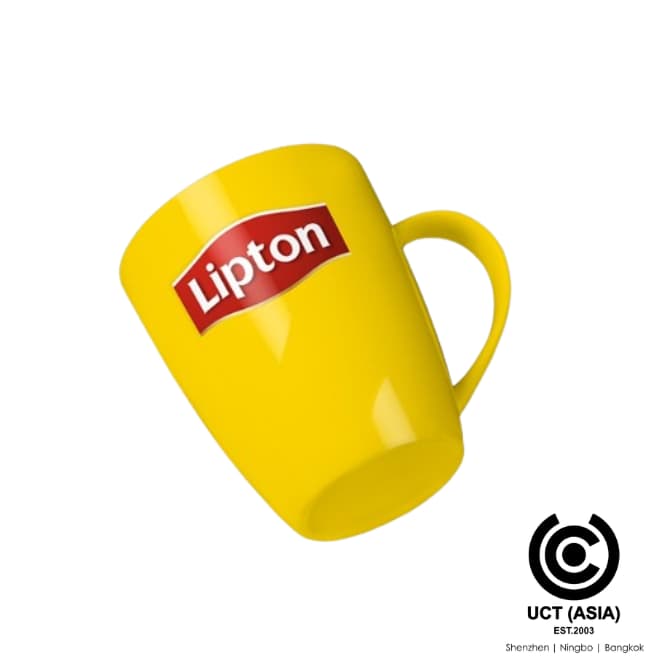 UCT(Asia) has produced an impressive form of a Lipton branded mug that is making waves in the market. If you're a business owner and you're currently searching for the best way to connect with your customers or increase your brand awareness, then, you should consider emulating Lipton's strategy of marketing – a promotional mug.
Make your intentions known to us today and let's get your next marketing campaign rolling!
What Makes This Promotional Mug Excellent Than Others?
It Promotes Heat Retention
Ceramic mugs are known for their heat-retaining capabilities. This feature makes it one of the most sought-after mugs. An average percentage of people love to have their teas hot or warm, this is what a ceramic mug achieves for them. People tend to leave their cups of coffee for a couple of minutes to quickly finish tasks and return, hoping to still meet their coffee/tea warm. Only a ceramic mug can make this possible, most rubber and metal cups don't have such a retaining ability.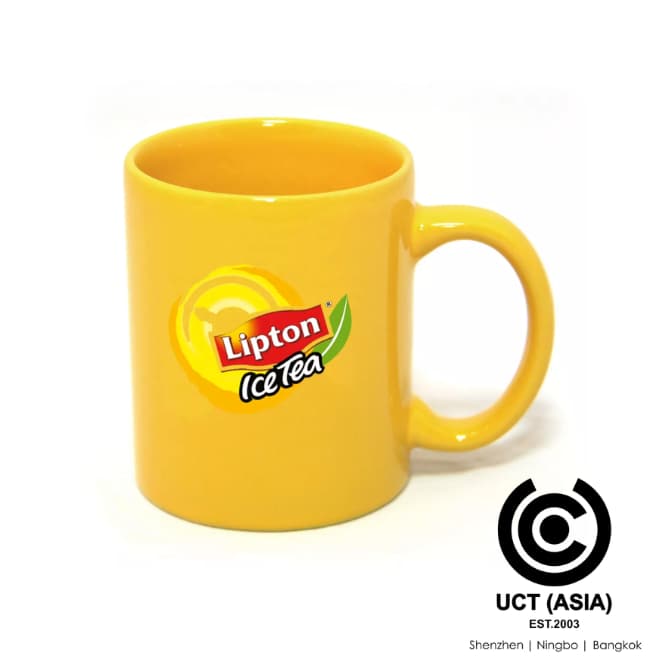 It Preserves The Quality And Taste Of Drinks
Have you ever tasted a flavored drink from a stainless metal cup and tasted the same drink from a ceramic cup? If you ever did, you'd agree with me that the taste and smell of a drink is much more preserved in a ceramic cup than in a stainless cup. The rationale behind this is that a stainless cup contains a chromium oxide layer formed during its production, this layer causes the absorption of unpleasant substances from soaps, lubricating oil, stale coffee oils, and other unpleasant substances that can become detrimental to one's health. Ceramic cups, however, do not absorb any substance that can alter the taste and smell of a drink.
Serves As A Good Item For Gift
Ceramic mugs are usually used to show one's affection to a loved one or family member. People love to have new things that are useful for them, especially if it is personalized or branded. They do not want the usual boring mugs with no distinction. Giving the UCT(Asia) customized mug as a gift is a great way to show love and care.
How Does This Branded Mug Give You An Edge In Marketing?
Stimulates Interest
Engagements are made when new promotional items are offered in the market. Engagements eventually lead to the eruption of discussions that have these items as their subject topics. A broadened discussion stimulates more interest in the participating brand and the development of trust in the brand. This means more brand awareness for the brand and more sales.
Gives More Value In Marketing
Ceramic mugs are valuable items that would be deeply appreciated by customers. It increases the chances of the mugs being placed at the center of attention in their homes. This increases the brand's visibility and promotion.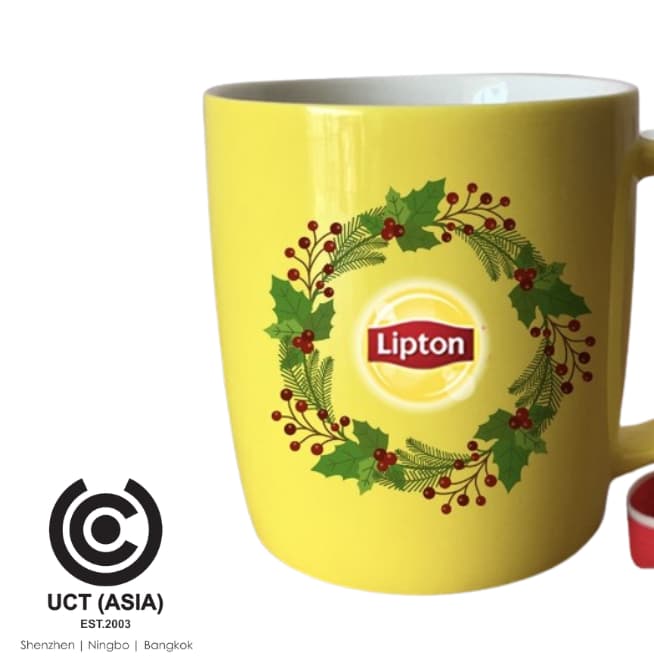 How Can UCT (ASIA) Help?
Confused about what promotional item to choose? Or are you stuck on a marketing idea and don't know the way forward?
With several years of experience in the FMCG industry, UCT (Asia)is familiar with the various techniques and skills required to manufacture promotional items that give your brand the marketing boost it needs at an effective cost. We work with the best product designers and merchandise manufacturers in the industry.
Contact us for your branded promotional mug today.