Camden Town Brewery is one of the leading beer companies in the world today. Over time, it has developed into one of London's most extensive and successful businesses. Camden Town Brewery is known for its adoration for art and that is a rare quality you see in most brands. Camden's branding, product packaging, and promotional designs were all made by talented artists that were hired annually. A noble brand indeed!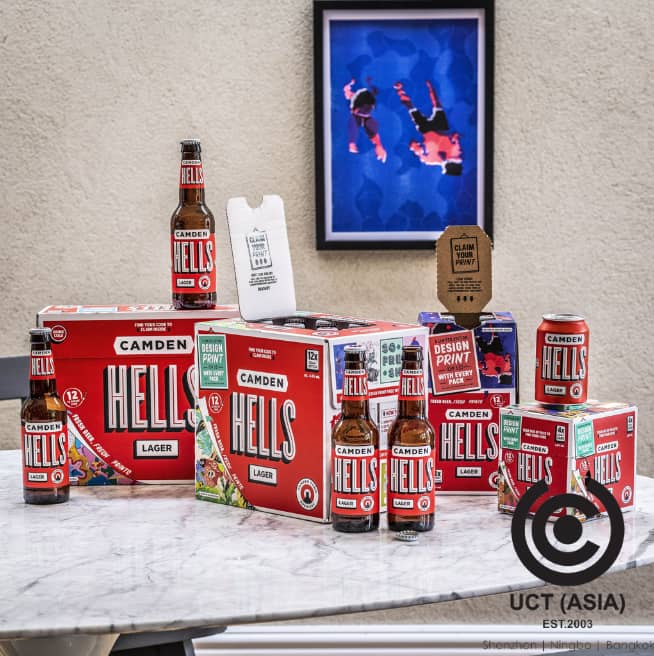 Camden organized its first on-pack promotions in 2019 where it made its first marketing and sales revolution and had a redemption rate of 14%. This shows that a high percentage of people participated in the promotion. It also indicates that the rate of sales promotion coupon conversion to purchases was quite high.
Seeing the effectiveness and rewards of this strategic marketing, Camden decided to re-introduce it to the market with a different strategy. This time, they partnered with 12 influential artists to design one-off prints that were included in Hells 4,10, and 12 packs of 330ml bottles. Also, they were available in the 4 packs of Hell's larger cans nationwide.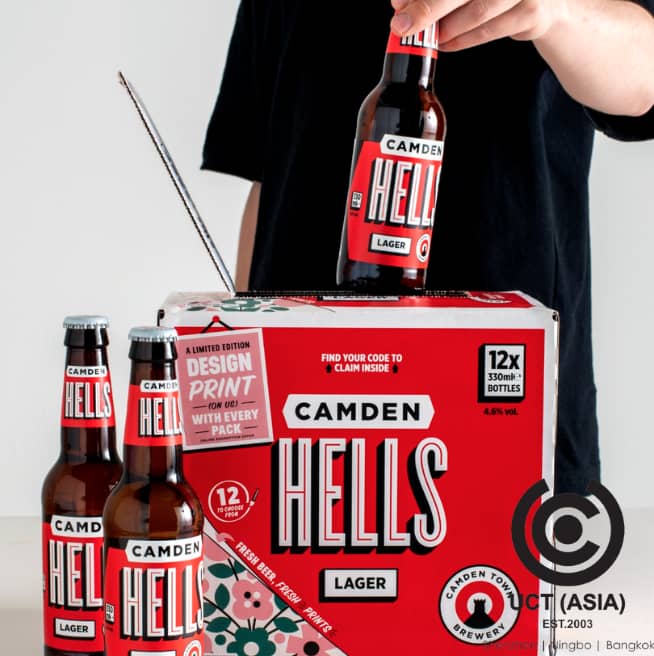 Abundant provisions of promotional products were made, featuring bigger stores and supermarkets for longer durations. This gave customers the benefit of time to purchase at their most convenient time. It is a very good marketing approach as it excites customers and also creates curiosity in them. It is expected of any eager person to be curious about what lies in store for them. Some might even wish to get a design print made by their favorite artist. This marketing approach not only influences old customers but also aids the conversion of qualified customers.
The company's online presence was also boosted significantly. This marketing technique did not only work for physical sales points but also promoted their website's visibility and traffic. Each customer that participated in the promotion had to redeem their products on their official website using a special code provided at the back of each Hell's pack. This is also a great advantage to Camden because they have increased chances of retaining new customers as they get to sign up on their website, browse through the website and also check for other benefits they could enjoy. This is a noble and effective way of boosting sales!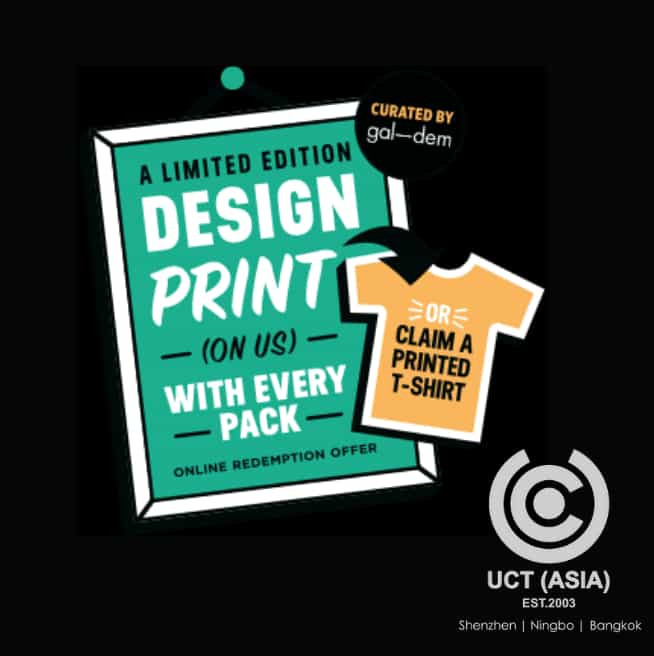 Another trick applied by the company was the implementation of frame sales for every art design. Undoubtedly, Customers would not want their print designs way billed without a frame. After all, what's an art print without a frame. You'd need it for hanging the print at least, not to talk of the support and magnificence it would give to the home.
How Can UCT Asia Help?
Confused about what promotional item to choose? Or are you stuck on a marketing idea and don't know the way forward? Worry no more! We are here to guide you through every step of the way.
With several years of experience in FMCG industry product sourcing, UCT(Asia) is well versed in the various techniques and skills required to manufacture promotional items that give your brand the marketing boost it needs at an effective cost. We work with the best product designers and merchandise manufacturers in the industry. We also partnered with the finest marketing strategist and experts just to give you the best marketing directions you need for your business.
Contact us for an art design print today.