It was a piece of surprising news to me when I discovered that Nescafe originated from the passion to find a replacement for breast milk. It was during the process of making research and carrying out trials that Nescafe coffee was birthed from the beautiful country of Switzerland. I'm sure you're as amazed as I am.
Nescafe is a brand that became as successful as it is today because of its strong values for people and satisfying their imminent needs rather than being a system-oriented brand as shown by other prominent brands. Nescafe's marketing campaigns were solely based on their customers' interests in mind, they were customer-centric in nature. This has bought the loyalty and respect of their customers as it is expected. After all, to whom much is given, much is expected.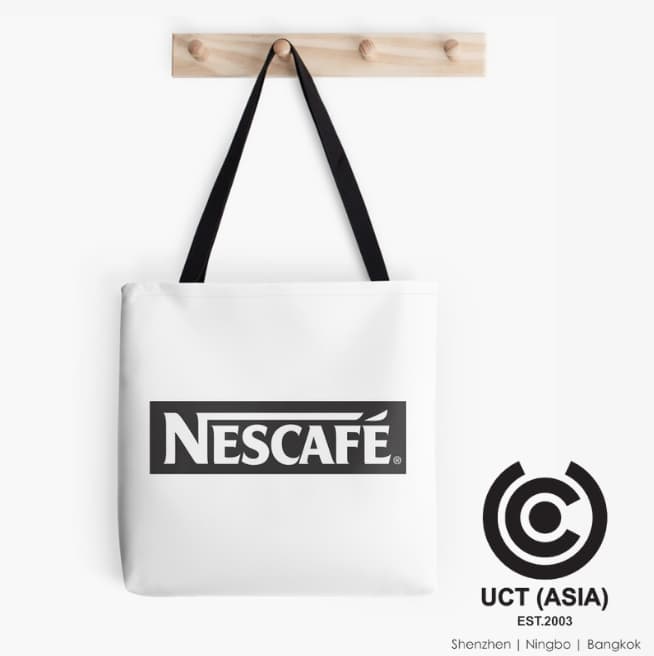 The introduction of the branded tote bags in Nescafe's marketing campaign is a brilliant idea that has surely boosted its promotion by great heights. They launched this campaign by exclusively uniting with SM Malls to offer free branded tote bags whenever a purchase of Nescafe products was made.
What Makes Branded Tote Bags Effective As A Promotional Gift
There are so many features of a branded tote bag that make it a very effective promotional gift. First, it gives the brand the opportunity to imprint its brand logo and vision in the memories of its consumers as it'll continuously be seen and captured y their minds.
One of the excellent features exhibited by this tote bag is its creation with canvas. This feature makes it a very durable bag as a gift. Canvas is a clothing fabric that is highly favored by fashion designers due to its durability and its great threshold for weight which is high when compared with other fabrics in the market.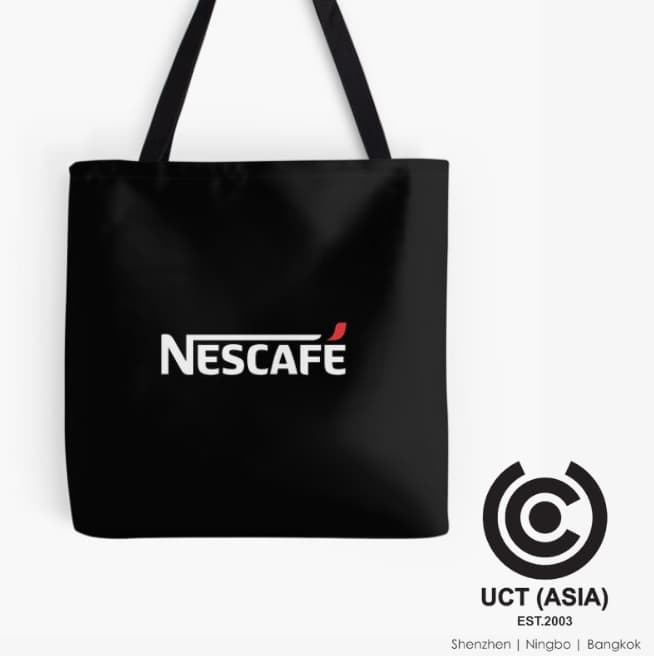 Another feature that makes it unique is its affordability. A brand tote bag that is made of canvas is a great method of promoting the brand while on a marketing budget. In spite of Canvas material quality and durability, it is quite more affordable than most clothing materials.
What Benefits Do Branded Tote Bags Give Nescafe As A Brand
Boosts Visibility – Branded tote bags provide Nescafe an avenue to promote its brand effortlessly. The addition of this branded tote bag to its marketing campaign serves as a means of daily promotion to its customers with little to no effort. It gives customers a constant reminder of their brand and what they stand for.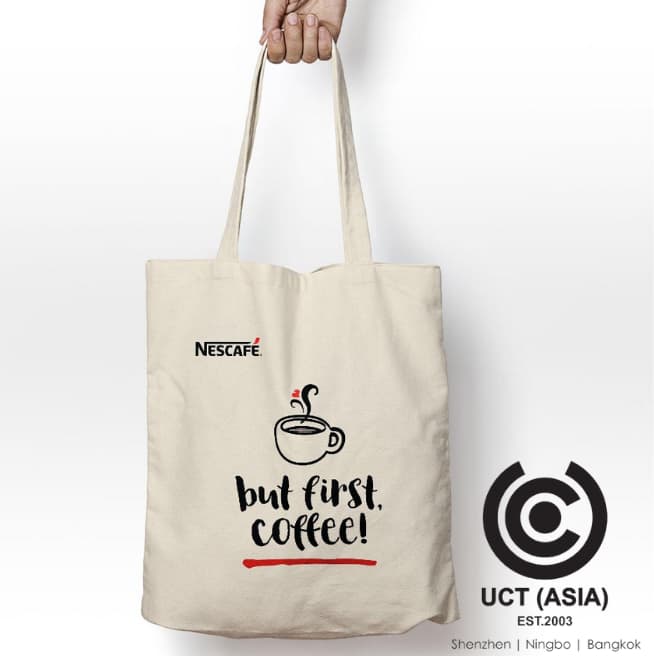 Lead Generation – Many brands use varieties of means such as email marketing, sales funnel creation, social media ads creation and so many others to generate leads. So many brands fail at this while some other brands achieve their aims after spending a whole lot of money with little results.
Branded tote bags serve as an effective means of generating more leads for the brand. Every customer loves to get a free gift, they like to feel like they're getting more value with less money. Just the presence of the unique logo on this bag and the value it offers are more than enough reasons for potential customers to get converted to loyal consumers.
In conclusion, the implementation of a free promotional tote bag is a brilliant move made by Nescafe in its marketing campaign. It offers a lot of value and also provides a better means of retaining old customers while making new loyal customers with little budget.
Contact us for a branded tote bag design today. With several years of experience in the FMCG industry, we are well versed in the various techniques and skills required to manufacture promotion items that give your brand the marketing boost it needs at an effective cost. We assist our clients in every step of choosing the best promotional items and merchandise that works well for their brands and desired marketing goals.