Guinness is a brand that has grown from a small company in Ireland to a global one patronized by many from different parts of the world. Guinness is very consistent with its marketing campaigns ranging from on-pack promotions to gifts with product purchases.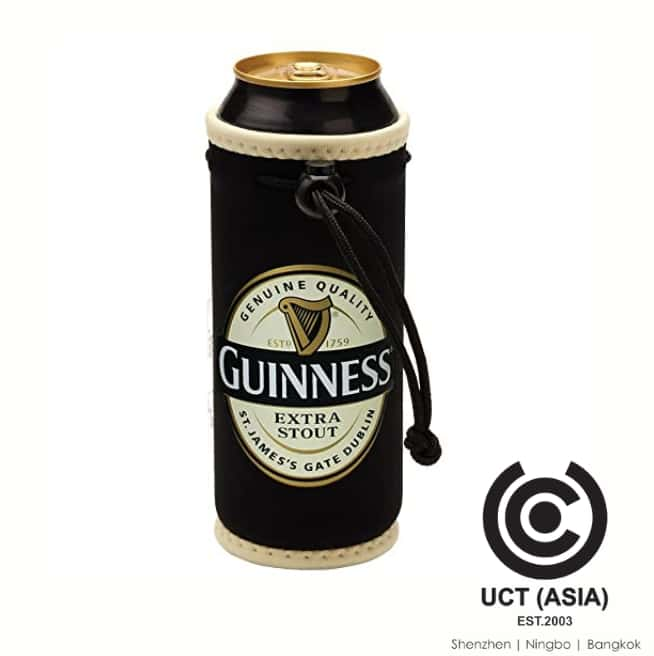 It is a brand that recognizes the importance of product promotions and effective campaigns, this has helped Guinness propagate the production of varieties of beer ranging from the premium draught being dominated by the Asians to Stout dominating in Africa and to the popular black and white pint dominating in Ireland and the United Kingdom.
Our major focus in this article is the Label drink cooler and its benefits as a promotional product.
Benefits Of A Branded Drink Cooler
The first thing that comes to mind when hearing a "drink cooler" for the first time is a fridge. Yes, it is similar to a fridge but isn't exactly one. First, a fridge was designed for the maintenance of varieties of foods such as soup, fruits, meat, and drinks. Meanwhile, a drink cooler was designed solely for drinks and cans. Let's look at the benefits that this spectacular item has to offer and why you should add one to your space.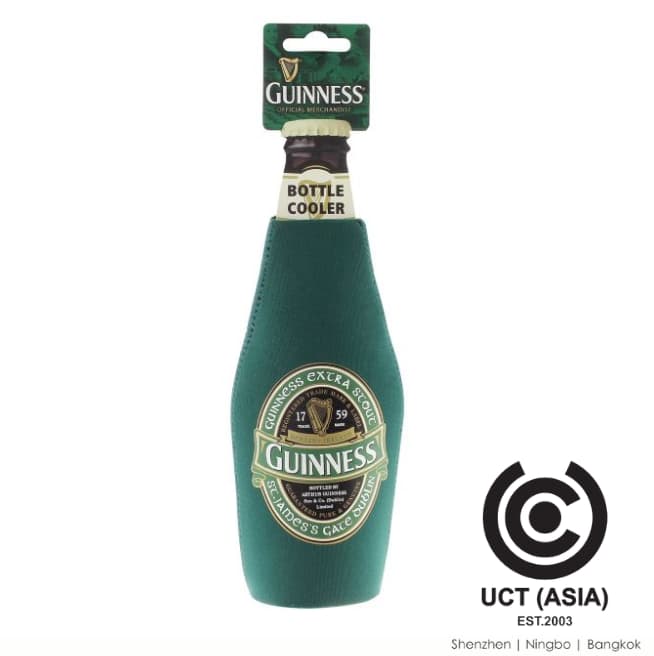 Affordability – Getting a fridge is quite expensive, especially for a person who just wants to have a chilled drink at his disposal and doesn't have any other domestic needs. Drink coolers were also made for independent people who aren't ready for a family life yet. It makes life easier and saves money.
Portability – People occupying small rooms with confined spaces that do not have the capacity to accommodate enough items, will prefer not to get any product that will consume the little space that is present. The Branded Drink Cooler is the best fit for these rooms because of its small size. It serves two satisfactory functions at the same time; provides chilled drinks and saves space!
Power Consumption – One of the most power-consuming electrical appliances in the home is a fridge. A branded drink cooler consumes little to no power due to its small size. It is the best option for saving money, space, and power billing.
Makes Drinks Accessible – Drink coolers can be taken anywhere. It can be taken to the football field for a match, to an event, or even when traveling. Having to bother about getting a chilled drink is lessened.
Why Guinness Drink Cooler Stands Out As A Promotional Product
Boosts Brand Visibility – Guinness drink cooler gives the company an opportunity to market its products and services effortlessly. The continuous appearance of the branded drink cooler leaves a strong memory of the brand in customers' minds. It serves as a medium of daily advertisement to old customers and increases the rate of conversion of qualified customers to loyal customers.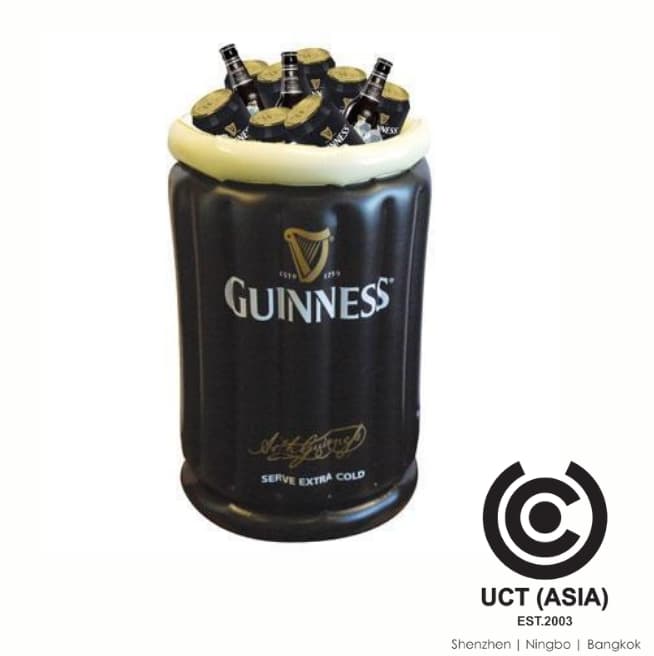 Boost Brand's Confidence – Qualified customers that are seeing products for the first time may not have enough confidence in the brand to actually purchase a product. This is due to the lack of trust in the brand. A branded drink cooler gives more popularity to Guinness as a brand, making customers more associated with the brand as well as boosting their confidence in Guinness products.
Long-term Brand Exposure – The branded Guinness drink cooler creates a positive brand image that improves customers' opinion of the brand over the years. It gives Guinness exposure that extends beyond its target customers alone. It also increases the propensity of non-customers to have a positive view of the brand. This creates customers that become loyal for a long period of time.
Contact us for a branded drink cooler today. With several years of experience in the FMCG industry, we are well versed in the various techniques and skills required to manufacture promotion items that give your brand the marketing boost it needs at an effective cost. We assist our clients in every step of choosing the best promotional items and merchandise that works well for their brands and desired marketing goals.