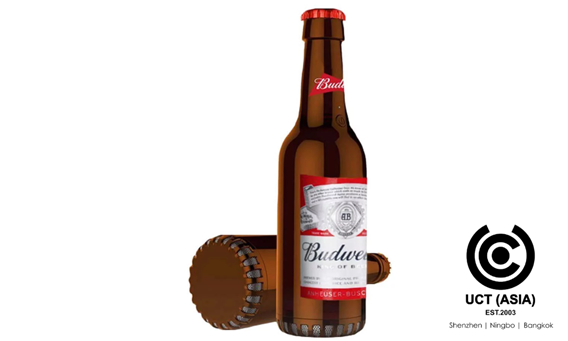 Being heard in the very competitive drink industry is a real challenge. If you're in the industry, you have to be innovative and extraordinary to stand a chance of being heard or seen by consumers.
Talking about being unique, what better promotional product to use than this custom Bluetooth speaker launched by Budweiser?
Away from its captivating appearance, its purpose will certainly captivate your customers. Before we discuss how this custom speaker can enhance your brand, let's take a look at its exciting features and specifications.
Features And Specifications Of The Speaker
● Portable And Convenient
Made to be sturdy and resistant to damage, this branded music device is portable and easy to move about anywhere and anytime.
● Custom Built
With its custom design, who wouldn't be captivated by this speaker? Since it can be customized, it ensures brands enhance their look with their logos.
● Hands-free Calling
The custom-made speaker has a hands-free calling feature. Also, with its in-built microphone, voice, and remote control feature, phone calls wouldn't be a problem.
● Efficient Energy Use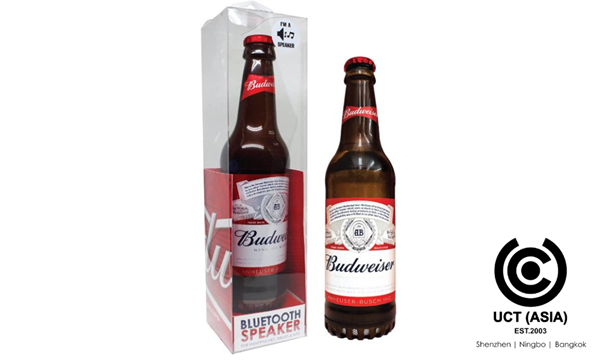 This branded Bluetooth speaker works with lithium batteries. So, the batteries can be easily replaced or recharged with a USB charger.
Why Do We Love This Concept?
These customized Bluetooth speakers have become very popular and have huge marketing potential. Now, let's look at 4 reasons why we absolutely love this amazing concept.
1. Follows The Latest Trends
So much is changing every day with new trends. And as a brand looking to compete, you should always keep up with the latest trend. This branded speaker by Budweiser follows nearly every trend. Its appealing look will easily thrill customers.
2. Ideal Promotional Item
With this branded Bluetooth speaker, smartphone users can comfortably enjoy their music on the move. People love products that bring comfort, and this speaker offers that. Hence, when they receive this item, customers will appreciate your brand.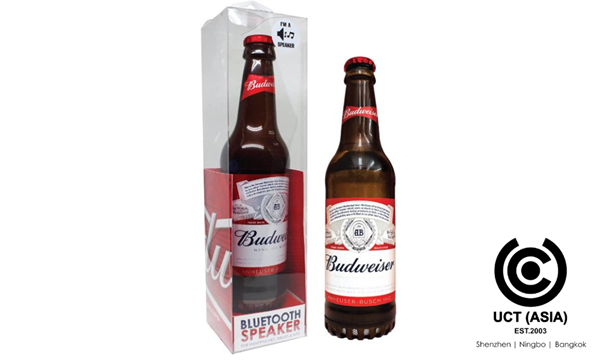 3. Ideal For Events
Imagine how much brand exposure you'll get when these speakers are used at parties and other events. Interestingly, you can record your brand's advertising jingle and allow the crowd to hear and recognize your brand. This can help your brand gain massive brand awareness.
4. Space For Branding
Another thing we love about this product is that it is customizable. You can print your logo with ease. And for drinks brands like Budweiser, you can replicate the look of your products with it. Since this item is useful, recipients will likely use this product often, thus promoting your brand without doing much.
Finally,
These branded Bluetooth speakers meet the perfect promotional requirements for liquor brands. They are easily customizable and can be made into a replica of your product.
Do you want to make your next marketing campaign unforgettable? Are you convinced that these speakers could be your next promotional idea? Then reach out to us at UCT (Asia).
Having been in the business for years, we've helped several liquor brands design and produce their promotional products. We have a team of well-experienced product designers to help create the best designs that suit your brand.
Feel free to contact us today. We'd be glad to work with you.