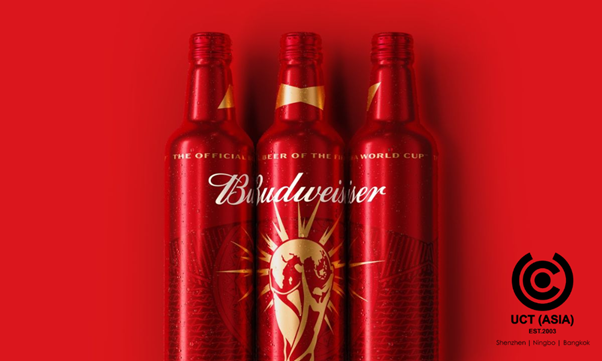 In this digital age where most things are done with our smartphones, many brands and industries now use QR codes to stay one step ahead of their competitors.
The benefits of using QR codes are indeed immense, little wonder big brands like Budweiser have employed this high-end technology to excite their fans worldwide.
Budweiser's World Cup QR Code
One of the biggest beverage brands in the industry and also the official beer sponsor of the 2022 FIFA world cup, Budweiser launched QR codes for fans to win free world cup tickets and one year's supply of Budweiser beer.
To enter and stand a chance to win a trip to Qatar for the FIFA world cup, supplies of Budweiser beer for one year, and other amazing prizes, fans must scan special Budweiser QR codes. These QR codes can be found in special locations, on social media platforms, and on limited-edition Budweiser cans.
4 Benefits Of Using QR Codes In Business And Marketing
This promotion by Budweiser proves how efficient the use of QR codes can be for brand promotion. From boosting brand awareness to engaging fans, QR codes bear several benefits. Here, we bring you 4 benefits of using this campaign style for your next promotion.
1. Elevates Customers' Experience
An extraordinary customer experiment is vital to the growth of your brand. This is because a positive customer experience helps to promote brand loyalty and boost revenue.
Let's take this Budweiser campaign for instance.With Budweiser's QR code, fans can easily access game schedules that are difficult to find. They can also watch the world cup games by connecting to match links through the QR codes.
Additionally, we love how Budweiser engages fans with an exciting scavenger hunt. This will make fans think favourably of the brand which is only a good thing.
2. Easy Customer Access To Information
Indeed, the packaging of your product is important. However, your product packaging can only contain very little details of your brand and product.
With QR codes, customers can access details of your products and unlimited information about your promo with just their phones. Also, the more customers know about your brand and products, the more likely they're to buy.
3. They're Actionable
Using QR codes help to make your promotions interactive. They can help you organize giveaway contests and open a surgery to collect relevant information which can help you understand your target market's purchasing preference and pattern.
4. Generates Website Traffic
Finally, QR codes can be linked to a brand's landing page when scanned. Brands can use it to generate massive traffic to their website to know more about their brand, promotions, or products. This can easily be done by including a smart call to action asking customers to 'scan to know more '.
In The End,
The use of QR codes has become popular today and Budweiser is only one of many brands that have utilized this technique for their promotions. Surely, there will be more brands to follow.
Why not join the trend today? Let UCT (ASIA) help you plan the ideal QR code promotion for your brand. We are well experienced to help you create the best QR code contest and promotion that will engage your customers, boost your brand awareness, and increase sales.
We're also well-equipped to produce excellent promotional products and provide effective marketing solutions for your brand.
Contact us today to get started!