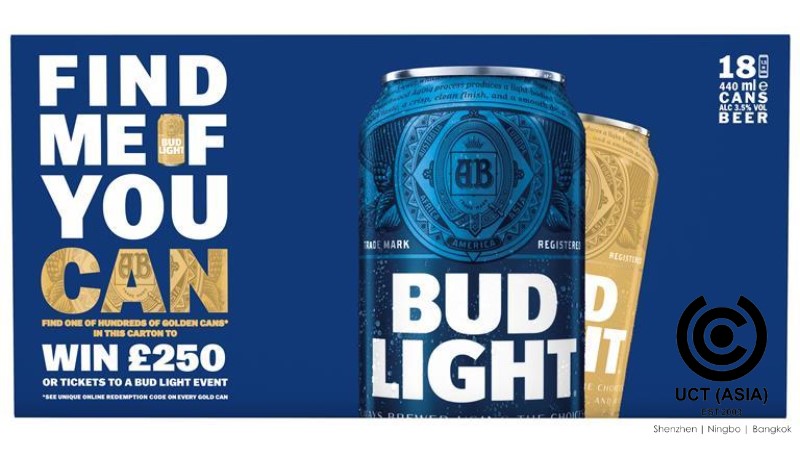 Who ever knew drinking a beer could be so worth it?
Indeed Budweiser thought outside the box by drafting out an outstanding campaign that had never been done before in the US. The only campaign close to this particular one was the Golden Chocolate Bar Ticket by Baxtermurray, which didn't involve cash prizes.
Budweiser, an Anheuser-Busch-owned company, gave customers an opportunity to live like a king that they've always been!
The "Live Like a King" sweepstake revolved around 10,000 mysterious golden cans being placed in the 24-can packs of the glorious Budweiser beer and being distributed across the United States. The lucky purchasers then get the chance to participate in the powerful campaign.
Also, considering the fact that it won't be convenient for customers to continuously buy multiple packs of the beer, Budweiser decided to give customers the leisure of printing the golden customized slip independently and paste it on any can of their choice to be able to participate in the sweepstake.
What an amazing campaign!
How Did Customers Redeem The $1 Million Cash Prize?
You might be thinking, "what was the next step after luckily buying one of the golden cans?"
Well, customers just had to bounce on their social media channels such as Instagram, Facebook, and Twitter, post an alluring picture and add some specific hashtags released by the company.
What Are The Marketing Benefits Associated With This Campaign?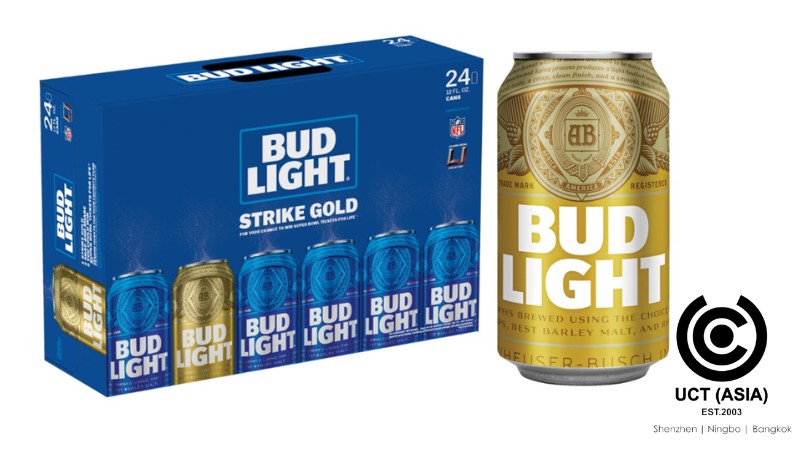 1. Creates Inquisition From a Large Base Of Consumers
An astonishing campaign that is one of its kind in the whole of the USA would definitely create a great level of inquisition from consumers generally, including your customers and your soon-to-be customers.
Surprised?
Yes, your soon-to-be customers. Curiosity creates inquisition about your brand; in return, inquisition generates a massive awareness of your brand. Even a typical beer consumer who has never tasted any of your products would be interested in participating in this sweepstake. Therefore, you get new customers.
2. Increase In Online Presence And Significance
Definitely, a lot of participants would get reeled up to visit Budweiser's official website in order to get their golden slip. This, in turn, gives Budweiser significant traffic on their website, which leads to increased online visibility and more awareness of other campaigns or activities they have going on.
3. Increased Online Lead Generation
Just like other website owners, their main goal is to drive sufficient traffic to their website to get them to check their offerings and convince them to buy from them. Although this is not an easy and straightforward process, it is an effective one.
Surely, Budweiser would be able to drive the newly massive traffic through a lead nurturing process that converts these newly found consumers with a sudden interest into long-term customers.
Why Should You Choose UCT(Asia)?
If you want to generate substantial traffic on your website or if you want to massively grow your business awareness both offline and online, then UCT(Asia) is the perfect choice for you.
We have worked with multiple world-class companies to achieve their long-term marketing goals by creating impressive marketing campaigns and magnificent promotional merchandise. We work conductively with the best product designers, top-notch manufacturers, and sourcing companies in the whole of Asia. So, contact us today to get your unique marketing campaign started to massively boost your company's growth