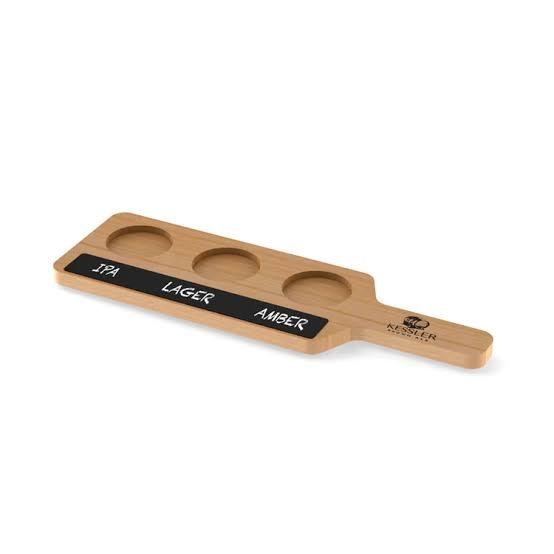 Carrying multiple beer glasses across a rowdy environment without your fingers straying into the drinks can prove difficult.
The solution to this problem? – Wooden paddles!
Wooden beer paddles are the perfect tool for serving multiple beer types in a go. They help to minimize the constant to-and-fro to get drinks for customers. They also enable customers to try out different brands of beers, especially when they are confused about which to drink.
Therefore, it is important to remember that UCT(ASIA) is equipped with experts in product design capable of bringing your creative idea to realization. Also, we are partners with the most effective manufacturers and distributors in Asia to help in the successful creation of your campaign.
How Can This Promotional Wooden Paddle Expand Your Brand Awareness?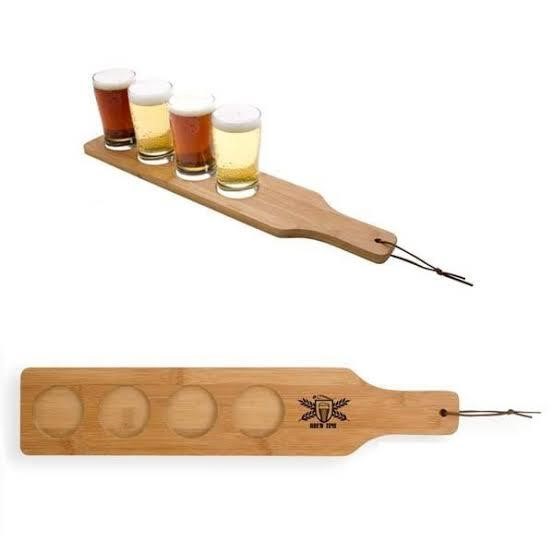 1. Aids Customer Satisfaction
Sometimes it's difficult for customers to select one drink because of the variety of drinks available. So they spend time pondering on what to drink.
The wooden beer paddle enables you to present up to several beer brands. This allows them to taste each option and choose, and in turn, creates an ideal opportunity for them to discover new drinks.
2. Creates Special Experiences
One unique feature of the wooden beer paddle is that it can help sustain the interest of the customer. Serving drinks using customized wooden paddles sustains the customer's excitement for the new brands of drinks.
Drink pairing doesn't only widen the palate; it also gives the customers a special unforgettable experience.
3. Gives More Value In Marketing
Customers will largely appreciate branded wooden paddles as valuable gifts. Gifting your treasured customers a branded wooden paddle would increase the chances of your brand being at the fore in their homes and personal events. This, in turn, creates more awareness for your brand.
4. Gives Advantage Over Competitors
Using regular marketing tools may prove less effective in comparison to using unique promotional merchandise like the wooden paddle. This helps to influence continuous patronage and makes your brand stand out from other competitors.
5. Helps Maintain A Fresh Menu.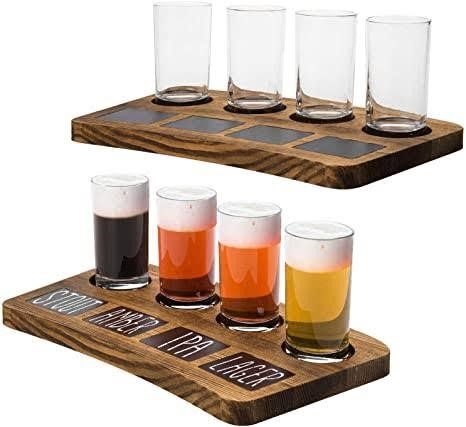 Wooden beer paddles are a great inclusion to your menu. They are perfect for brave consumers who are enthusiastic about trying new drinks. And for those who aren't that adventurous, the branded wooden beer paddle with attached chalkboard makes it easier for them to note the new drinks.
In Conclusion
Having the tastiest beer around isn't enough to market your drinks; you also must irresistibly present them. A branded wooden beer paddle is an efficient tool to intimate customers with new beers.
UCT(Asia) has several years of experience in the promotional product industry. We are well versed in the required techniques and skills necessary to manufacture promotional items capable of giving your brand the marketing boost it needs.
We work with the best product designers and merchandise manufacturers in the industry. We also partnered with the finest marketing strategist and experts just to give you the best marketing directions you need for your business.
Contact us to rebrand your products today.