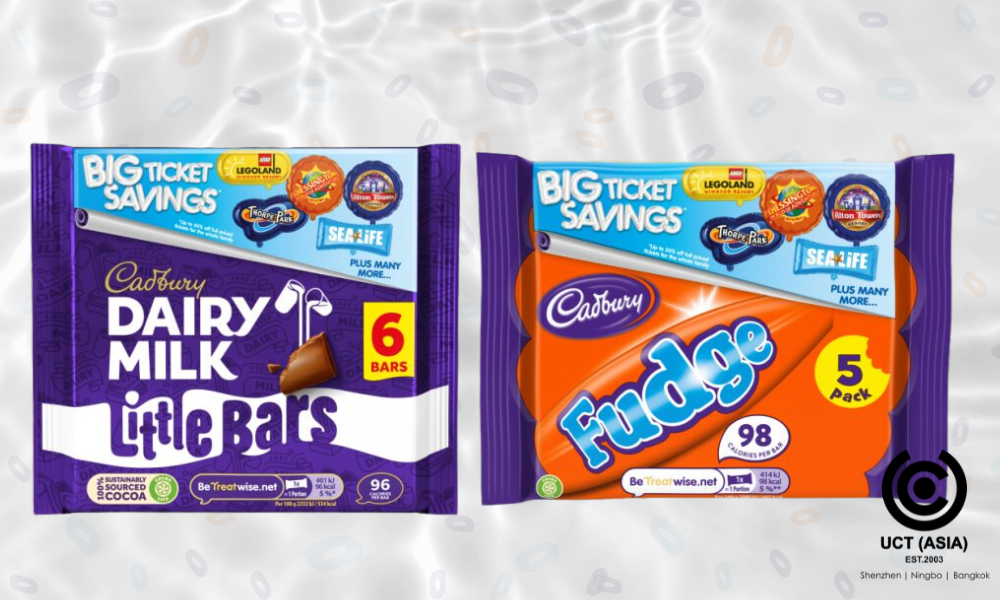 You know what happens when two giants in their respective domains come together? Magic! In this case, it's Cadbury, the renowned chocolate brand, joining forces with Merlin Entertainments, the powerhouse behind some of the UK's most iconic attractions, to create something truly extraordinary.
Imagine treating your family to magical adventures at some of the UK's top attractions without breaking the bank. That's exactly what Cadbury and Merlin Entertainments have achieved with their exclusive discount partnership.
In this article, we'll explore how this collaboration benefits both brands and what it means for businesses seeking to grow through strategic partnerships.
● Boosting Brand Exposure
This promotion is a great way for Cadbury and Merlin Entertainments to increase brand awareness and sales. Cadbury chocolate multipacks are already popular with families, and this promotion will make them even more appealing. Merlin Entertainments, on the other hand, will benefit from the increased exposure and foot traffic that the promotion will generate.
● Customer loyalty
For Cadbury, this partnership is not just about giving discounts once. It is a plan to make long-lasting ties with families; an opportunity to build customer loyalty. Families who enjoy the attraction will more likely come back for more, won't they?
This benefits both brands, as it leads to repeat business.
● Expanding Horizons
Sometimes, a brand might be struggling to reach a specific demographic. In cases like that, what do they need to do? They simply need to align with a brand that has a strong foothold in the desired market. This strategy is exemplified in this partnership between Cadbury and Merlin Entertainment.
By joining forces, both brands can gain access to a whole new audience that would have otherwise been out of reach. This is because each brand brings its own unique set of consumers to the table, merging their audiences and creating a larger and more diverse pool of potential customers.
● Positive Brand Association
This promotion creates a positive association between the Cadbury and Merlin Entertainment brands. Families will associate Cadbury with fun and excitement, and Merlin Entertainments with quality and value. This is a positive development for both brands.
● Social Media Buzz
We all know how powerful word-of-mouth marketing is. Now imagine how much more powerful it is in today's digital age where everything happens online!
Bearing that in mind, it's easy to see why this partnership is a surefire hit. With the juicy discounts and incredible offers, families are likely to share their experiences online, creating a buzz that amplifies the reach of the promotion and drives traffic to both brands.
Ready to Take Your Brand to New Height?
Do you want to elevate your brand to new heights with compelling promotional strategies and branding solutions? There's no better place to be than at UCT (Asia)!
We believe that every brand possesses a hidden spark, waiting to be ignited. Just like Cadbury and Merlin Entertainments, your brand has the potential to captivate.
Our meticulously crafted branding solutions are designed to unearth the magic within your brand. If you seek to amplify your reach and grow beyond boundaries, then UCT (Asia) is your guide.
Contact us today to get started!