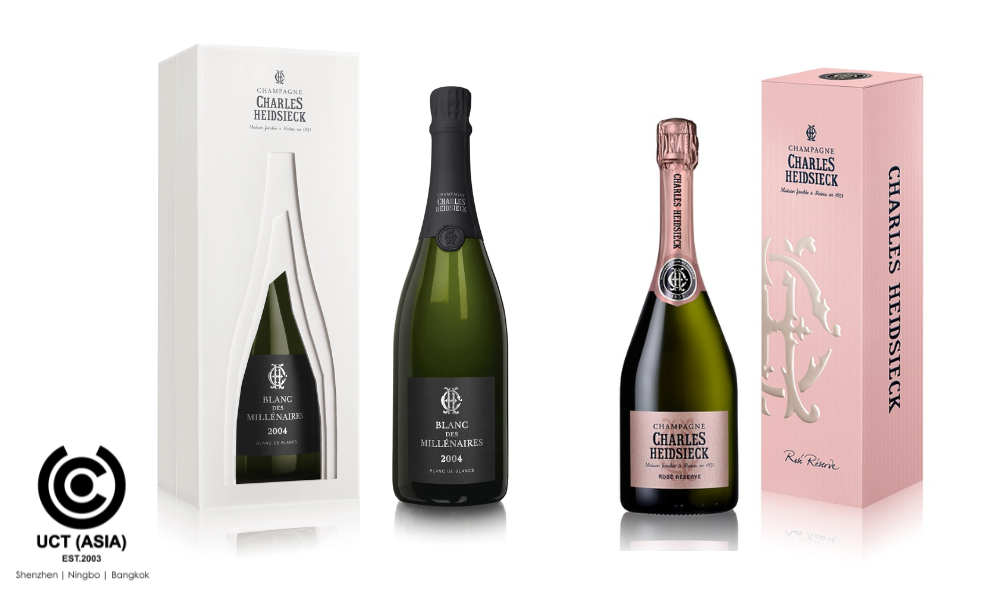 Have you ever wondered how some brands manage to create successful marketing campaigns? Brands like that seem to know exactly how to reach their target audience and connect with them on a personal level.
One brand that is known for its innovative and effective marketing campaigns is Charles Heidsieck. Recently, the brand unveiled spectacular airport showcases in Paris and Nice, which offer travellers a unique opportunity to discover the brand, its history, and its exceptional champagne.
In this article, we'll explore five marketing lessons that we can learn from Charles Heidsieck Champagne House's latest airport showcases.
5 Ultimate Marketing Lessons to Learn
Effectively executing airport marketing campaigns can be challenging. You have to keep every factor in mind and learn from successful ones like Charles Heidsieck's.
So, here are 5 ultimate marketing lessons we gathered about this campaign.
1. Partner with the Right People
Charles Heidsieck Champagne House partnered with Lagardère Travel Retail, a leading travel retail operator, to implement its airport showcases. This partnership ensures that the showcases are located in high-traffic areas and that they are staffed by knowledgeable ambassadors.
2. Create an Immersive Experience
Want to get people talking about you for long? Give them an unforgettable immersive experience just like Charles Heidsieck did.
The airport showcases are designed to immerse visitors in the refined world of the brand. The showcases feature specially designed spaces that recreate the touch and atmosphere of the House's historic cellars. This allows visitors to experience the brand on a deeper level and to develop a stronger emotional connection with it.
3. Tell Your Story
The showcases offer visitors the opportunity to learn about the brand's fascinating history and to discover its flagship cuvées. By telling its story, the brand can connect with visitors on a personal level and create a lasting impression.
4. Highlight Your Unique Selling Proposition
What makes Charles Heidsieck Champagne House different from other champagne brands? That's the question most consumers will be asking. Of course, they got a fitting answer!
The airport showcases highlight the brand's unique selling proposition, which is its commitment to excellence and its passion for champagne making.
5. Make it Easy for People to Take Action
Finally, ensure that as well as being attractive, your showcase or display also makes it easy for people to purchase.
In this case, Charles Heidsieck Champagne House's airport showcases make it easy for visitors to purchase its champagnes. The showcases feature prominently placed Point-of-sales displays, and the ambassadors are always happy to assist visitors with their purchases.
Conclusion
Charles Heidsieck Champagne House's airport showcases are a shining example of how to create successful marketing campaigns.
If you are looking for ways to improve your marketing campaigns, you can take inspiration from Charles Heidsieck Champagne House.
Let UCT (Asia) Help You!
At UCT (ASIA), excellence is our watchword! With over 20 years of manufacturing and designing promotional products and premium displays, we're sure to deliver way beyond your expectations.
We'd be glad to hear from you. Contact us now!