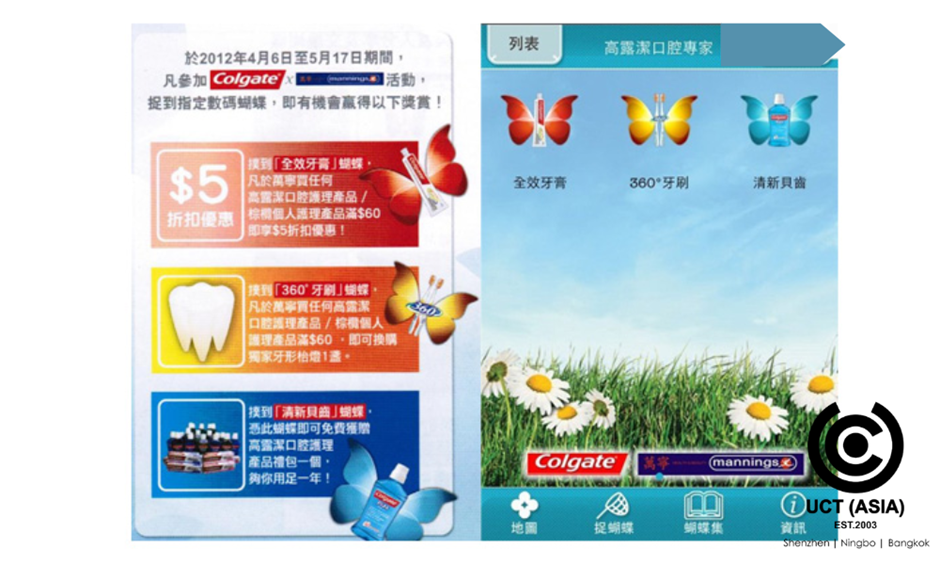 A recent study reveals that the average smartphone owner checks their device over 60 times daily. The study also reveals that over 80% of smartphone users spend about 3 hours daily checking their phones while with their loved ones.
If anything, this just goes to show how heavily hooked we are to smartphones. Therefore, as a brand, this opens up a huge marketing strategy to take advantage of. This is where mobile marketing comes into play.
Today, all big brands have recognized the huge potential that mobile platforms hold for their business. This is why brands now create their own mobile applications.
Let's take a look at Colgate's promo in collaboration with Mannings!
What Is Colgate's Promotional Mobile Application About?
Colgate, the American-based oral health brand put together an innovative promo with Mannings. The two big brands linked up to develop a mobile application called iButterfly.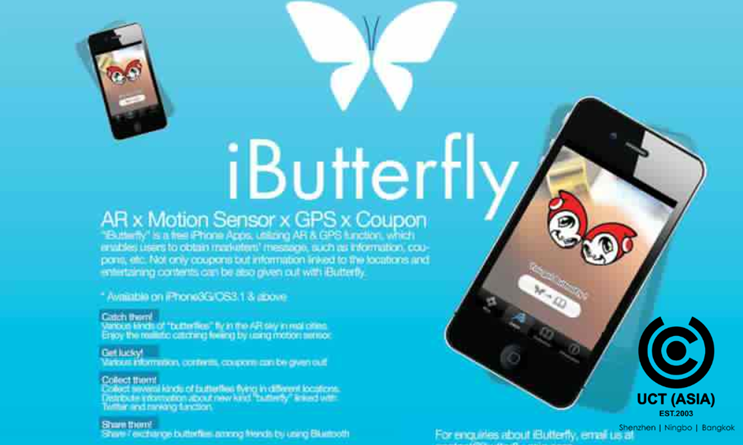 The Augmented Reality (AR) app turns your phone into a virtual net, allowing you to capture three unique virtual butterflies with each representing different promotional offers from Colgate. Upon the capture of the yellow virtual butterfly, for example, users receive a tooth-like LED light that not only works as a lamp but also has a message of encouragement to consumers to maintain good oral care.
To join the iButterfly hunt and stand a chance to win amazing prizes, simply download the application, catch your virtual butterflies and go on to redeem your prizes.
Is This Good For Sales?
If this is your question, then the answer is "yes". But how? Here are 3 ways promotional mobile apps benefit you.
1. Increased Sales
Mobile apps allow people to connect with your brand and get familiar with your products. The more familiar they are with your brand, the more likely they're to make purchases.
With mobile apps, customers find doing business with you easier. The apps can take and save their profile and other information which means they don't have to repeat the process on the next visit. This also means an increase in repeat purchase.
2. Helps To Build A Stronger Brand
Bonding between customers and brands helps to develop a feeling of loyalty and boost sales. This is another benefit of mobile apps to brand as it helps build customer interaction with brands.
By regular interaction with your customers, you're building a strong relationship of trust with your customers. Customers who trust your brand are more likely to commit.
3. Provide Added Value To Customers
One of the most important things in the business world today is digital accessibility. This is one area where mobile apps excel.
With mobile apps, your customers won't have to call to make an order. They can simply order a product by tapping their finger at their convenience. This enhances their experience with your brand and turns them into loyal customers.
In Conclusion,
With the world going increasingly mobile and people getting more hooked to their smartphones, mobile app marketing presents the keys to climbing to the top of the growth ladder.
How Can UCT (ASIA) Help?
At UCT (ASIA), our eyes are always on the lookout for modern and innovative strategies to make your marketing campaigns a huge success. We are well-equipped to help you plan and execute incredible and cost-effective promotional giveaways.
With the help of your amazing team of designers, we also manufacture the best promotional products and packaging that will suit your brand.
Contact us today to take your brand to the next level!