We all love receiving gifts and hardly will you see someone who dislikes gifts from family, friends, or colleagues. However, a gift from your favorite brand is an action that solidifies loyalty and also brings new customers on board. Many brands today are using gift with purchase marketing strategies; an example is Jagermeister's custom design socks to boost their sales.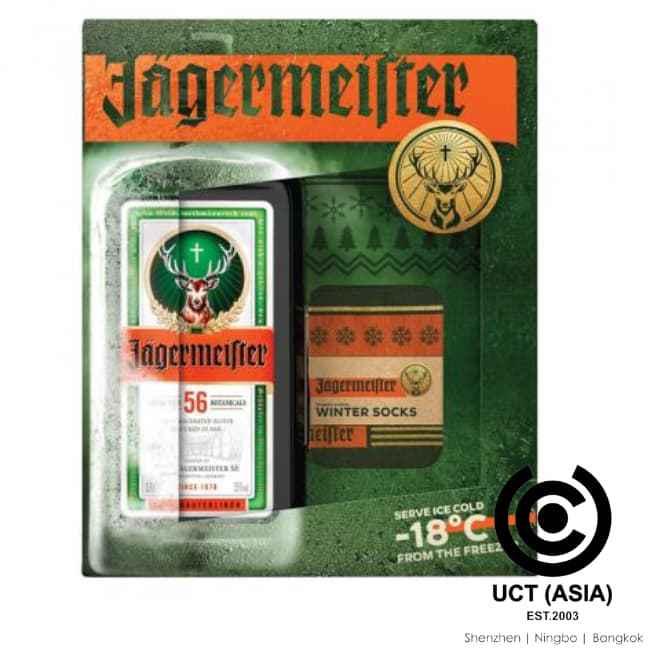 With these custom design stocks, you can also give your customers a nice treat, especially when they purchase your product. It's an incentive you can give your loyal customers to attract new buyers.
It may feel like you are giving a product for free, or is it worth it, Jagermeister is a top brand, and if it isn't worth it, you won't be seeing top brands, including Jagermeister, giving it a try. So Jagermeister is using a gift with purchase to win more sales and add value to their brand; why can't you do the same?
How Competition Demands Using Gift With Purchase Strategy
Jagermeister is popular among the people, and it's a type of liquor you will find at parties, clubs, or during festive periods. It's a German liquor with a strong taste and kicks. No wonder it's a choice of many people and highly recognizable on the stands of any liquor store.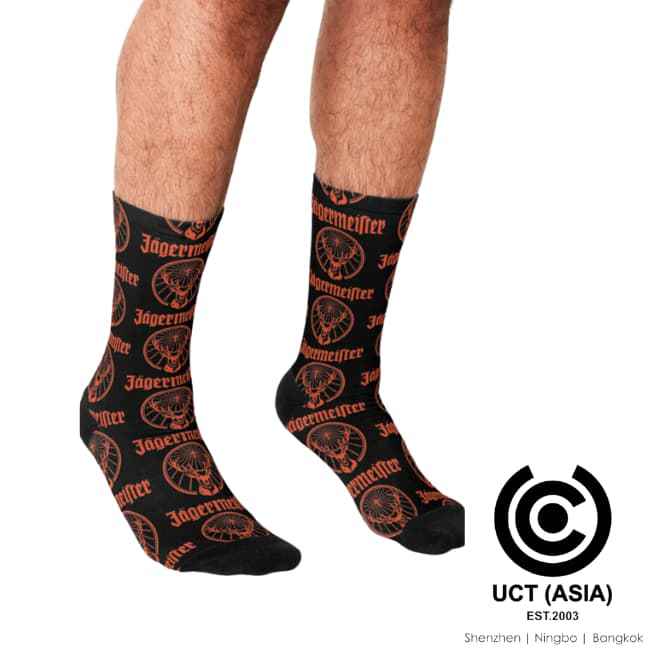 However, in the liquor industry, the competition is right, and like other liquor brands, Jagermeister faces similar strong competition. How to stand out from time to time depends on your marketing strategies, and the customized design socks as a gift with purchase are one of them.
The brand offers a pair of custom stocks with a 700 mL liquor bottle. With this on-pack gift with purchase, Jagermeister is showing live to their customers with socks with their iconic deer logo.
What Does the Package Look Like?
The packaging design has the iconic green color printed on the promotional gift. The green color is typical of the Jagermeister brand. Still, on the design, the package is made from corrugated cardboard material with a hold to grip and handle the package easily. In addition, you will see a die-cut window in the front of the package so that customers can see what's offered inside the package.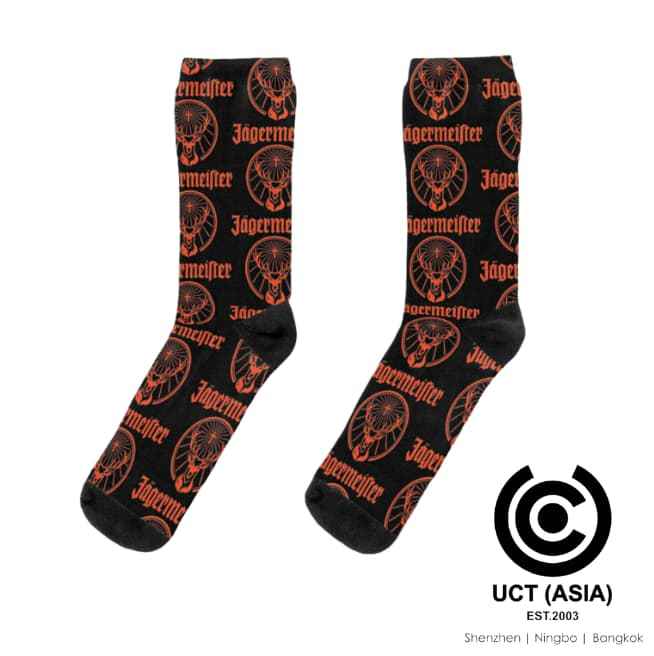 There is a quick response code at the back of the branded gift box, which allows customers to join the brand's Instagram account.
Why You Should Contact UCT Asia
Customized socks with your brand name and slogan are a great way to market your business to your loyal customers and future customers since they will be wearing them around what other advertisements can get you this free promotion type.
At UCT Asia, we know how useful and practical this promotion package is, and we are glad to inform you that our design and manufacturing team know what to do when manufacturing this useful wardrobe essential.
Contact us, and let us take your marketing to a new level that will boost your sales.