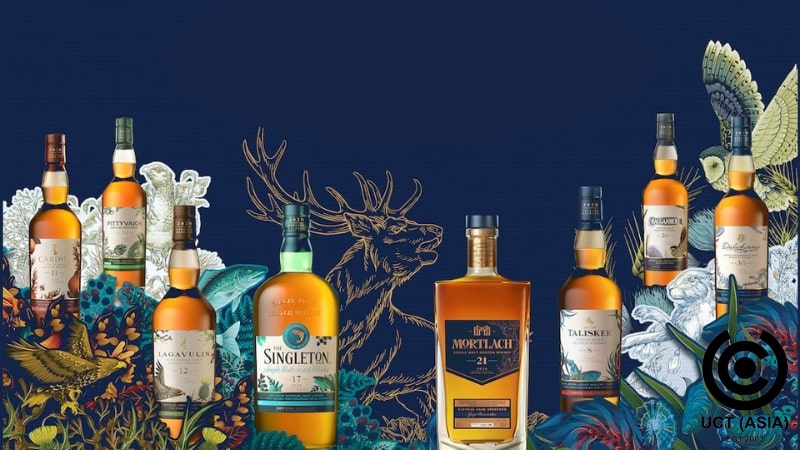 Diageo has come up with another sensational innovative idea to maintain its lead in the alcoholic market. Given the competitive nature of the alcohol business, it is essential to create inventive sales strategies to maintain a foothold in the market.
Diageo owns over 100 scotch brands, including the number one whiskey, Johnnie Walker, and the avant-garde stout, Guinness, among other iconic brands sold in over 180 countries.
Diageo recently launched a limited edition Sudgen New Year gift box, as they've done in recent years, to celebrate the beckoning Chinese New Year. The promo is limited to Hong Kong, China, and only customers that purchase an item worth HK$4,800 or more have a chance to receive a free mahjong set.
This year's gift box contains three classical single malt scotch whiskies that recently underwent a facelift, the Singleton Glen Ord 12-year-old, Sudgen 12-year single malt whisky with sherry cask, and Singleton Glen Ord 15-year malt whisky.
Each bottle of wine represents past and present friendship, demonstrating the brand's interest in making new customers and keeping the old ones.
Giving a mahjong set as a gift for purchase is a way to build a connection with the natives; the game has its roots in Chinese history and symbolizes peace and friendship. It is designed to bring more people together over a game and a drink in this age of televised entertainment.
The Advantage of This Marketing Strategy
● Target the Baby Bloomer"
Statistics show that 68.08 percent of the Hong Kong population is between 15 and 64 years old, and 18.9 percent is 65 years old or older. The campaign targets the largest age group in the country, people who are particularly prone to loneliness, isolation, and depression due to their advanced age.
● High-Quality Gift Purchase
A mahjong set is a high-quality gift that, if managed, can be transferred from one generation to another. The joy that such a gift brings is justified by bringing people together over a board game.
● The Smart Way to Upsell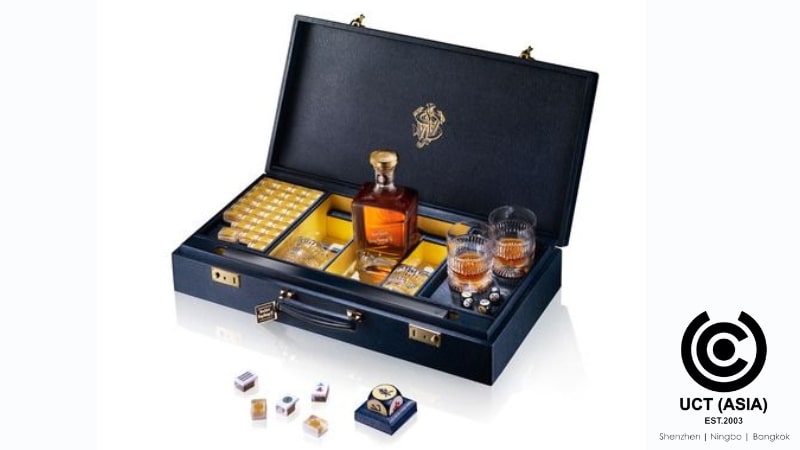 The strategic pairing of a whiskey purchase with a free board game gift is a creative way to sell more. Board games are more enjoyable when played with friends and family. The moments are more memorable when accompanied by drinks.
● Increase The Brand's Perceived Values
High-quality gifts make consumers think they are getting more than they are paying for, which increases the brand's perceived value. This can encourage consumers to buy more and even encourage their friends to patronize the brand.
● Win-win Situation for Both Parties
The company sells more products, makes more profit, and gets more recognition from the campaign, while the consumers enjoy all the health benefits of playing mahjong.
Conclusion
Diageo has genuinely shaken the alcohol market with this exceptional campaign, and it will be long remembered as a one-of-a-kind campaign that considers the roots of the people of Hong Kong and brings them together.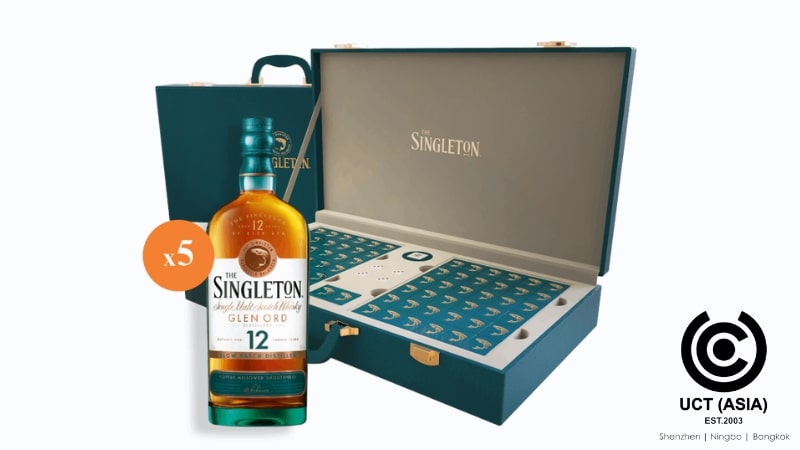 How can we at UCT (Asia) help?
We at UCT (Asia) have all the skills and experience required to make your next promotional and marketing campaign a success. Our team of experts is available to draw up an excellent campaign plan for your business.
Contact us at UCT (Asia) today.