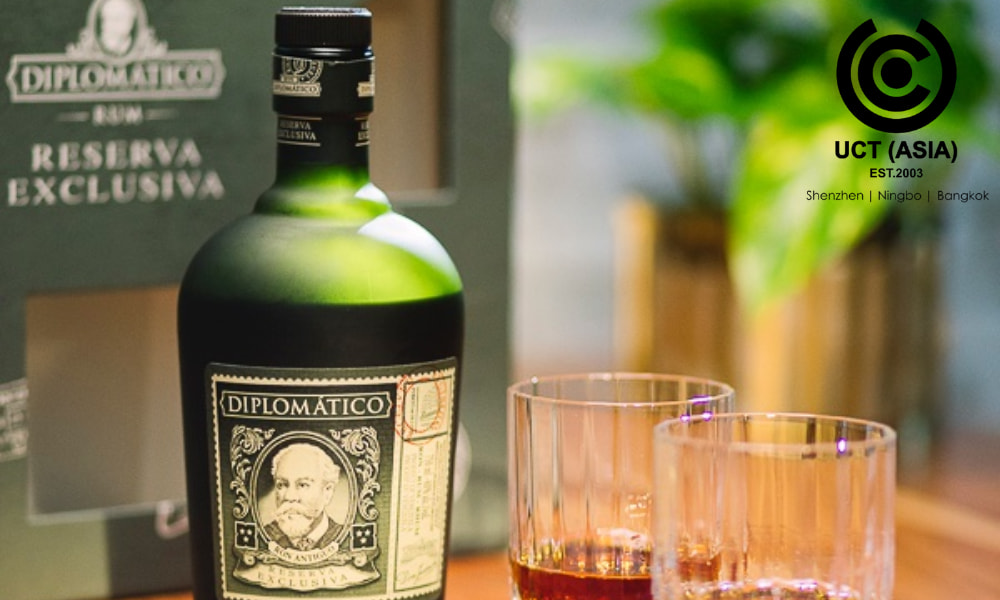 A branded alcohol gift box is one of the most used promotional tools by liquor brands to improve visibility and sales. It is also a great way to promote a healthy relationship with consumers and boost retail presence.
In today's feature, we'll be taking a look at Diplomatico Rum's exhilarating branded gift box and the secrets behind this exceptional promotional gift set.
What Is This Promotion About?
In this promotion, Diplomatico Rum, a popular Venezuelan liquor brand, delights its customers with a gift pack featuring a carefully selected blend of exclusive rum together with two complementary glassware.
Top Lessons From This Promotional Gift Set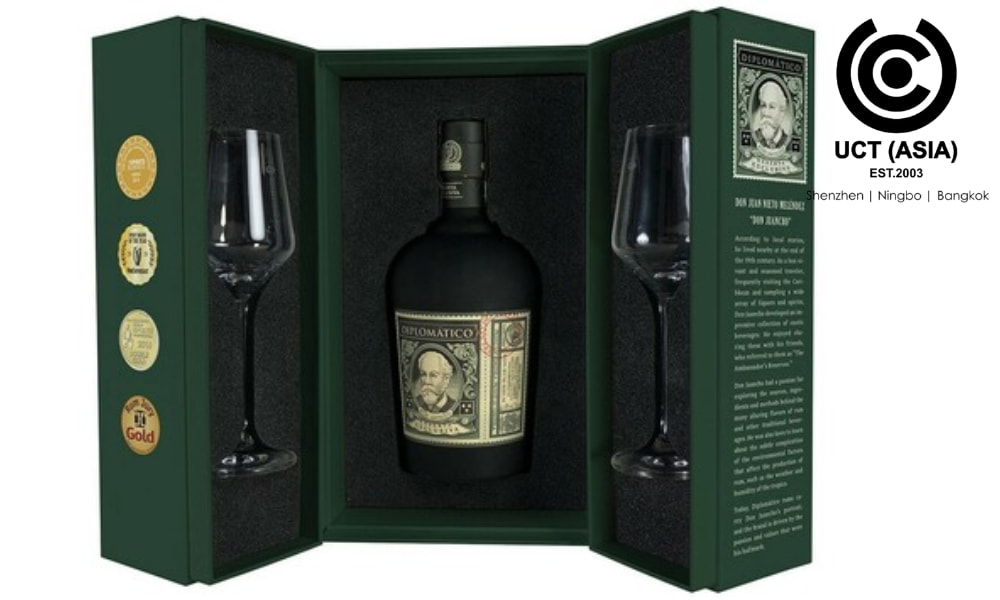 1. Complementary Gifts
Indeed, who could turn down the freebies on this gift set? This custom on-pack glassware is a valuable piece that complements your drink and gives consumers an enriched drinking experience with loved ones in homes and bars.
Also, the wide-rim glass allows consumers to add ice cubes and other ingredients without spilling its content.
2. Window Box Packaging
Another thing we love about this promotion idea is the packaging. We love the window packaging utilized by Diplomatico Rum. The design allows customers a glimpse of the content of the branded gift box. It is a creative concept that can tease customers and effectively arouse their curiosity.
Consequently, this will compel impulse purchases which is important in boosting sales.
3. Practical Marketing Strategy
When it comes to offering a gift set, your aim should be to offer only high-quality products and gifts to your customers. Providing useful products is one way of communicating your brand's message and should be treated with absolute importance.
For instance, the versatile glassware offered by Diplomatico is not just for drinking rum. They can also be used to enjoy other drinks like juices, whiskey, or any other alcohol. This raises the value of the product.
4. Gift Ready Packaging
Knowing that gift box packaging can be used as presents at parties, we love how the brand took advantage by promoting its branded gift box as "gift-ready" and also made it convenient for customers to take it anywhere.
This leaves a lasting impression on your customers and makes it easy for them to come back anytime they want an ideal gift.
In Conclusion,
Without a doubt, Diplomatico Rum has made a captivating branded gift box that is capable of boosting sales and brand awareness. This unique gift box offers convenience, functionality, and elegance, which helps the liquor brand stand out in a highly competitive industry.
You too can do the same by working with us!
Do you want to promote your product and services using promotional gift sets? Are you unsure about what on-pack gift to utilize or what packaging design suits your brand? Then, make haste and reach out to us today at UCT (Asia).
We specialize in the production and design of top-quality promotional gifts. With our wealth of experience in the spirit and beverage market, we can also produce delightful alcohol gift packs.
contact us today to get started!