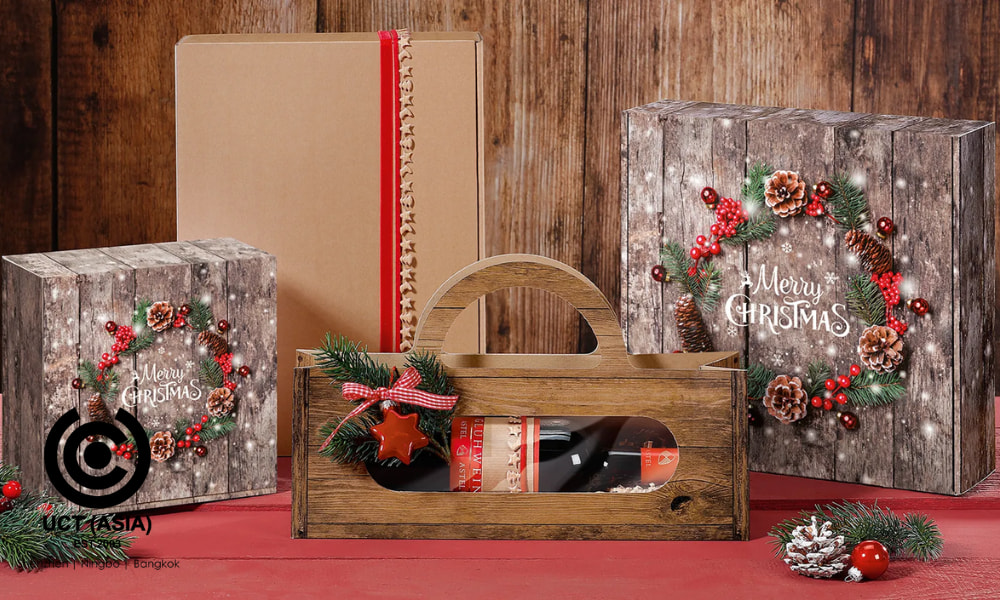 Indeed, the end of the year is here again! It is a season to appreciate your loyal customers and employees who have been integral to your brand's growth! What better way to show your appreciation than by giving them fabulous marketing gifts as a giveaway?
It's a known fact that showing appreciation to your customers and workers with custom marketing gifts helps bolster your relationship with them, retain their loyalty and gain more brand exposure.
So, what are you waiting for?
To ensure you make the perfect choice on the best type of marketing gifts to use, UCT (Asia) has put together a brilliant list of four fabulous year-end gifts for your employees and customers.
Top 4 Products To Appreciate Your Employees and Loyal Customers
1.   Gift Boxes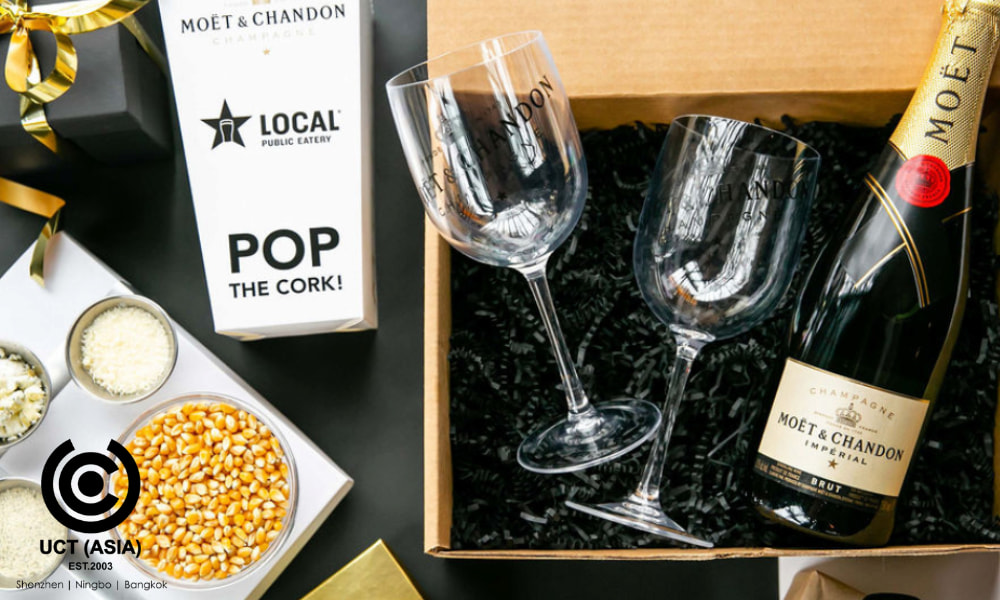 The year-end festivities are around the corner. Gifts are usually given and received as a way of celebrating the season. And of the numerous items you can give, a gift box is amongst the most exciting!
They are effective for securing a better connection with your clients and employees.
Giving out a branded gift box does not only get your name out there but also gets people talking about you. A happy customer or worker will not hesitate to recommend your brand to friends and family, and we all know the significance of word-of-mouth advertisement.
2.   Branded Clothing Apparels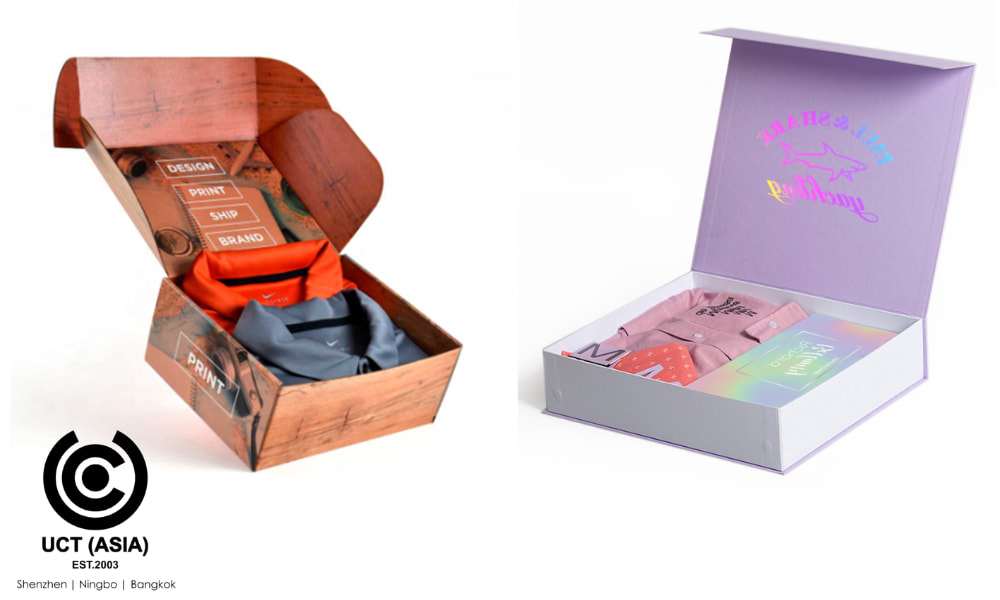 Branded clothing gifts are another great way of appreciating your customers and employees while maintaining a small budget. Branded face caps, t-shirts, sweatshirts, and other clothing accessories are common yet practical gift items. These custom clothing apparel are the perfect mobile billboards and can massively boost your brand visibility and awareness.
Furthermore, branded clothing gifts will promote oneness and team spirit among your staff.
3.   Smart Mugs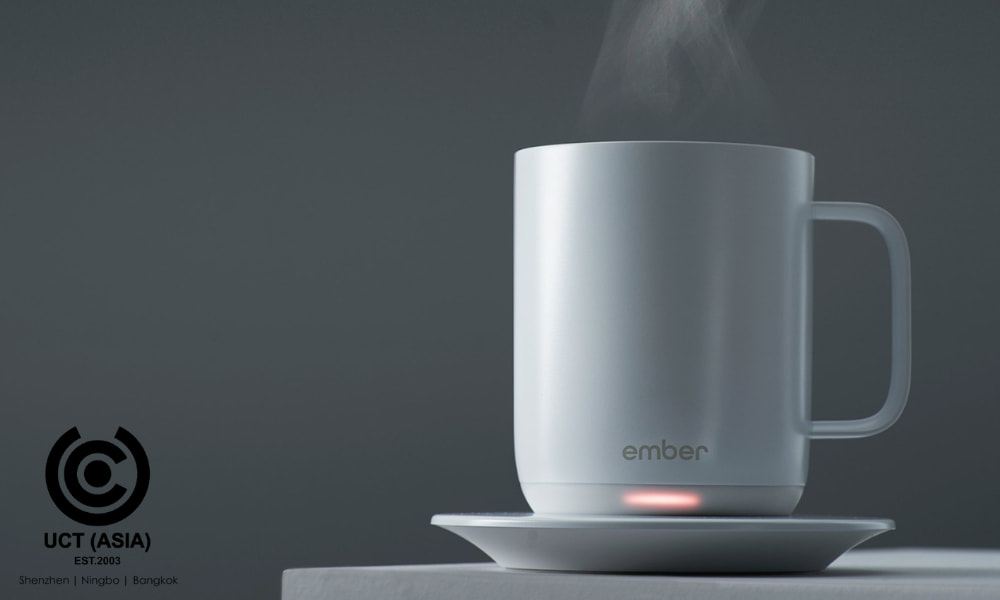 Despite coming from different backgrounds and lifestyles, drinking our favorite beverage is something we all have in common. Now imagine drinking your favorite beverage in a mug that self-heats and indicates when it reaches your desired temperature. Amazing right? Yeah, giving out this mug as appreciation will make your workers and customers feel treasured.
Do you know what's even better? It doesn't just end with them because they'll go all out to tell others about your brand.
4.   Bluetooth Speaker And Power Bank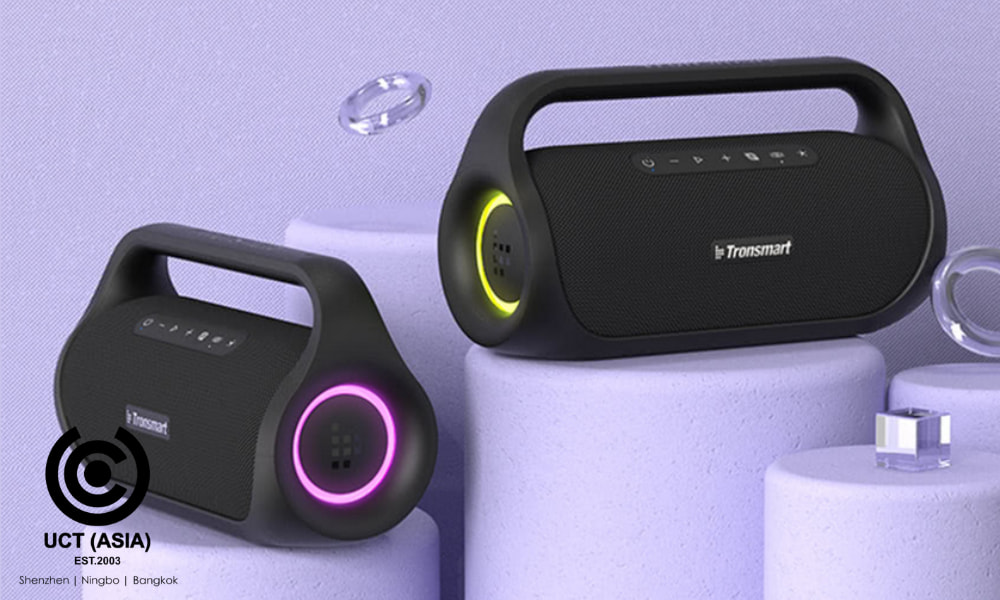 With the year gradually winding down, what better way to enjoy the season than with good music? That is why a Bluetooth speaker and power bank would be a thoughtful marketing gift. The recipients will certainly use them at home with their loved ones. Perfect, isn't it?
With them, you can communicate your warm appreciation to your customers and employees for a wonderful year.
Wrapping It Up
If you're looking for ways to appreciate your employees and loyal customers, then these marketing gifts are a good place to start! Offering them these fabulous gifts will prove to them that you recognize their contributions to the success of your brand and push them to maintain their loyalty.
How Can UCT (ASIA) Help?
While our services at UCT (Asia) include providing premium marketing and corporate gifts, we can also produce effective promotional holiday giveaway items. We also specialize in the manufacturing and sourcing of quality products in the FMCG industry.
Make the seasonal holiday more memorable for your customers and employees today! Who better handles it if not UCT (Asia)?
UCT (Asia) is the best fit for you!