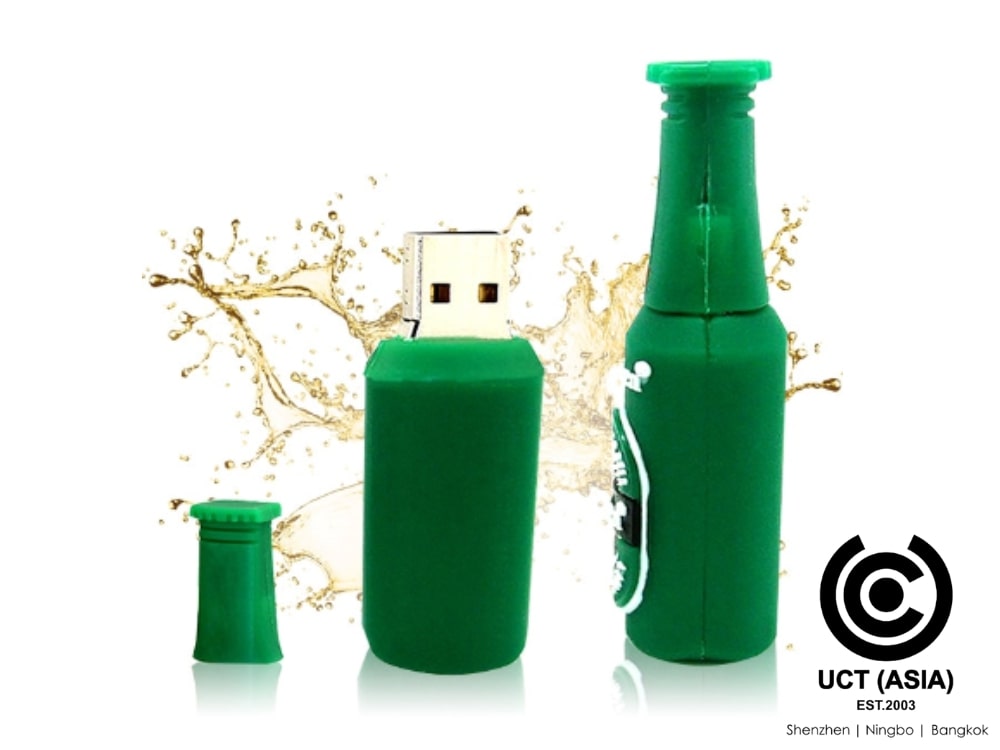 Marketing entails putting your brand before the people who will have the most connection with it. However, with several other brands and businesses jostling for space and attention in the market, figuring out how to stand out can be difficult.
Standing out is achieved by being unique and relatable. This is where promotional flash drives come in.
In the past, we've written about promotional flash drives, but this one is another worthy of note, especially if your brand is in the drink industry. However, Heineken's Russian branch wowing consumers with bottle-shaped promotional flash drives is one worthy of note.
These flash drives are designed like bottles of Heineken beer, which is aimed at reminding the customers of the product. The branded flash drives also ensure the brand is recognized.
Without further ado, let's take a look into how using free flash drives can benefit your brand.
What makes free flash drives a unique promotional product?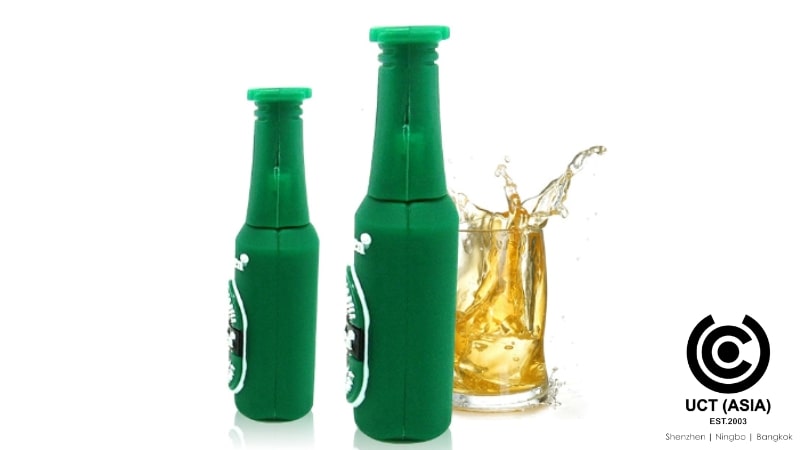 1. They are eco-friendly
The world is changing rapidly; the production and use of non-reusable items are waning, as the world is gradually going green.
Therefore, instead of notebooks, gifting free flash drives only helps to portray your brand as environmentally friendly. It also appeals to young people who are more technology-inclined.
For brands looking to become a mainstay in the world today, a branded flash drive is an ideal promotional tool to go with.
2. Perfect gift item
One hallmark of a great brand is that they show appreciation to its customers. Brands all over the world offer gift items to their partners and customers, particularly during holidays and anniversaries. A branded flash drive can be included in the customized gift pack.
The recipients of these gifts will appreciate the brand more as they use these items for years and would not hesitate to continue their relationship.
3. They are unique and versatile
For a promotional gift item, you want to give your customers something that will be of great value to them, because how often they use your product directly affects your brand's visibility and awareness.
Flash drives are ideal because of their versatility. They can be used for file storage including videos, written documents, software, and photos. They are also available in different sizes and shapes. This makes them very valuable to your customers.
4. Appeals to many
If you look around, you'll see that almost everyone owns USB-related devices. This further highlights the importance of flash drives in this digital age. Therefore, your offer of a free flash drive appeals to many.
5. They are affordable
Compared to most promotional products, flash drives are inexpensive, especially when they're bought in bulk. They can be gotten for way cheaper and are more effective than most other promotional items.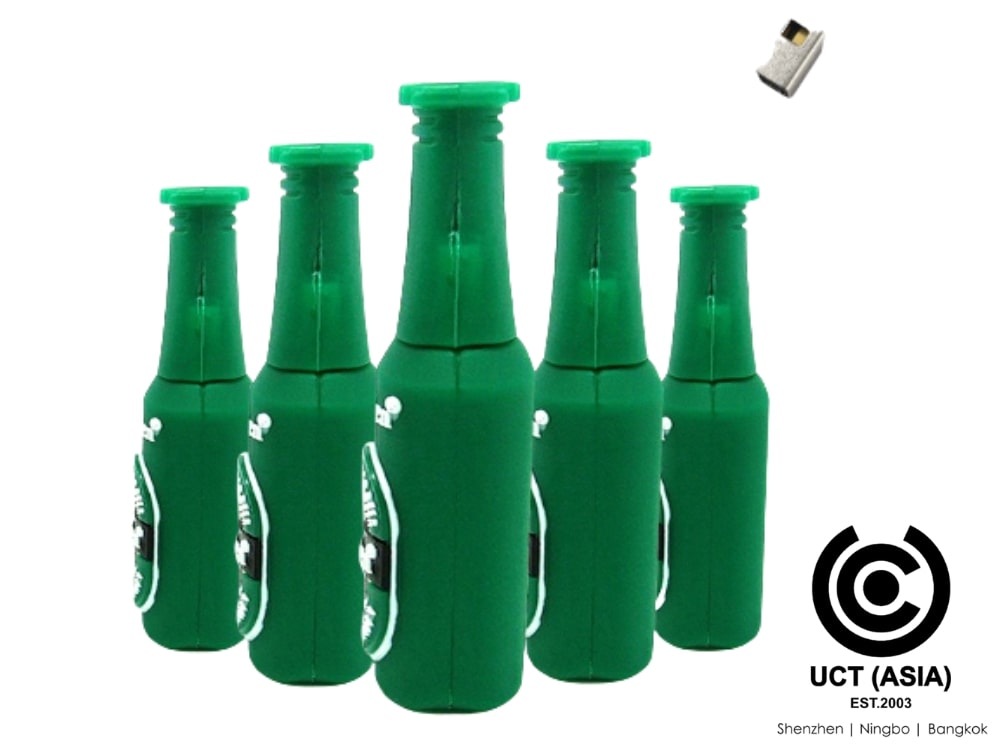 In the end,
With the world continually drifting digital, you can do no wrong with branded promotional flash drives as shown by Heineken's campaign.
If you're considering creating this marketing campaign for your brand, or you're unsure about what strategies to use, UCT (Asia) is your best bet.
With several years of experience in the spirit and beverage industry, UCT(Asia) is up to date with the latest happenings in the world of technology and marketing. We are sure to give you the best marketing solution for your brand.
So, contact us today to begin!