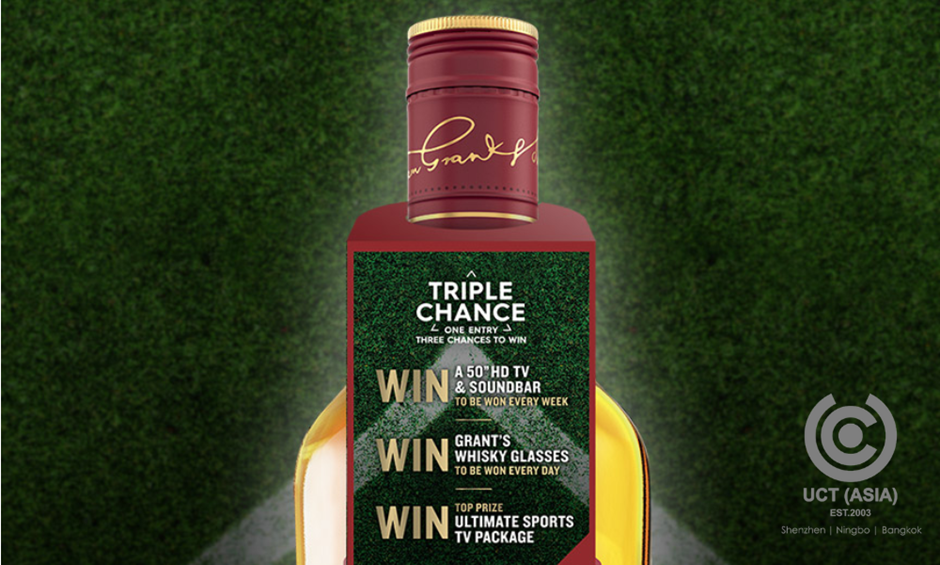 Organizing a competition is a common marketing strategy used by brands to gain customers, build interest and advertise products and services. Hosting a contest can help increase brand awareness and improve customers' engagement with your brand. It's no surprise that brands in different industries now choose contest marketing as their next strategy.
Grant's Whisky is one such brand. The liquor brand put together one of its most impressive promotions in the UK, offering its customers a triple chance to win different valuable and relevant prizes. Customers have three chances of winning with just one entry, isn't that impressive?
Let's check out this impressive liquid promotion idea!
What Is This Promotion About?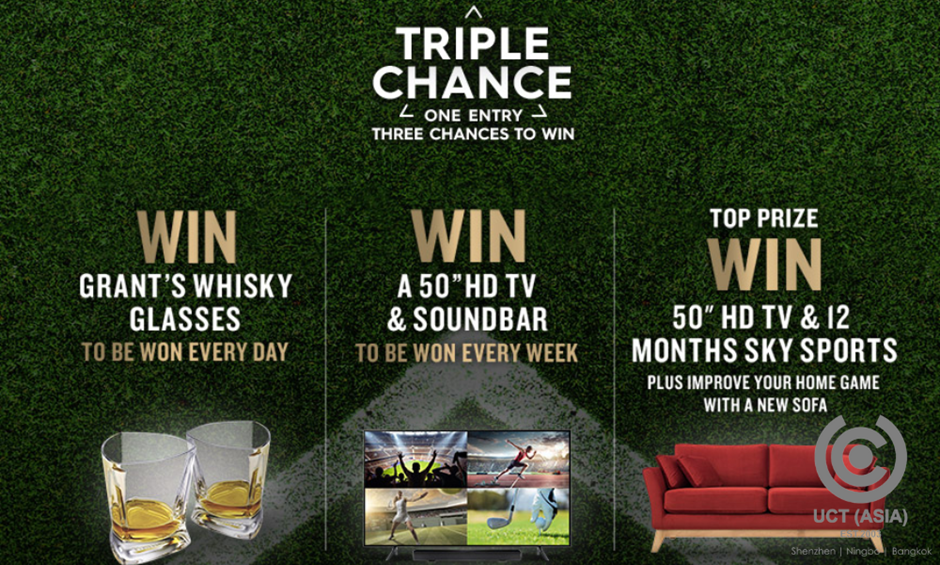 In this whiskey promotion by Grant's, UK residents aged 18 and above are qualified to join. Only relations to the promoter are restricted from entering the promo.
The process allows one entry every 14 days per customer. Therefore, entries by exchange or third parties are deemed invalid. Grant's Whiskey promotion is open for 6 months with daily, weekly, and monthly winners selected during the duration of the promotion.
To be part of the promo, customers must purchase one 70cl bottle of Grant's Whisky after which they visit the official promo website to enter their personal information.
This on-pack triple chance promotion was made for consumers to have an exciting experience watching live sporting events on TV with a glass of Grant's Whiskey.
What Makes This Whiskey Promotion Impressive?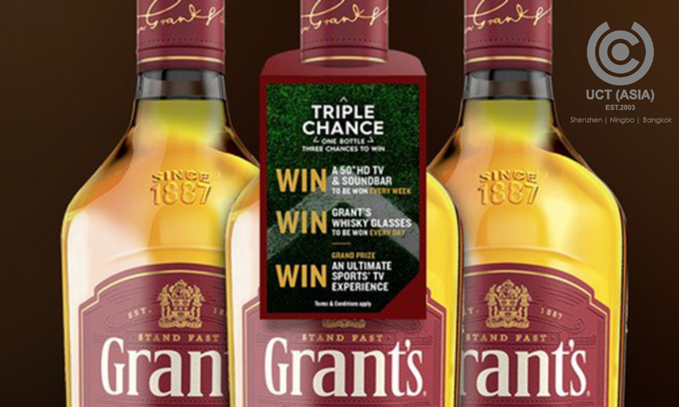 We've featured several liquor promotion ideas in the past, but this promotion by Grant's Whisky is undoubtedly one of the best. We have detailed below why we think this promotion is one of a kind.
1. Smart Partnership
Collaborating with new brands will help broaden your brand's reach to a wider market which translates to gaining more customers.
In this contest promotion, Grant's Whiskey brand joined hands with some of the biggest brands in the retail market in the UK. Collaborating with these brands who already boast of large numbers of daily customers will help Grant's Whisky gain a larger audience and exposure.
2. Eye-catching Bottle Neckers
Another impressive feature of this promotion is the aesthetically pleasing product packaging. The colour combination all worked well to give the product a visually appealing look. Also, we're impressed by the use of bottle neckers to label the whiskey promotion. Surely, it would be hard not to stop and look at the "Triple Chance" tag on the bottle neckers.
3. Valuable Contest Prizes
Relevant prizes are the catalyst for creating awareness for your brand and generating engagement among your target audience. They motivate people to join the contest and even if they don't win, they still appreciate your contest because it offers them something valuable.
In this promotion, Grant's Whiskey is offering customers a "Triple Chance" to win premium items like branded whiskey glasses, home cinema kits, and the ultimate home cinema sport package. Without a doubt, these contest rewards are irresistible.
4. High Chance of Winning
Finally, this on-pack promotion allows customers to win daily, weekly, and monthly. If they miss out on the daily draw, they still get a chance to enter the remaining draws, especially as the promotion will run for a long period of 6 months.
How Can UCT (ASIA) Help?
Do you like this contest promotion idea by Grant's? Is it an idea you'd like to replicate with your brand? If yes, why not let us help you? At UCT (ASIA), we can help you produce all the promotional products you need.
We can also create outstanding promotional gift items and brand packaging designs for your POS display units. We provide the best quality products and services to your clients. Feel free to contact us for all your marketing and promotional needs!