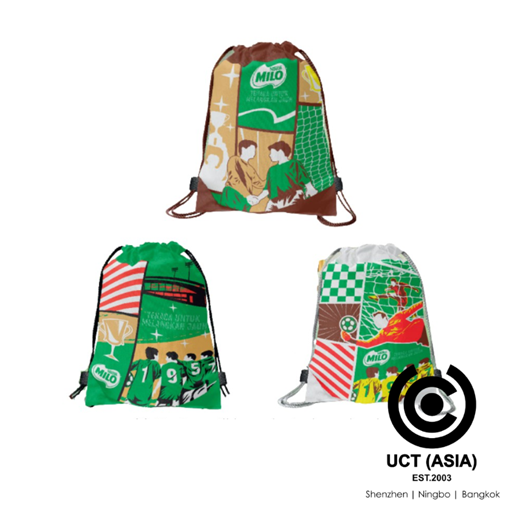 The beverage market is one of the most shopped, competitive and tactical industries in the world with a series of brands leveraging on others through their promotional strategies. That is why brands in this category must be resourceful in displaying their products.
The real legend – Milo, is not left out in the woods! With its great years of thriving in the market, Milo has remained one of the most sorted-out beverages in the world.
However, as much as Milo has gained fame over the years with its many spectacular customers, staying ahead of the curve is a necessity for Milo and this is why it is offering this promotional drawstring as a gift with a purchase.
There are a plethora of promotional options for brands but choosing what is befitting for your brand is what makes your brand unique and classy.
That is why Milo is wholly offering a resplendent gift with purchase to its esteemed customers! This gift with purchase is not your regular shopping gift but this time, it's a fantastic drawstring bag!
To start shopping, purchase a 600g Milo pack and get yourself a fabulous drawstring bag as a promo gift. Isn't this terrific?
How Beneficial Is This Gift With Purchase?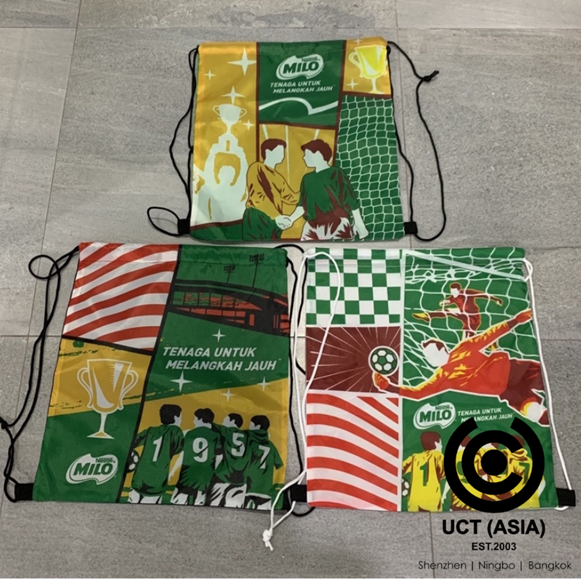 Carving a niche for your brand in a completely free-trade era with a multitude of competitors can be harrowing and tasking and this is why promotional strategies are one of the best ways to leverage others and build your brand.
However, below are reasons why replicating Milo's promotional drawstring bag in your next promotion can be a golden tulip to leverage your competitors;
1. A Boost For Your Sales
Gift with purchase provides brands with the opportunity to promote their sales. This is because gifts with purchase preach value to customers.
With Milo's drawstring bag, customers are bound to buy Milo to get this drawstring bag. The drawstring bag adds a value that is worth more than thousands of convincing words.
2. Customization
Customers buy what appeals to them the most. Publicizing your gifts with purchases in a customizable fashion promotes brands' visibility and awareness.
Also, there is more space to customize bags as a brand than to customize other products. Brands can modify bags with full-print designs to increase their visibility and awareness.
Milo's drawstring bag is an epitome of a customized bag for brand awareness. With its large imprints, customers can view it from a distance without ado.
3. High Utility
Everyone wants to own useful material. Bags are multipurpose. From our shopping malls, supermarkets, schools, working places down to our homes, we all need bags to carry our items for ease.
This then means that bags are for everyday use. Since we carry bags virtually everywhere, it means promoting your brand using a bag like that of Milo, is a surefire way to promote your brand to the world.
To Wrap It Up,
Whatever promotional strategy you choose for your brand, endeavour it is befitting for the kind of products you merchandise.
Let's help you at UCT (ASIA)!
Ever imagined the best promotional model for your brand? Look no further than UCT (Asia)!
We specialise in helping brands walk through the hurdles of publicizing their brands through promotional strategies. We promise to offer you the most befitting strategy for your brand through our services.
Contact us today at UCT (Asia)!