Taking risks is necessary for success to be achieved. Looking back at the journey of the most successful men today, there was a point in their lives where they had to take a risk and make a big decision. A great example of such men is Gerard who is the brains behind Heineken. He made a big risk and decided to start brewing lager in dutch decades ago when the likes of brown, ale, and portal were the only trend.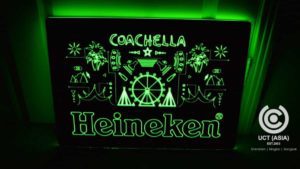 Today, we can say that the big risk paid off as Heineken is currently consumed in over 190 countries and by over 28 million people. Not to talk of its reputation for being the 46th top regarded company, 64th best employer, and 83rd most valuable brand on the Forbes List. Its success was hastened due to its marketing schemes, continuous branding, and good product packaging.
The Heineken lighted Bar is an effective way to boost sales for bar owners. There is competition when it comes to owning a bar business. One of the ways to stand out is by using the branded Heineken lighted bar to boost the bar's visibility and sales. Let's look at the many benefits of owning a lighted Heineken bar:
Consumes less power – For every business, power consumption is often considered to be important due to the larger percentage it accounts for in the business utility bills. A lighted bar is a good option for bars to outshine their competitors as well as save their expenses.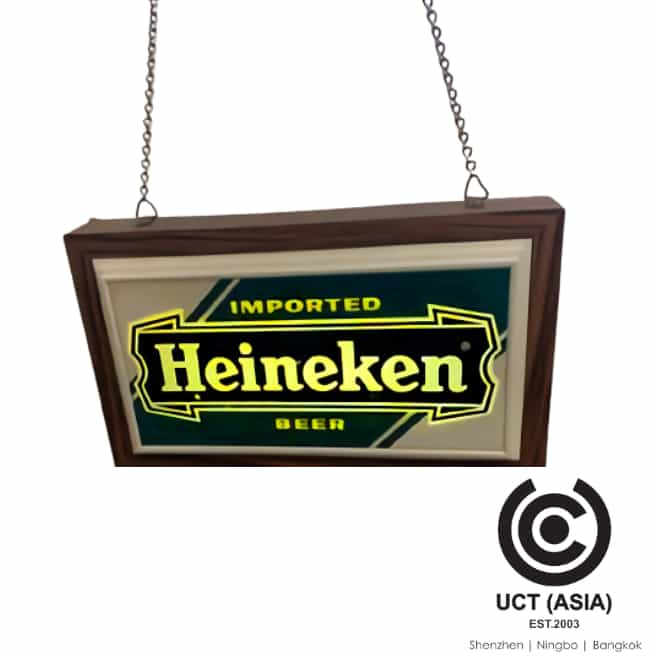 Durability – A great characteristic that shows the quality of a product is its durability. The branded beer bar is very durable and it is made up of iron materials that increase its longevity. A good durable product prevents the situation of re-purchasing the same product after a short time of usage.
Attractiveness – One can easily pass by a typical bar with no special light designs to attract people. Meanwhile, it is the opposite for bars with pleasing lights and attractive lighted beer bars.
Benefits Of Lighted Beer Bars To Heineken
Imagine a bar without any decorations and lighted signs, it would be a sore sight. People go to bars to relax, relieve themselves of the week's stress of working, and enjoy themselves. They most likely won't branch to a boring bar.
The continuous sight of the branded lighted bar creates a level of trust in the brand and boosts customers' confidence to buy more Heineken drinks. The Heineken branded bar also promotes old customers retention in such a way that they feel a connection whenever the lighted bar is sighted and are prompted to once again feel the coldness and sweetness of the drink on their tongue, thereby boosting customers loyalty.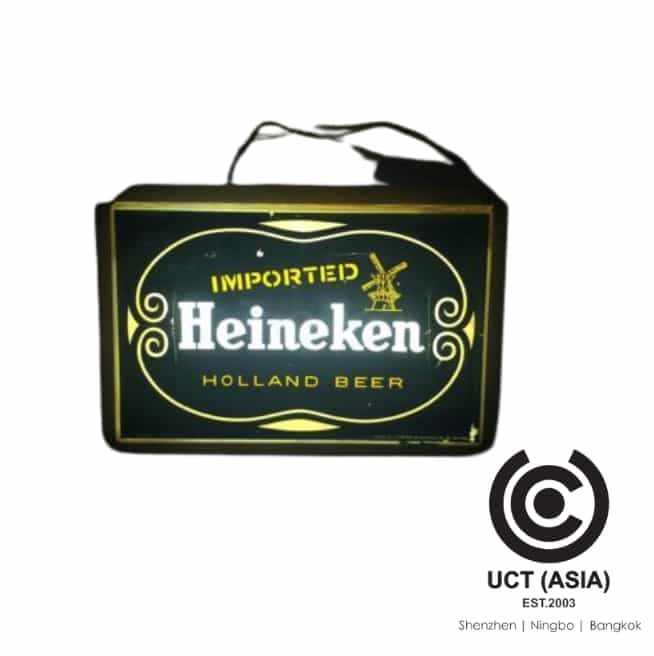 Every new customer who visits the bar and likes the attractive design of the bar will most likely get a Heineken beer. This is because branded beer bar has stimulated their instinct to trust the brand and therefore promotes lead generation. This is good news for both the bar and Heineken.
How Can UCT Asia Help?
Confused about what promotional item to choose? Or are you stuck on a marketing idea and don't know the way forward? Worry no more! We are here to guide you through every step of the way.
With several years of experience in the Beverage and Spirit industry, UCT (Asia) is well versed in the various techniques and skills required to manufacture promotional items that give your brand the marketing boost it needs at an effective cost. We work with the best product designers and merchandise manufacturers in the industry. We also partnered with the finest marketing strategist and experts just to give you the best marketing directions you need for your business.
Contact us for a branded beer bar today.