Jack Daniel has decided to gain shoppers' interest in the UK with the custom-made barrel pen pots. It is a fact that we have thousands of businesses that continuously create different ads on every advertising platform that exists, such as; the newspaper, billboards, social media apps, and even the radio.
So, how do you stand out from other competitors? Or how do you make your customers remember your brand unfailingly?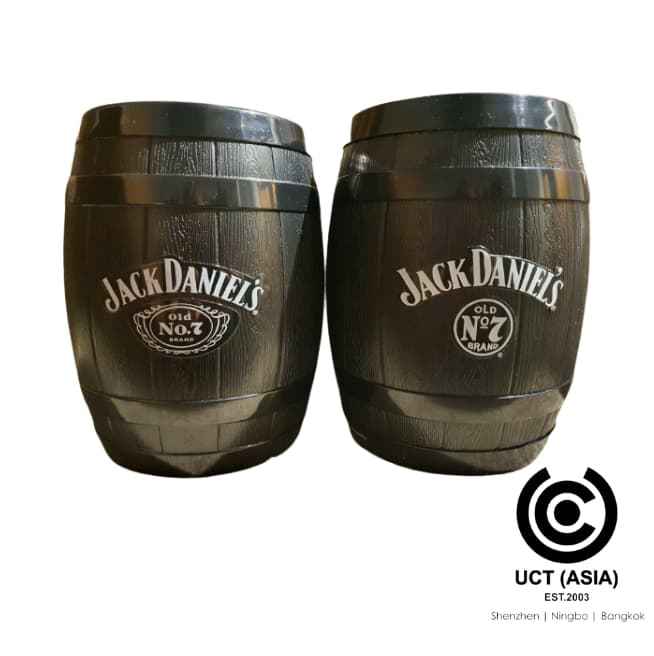 This is where promotional items become efficient. Adding a gift to one of your best-selling products is a creative method to make more sales and get more brand awareness. A well-chosen promotional item helps to create a form of advertisement that some advertising channels may not be able to provide for your business.
We located one of our offered promotional items – branded wooden cask barrel pen pot – sitting pretty in one of the popular stores in the UK. UCT(Asia) thought of a practical gift that would amaze customers and also make your brand stand out from other competitions in the market, hence, the production of the wooden cask barrel pen pot.
How Does The Barrel Pen Pot Stir Interest In Shoppers?
Universal And Suitable For All Customers – Pen pots are not specific to a particular age group or class of people in relation to their usefulness. Promotional pen pots are suitable for children, students, office workers, and CEOs. This is the best promotional item to reach out to all customers without being at a disadvantage.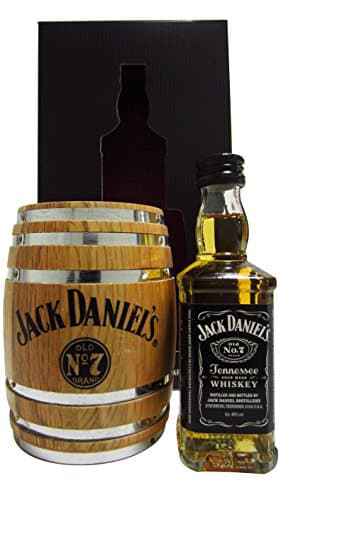 Functional – Pen is an important item used by everyone in every sector and industry. Pen pots help to keep writing tools together and it is not just limited to pen alone, they can also be used to store board markers, pencils, sharpeners, and even erasers. They help to ensure a more arranged and organized working space, either in a classroom or an office.
Aesthetic And Fashionable – Asides from its practical uses, it can also be used as an item of fashion in a room or an office. People tend to spice up their rooms or workspace a little bit to avoid a boring look. Adding the branded cask barrel pen pot to rooms helps to keep the room aesthetic in sight.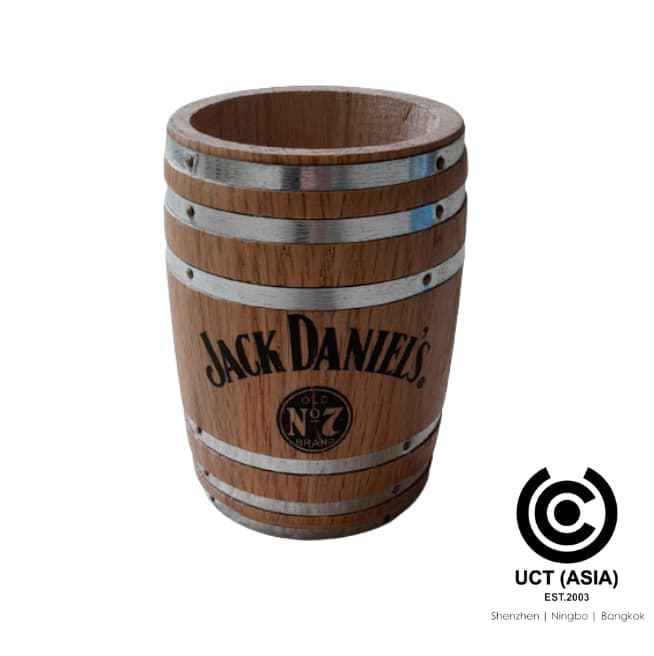 What Are The Marketing Benefits For You?
High Returns Of Investment – Choosing the UCT-offered promotional pen pot helps to save your expenses with respect to creating more awareness about your brand. Instead of spending a fortune to create marketing campaigns on newspapers, billboards, or advertising agencies, you can opt for this affordable promotional item and still get amazing results for your company.
Builds A Healthy Relationship With Customers – As a business owner, you do not want to focus on selling your products alone, but also, you should be focused on creating a healthy relationship with customers. This is a form of long-term investment in your business as these customers will grow to become loyal to your company thereby, consistently purchasing your products in the future.
Finally,
As a CEO or business owner, keeping your company in a constant state of sales momentum involves a lot of creative strategies. Choosing this effective promotional pen pot as a promotional gift-with-purchase or on-pack promotional item is one of the ways to achieve this.
Contact us today to get your branded Pen Pot.