A successful whisky brand like Jack Daniel's is accustomed to utilizing varieties of promotional products in boosting its brand promotion. A good example is the branded Jack Daniel's shot dispenser and the branded POSM Bar candy and so many others. That is one of the reasons Jack is at the top of the profit ladder in comparison with other whisky companies.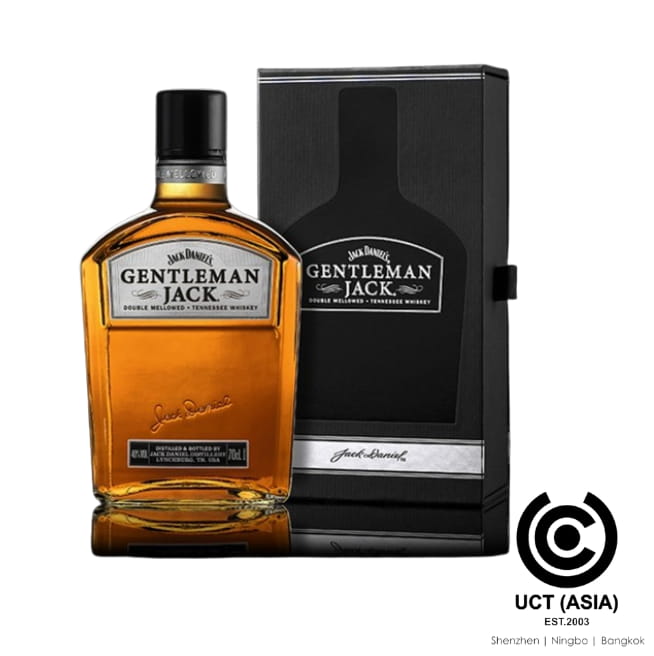 Do you want to be at the top of your industry's ladder? Do you want your brand awareness to be as extensive as possible? Do you want to make your brand global?
So, reach out to our team today, and let's get your next marketing campaign started!
Here at UCT(Asia), we aim to execute the most innovative products and designs to attract the most relevant leads for your business. One of our pursuits is to ensure that your brand gets the attention and awareness it deserves. Now, let's move on to discussing UCT(Asia) featured Jack Daniel's gift with purchase, a free leather satchel and 200ml of Gentleman Jack.
Strengths Of Jack Daniel's Gift With Purchase Campaign
Upselling Benefit – Upselling involves the ability to persuade customers to purchase a product on a second thought. Customers usually get in this position when they consider the benefits they'll get. It is not a new fact that people love to gain more value for less.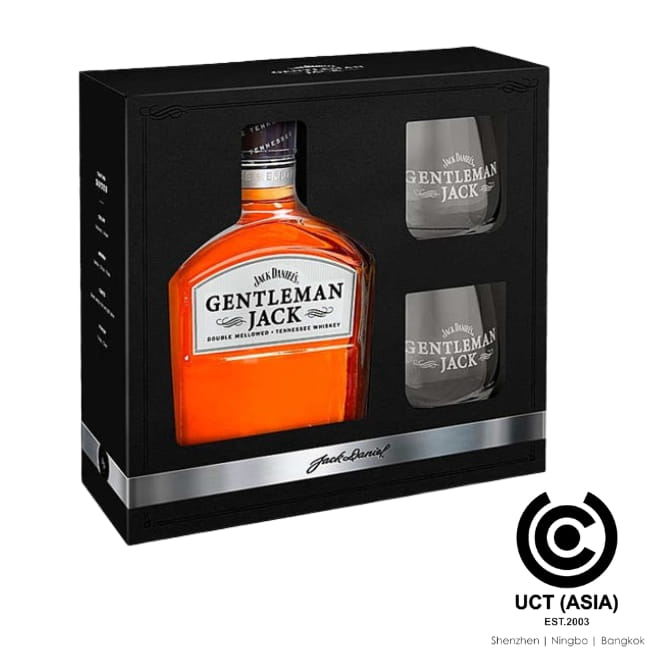 The Jack Daniel free liquor and leather satchel offer more value for a lesser price. Sales revenue will be boosted due to an increase in the purchase of products on sales. Consumers who had no prior plan of purchasing this particular product will become persuaded to also purchase this item since they'd get two extra items in return.
Supports The Launch Of New Products – Companies expand their extensions by creating varieties of new products. Before a new product can be added to a company's general collection, it must have gone through different testing phases just to ensure that it doesn't alter the company's accomplished reputation in the market.
Another applicable way to ensure that a new product will be well-received in the market is through the addition of new products with a well-selling product as a gift. The response of the market to that particular gift-with-purchase campaign will determine if customers enjoy the new item or otherwise. This is the case seen in this Jack Daniel's campaign.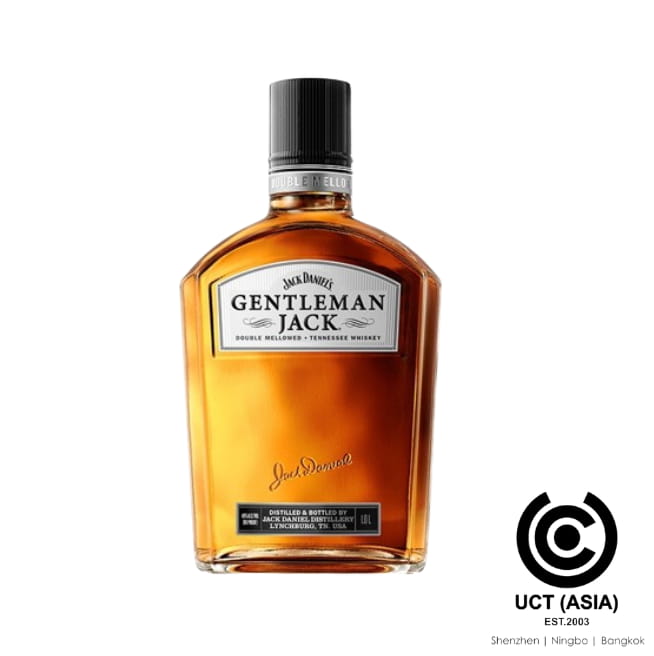 Retaining Old Customers – What prompts customers to stick to your brand consistently? It depends on how well you show them you appreciate their presence, providing a creative means of the constant reminder of your brand. You can achieve this by utilizing various menial promotional products to effectively boost your brand's awareness. The free satchel and liquor gift-with-purchase are adequate in providing that awareness and boos you need for your brand.
What Can We Offer?
With several years of experience in the Beverage and Spirit sector, UCT(Asia) has gained expertise in the creation and design of marketing products that range between on-pack promotions, POS Displays, Corporate gifts, retail items, and point of sales Merchandise, all at an affordable cost.
So, are you finally ready to stand out from your competitors? Or do you want to create an emotional connection with your customers with our durable promotional products?
Contact us today to create your branded beer cooler merchandise.