Have you ever imagined how thrilled customers would be when a promotional cushion is given as a gift? If you're looking for the best gift to give your customers as a token of appreciation or to gain more brand visibility, a branded cushion is an item to opt for. Cushions are great items to effectively market a brand as it is practical and useful in the home.
UCT(Asia) got a glimpse of an interesting Lipton branded cup-shaped cushion in Juston, China. We thought of it as a fun and attractive means of driving more sales traffic and creating more awareness of a brand. UCT(Asia) utilizes the best product designers, manufacturers, and distributors to create your dream campaign!
So, reach out to our team today, and let's start the creation of your dream campaign!
Why Should You Choose This Promotional Item?
Makes An Exceptional Marketing Statement – You're probably searching for something different or looking for ways to spice up your marketing campaigns. The custom-shaped cushion is an item that gives your company an exceptional marketing statement. It also creates a distinctive representation in comparison with other competitors.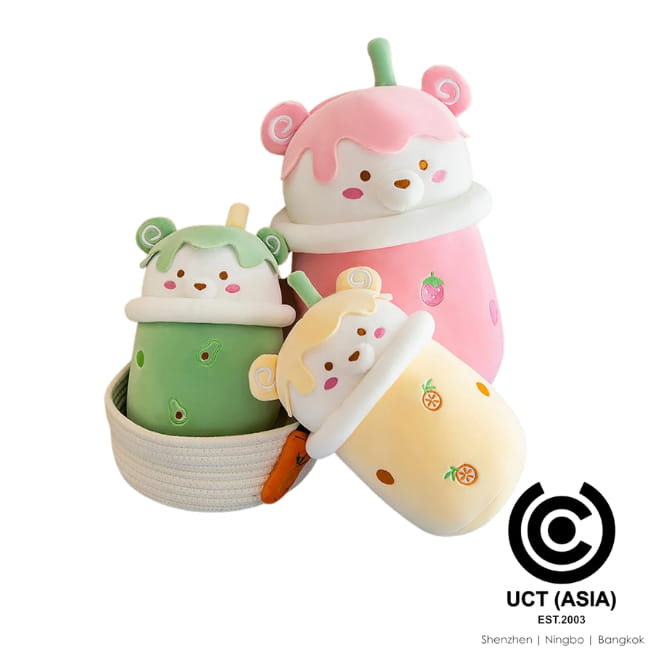 Massive Brand Outreach At Low Cost – The Customized cushion is a form of investment with huge returns on investment. The remarkable aspect of this promotional item is the low cost in relation to the marketing results you'd get. A creatively shaped cushion gets consumers to talk more about your brand, which is an indirect way of getting more outreach to your target customers.
Gives You The Liberty To Get Creative – You can get creative by creating cushions in shapes that resonate with your company, it could be a heart-shaped cushion or a cloud shape cushion. You have the liberty to work with any design of your will, which makes it more unique and exceptional.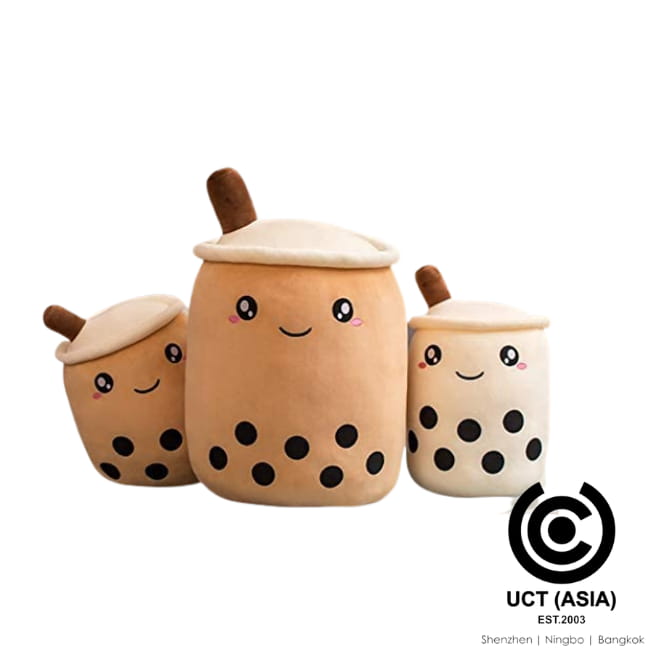 Tactful And Useful – The benefits of cushions cannot be over-emphasized. They can be used for support when sitting comfortably in the home, and can also be used as a headrest when taking a quick nap. These outlined benefits among others contribute to its usefulness in the house, which means your promotional item gets to be seen more.
Increases Brand Recognition – Since customized cushions are very practical and useful in the home, they'll get to be the center of attention in the home. We might even find situations where children or siblings are struggling to keep the cushion to themselves due to the extra comfy feeling it provides for them. This means more visibility and awareness for your brand, which eventually, leads to an increase in sales revenue.
How Can UCT Asia Help?
Confused about what promotional item to choose? Or are you stuck on a marketing idea and don't know the way forward?
With several years of experience in the FMCG industry, UCT(Asia)is familiar with the various techniques and skills required to manufacture promotional items that make your brand exceptional, all at an effective cost. We work with the best product designers and merchandise manufacturers in the industry.
Contact us for your branded promotional mug today.